Shopping centres built by Far East has the tendency to be cursed by weird designs. One is The Central @ Clark Quay. Tshops and restaurants there are hidden from the view of most shoppers, causing shoppers not knowing what is available.
Another would be Orchard Central. I have heard many complain that they usually end up at the dead end, and the only way to go up is to wait for the lift.
Ochre created a stir in the local dining scene recently not only because of its good Japanese-Italian food, but because its Japanese head chef Kentaro is quite a head turner. His photo has been splashed in major magazines and newspaper, and the chef has become an attraction to quite a lot of diners.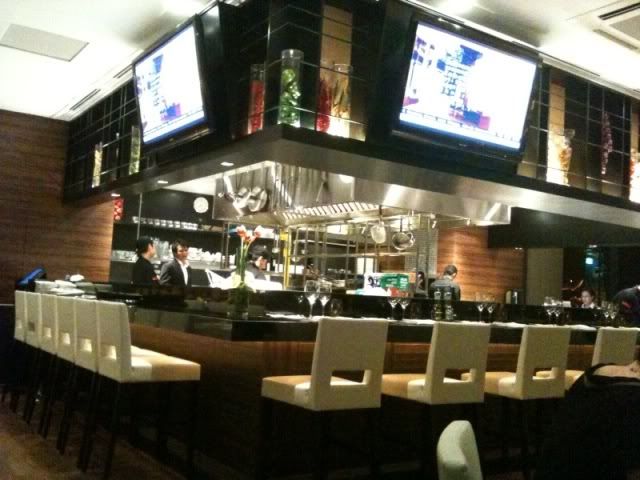 The name Ochre is both a reference to the yellow brownish mineral found across Italy, and also symbolizes that it is located here at Orchard Central. Fortunately, the interior did not reminded us of this mineral.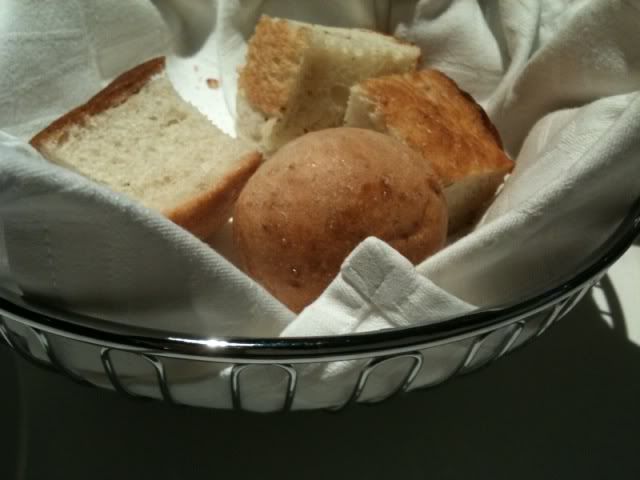 Complimentary warm bread was served upon arrival.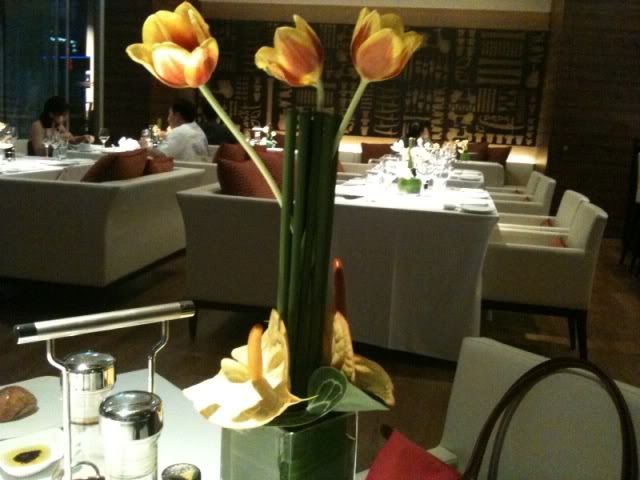 Fusion food usually sucks. But here, Chef Kentaro skillfully mixed the best of Italian food which he leartn while living in the city of Florence, with the freshness and high quality of Japanese ingredients.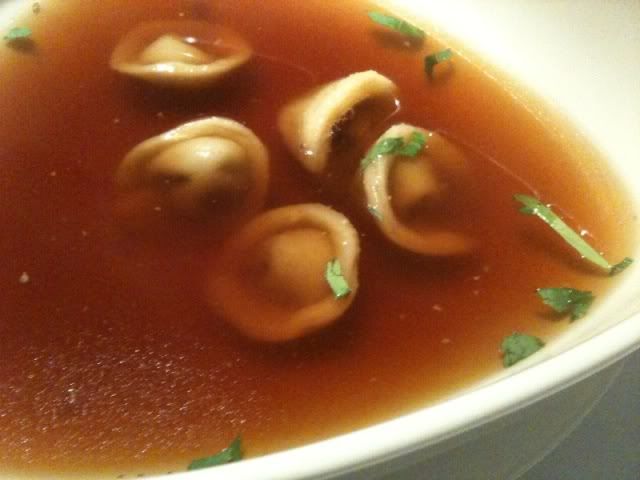 Italians usually have creamy heavy soup. But here the chef created this clear wholesome Duck Consomme with Foie Gras Ravioli (S$12) - Clean intense poultry taste in a good way. We can always draw parallel between western consomme with our Chinese double boiled clear soups that is tasty and nourishing. Consomme is always my favorite Ang Moh soup.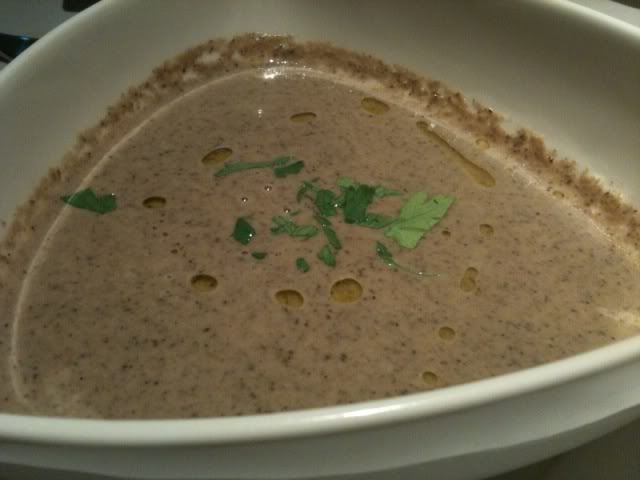 Zuppa Mushroom Soup (S$12) - Nice rich flavour with velvety smooth texture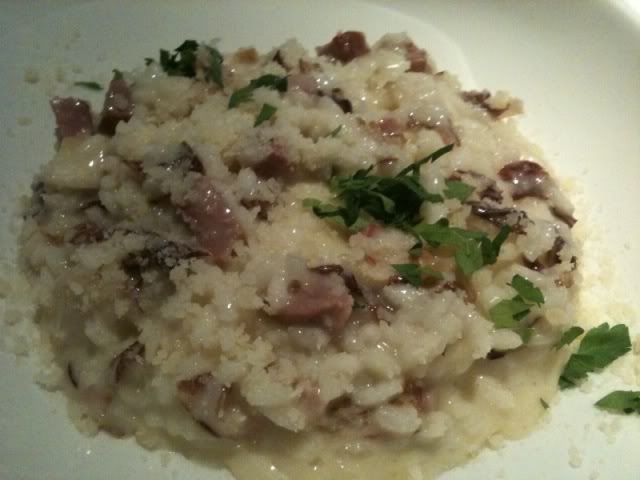 Anatra Smoked Duck Risotto (S$25) - This dish escapes a major problem among many restaurants when cooking the risotto, that it comes out either too soggy or too hard. Here, the risotto was just right and suitable for the Asian taste. Cheese and smoked duck added flavours to the risotto.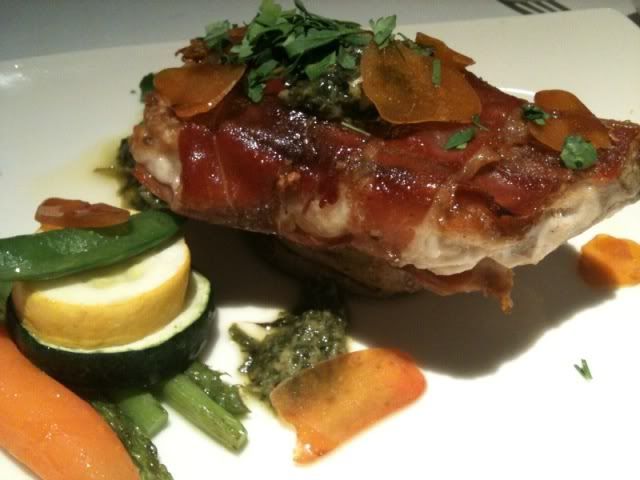 Pesce del Giorno - Catch of the Day - Grilled Fish Wrapped with Ham (S$30) - This is a unique combination of fish and ham, but quite a weird combination.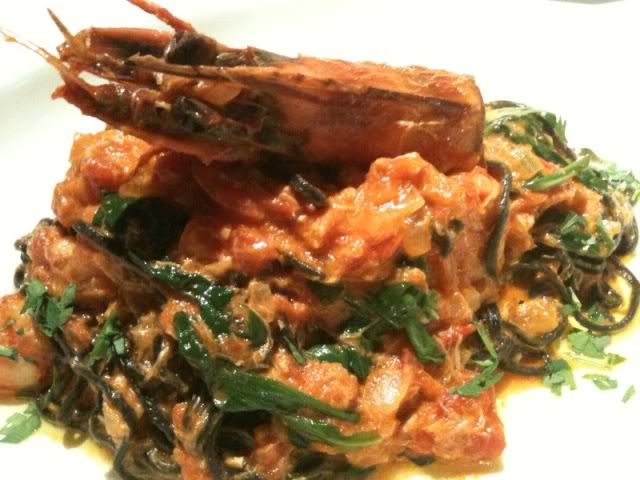 Another of their signature dish was the Tagliorini - Squid ink pasta with crab and prawn meat (S$27). It's everything that a good squid ink pasta should be: Flavourful, Al-Dente and of course, ink-black colour. It was well worth the S$27 as Ochre doesn't stinge on the crab meat.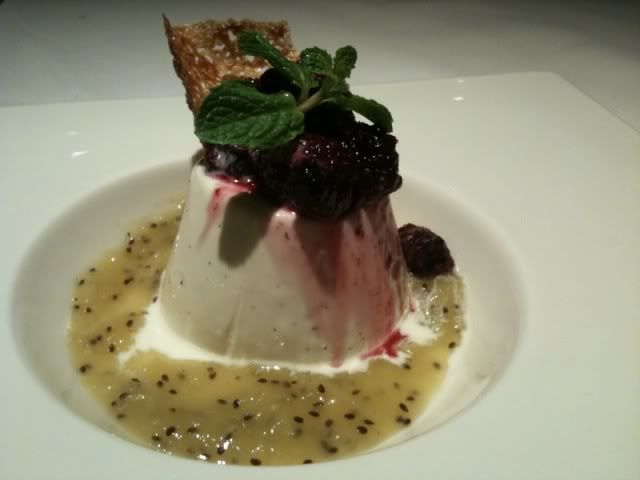 Panna Cotta with Rasberry and Passion Fruit soup (S$11) - The passion fruit and rasberry are too acidic for us.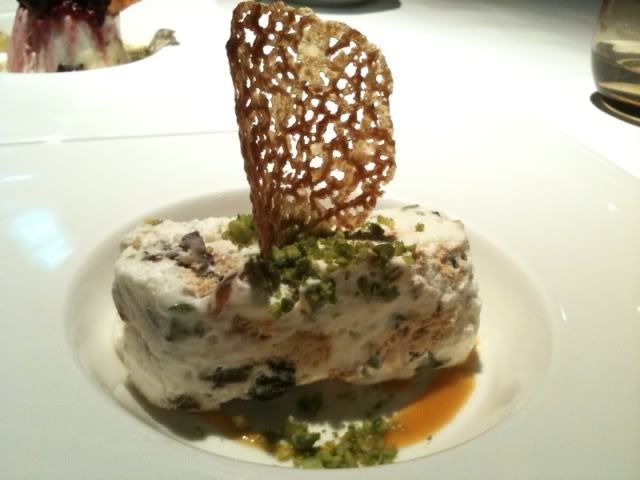 Nougat Glace (S$10) - The Nougat us not as hard as those which we usually have as sweets, and the pistachio gives this dessert a nice aroma and crunch.
Ochre
Orchard Central,
#11-03/04