Not far from One On The Bund is Palm Beach Seafood Restaurant. The name Palm Beach is very familiar with generations of Singaporeans, from the old to the young.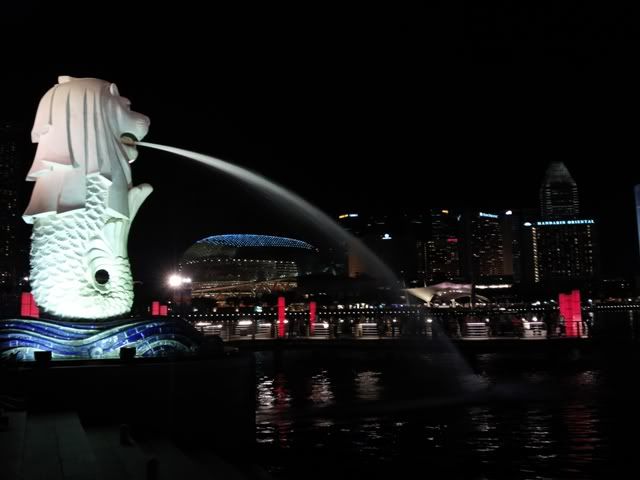 Palm Beach was originally located at Upper East Coast Road, before moving to the old Kallang Leisure Park and now finally at One Fullerton which is next to the Merlion.
The entrance to the restaurant. Many restaurants are showing the World Cup along One Fullerton, and it is possible to watch the World Cup while eating your Chilli Crab.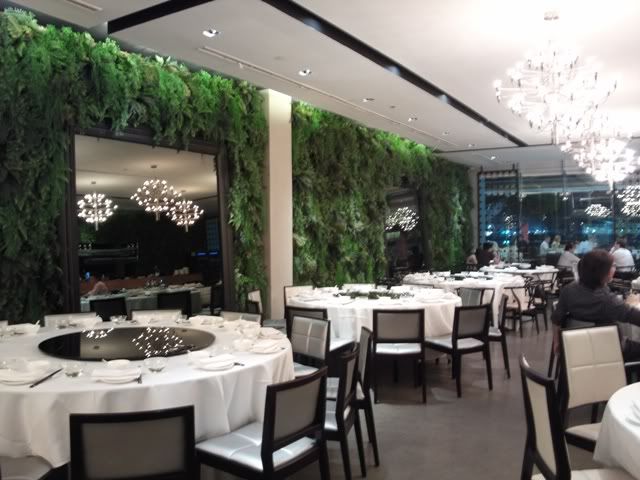 The interior is bright and clean.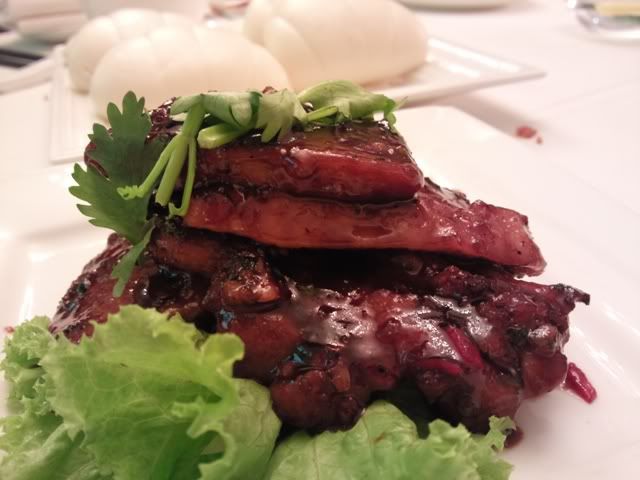 Piggy & Bessy
- What a name for this Kong Ba Pau (Braised Pork Bun) dish with a twist. Instead of the usual soya sauce braise, it is fried and cooked with Chinese tangy vinegar sauce.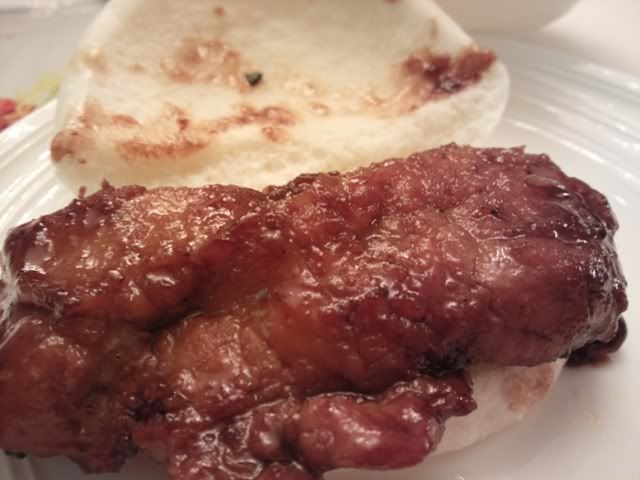 Nothing goes wrong with tender juicy pork chops wrapped in Chinese steamed mantou.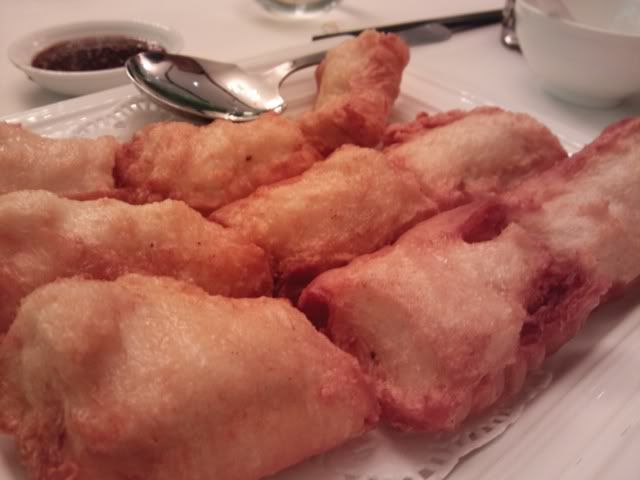 Palm Beach serves some of Singapore's largest
Crispy Crullers (Sotong Fritters)
. Generous amount of Sotong paste were slathered onto the crispy Yew Char Kway, and is always a favourite among diners.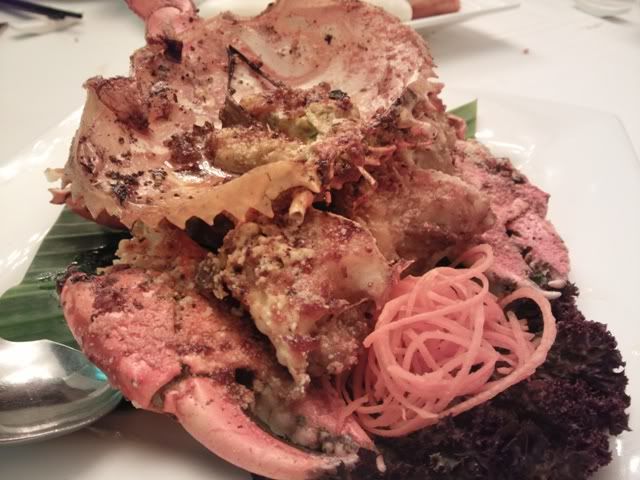 This Singapore Food Festival award winning dish
Double-Baked Crab Ala Singapura
is an original creation by them. I love how the cheese is infused and baked till crisp with the sweet and juicy crab flesh.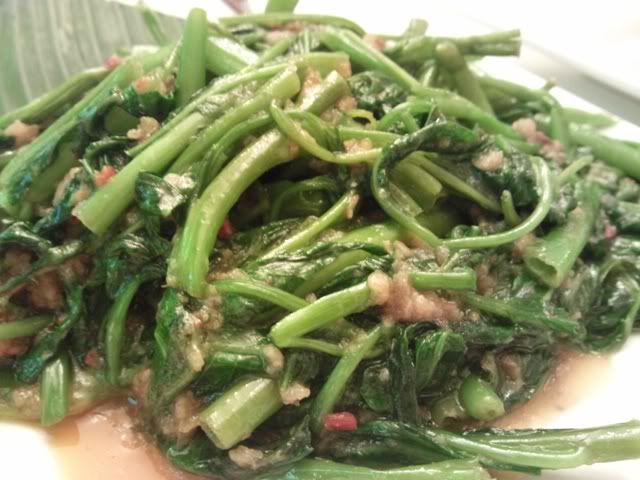 To wash down all the meat and seafood, we had the healthier
Sambal Potato Leaves
, which pales in comparison to the version at No Signboard.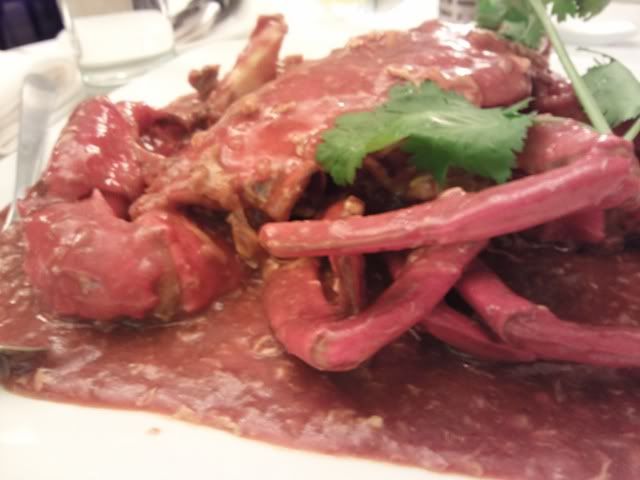 Avoid ordering the
Chilli Crab
at Palm Beach. Consisting of 75% Tomato Ketchup and 25% chilli, this is a watered down version meant to cater Ang Mor tourists.
Worse, the crab came lukewarm. Isn't Chilli Crab suppose to be served pipping hot?
Seafood Hor Fun
- Food reviewers raved about their hor fun, and indeed it was fried with excellent Wok Hei taste with generous seafood.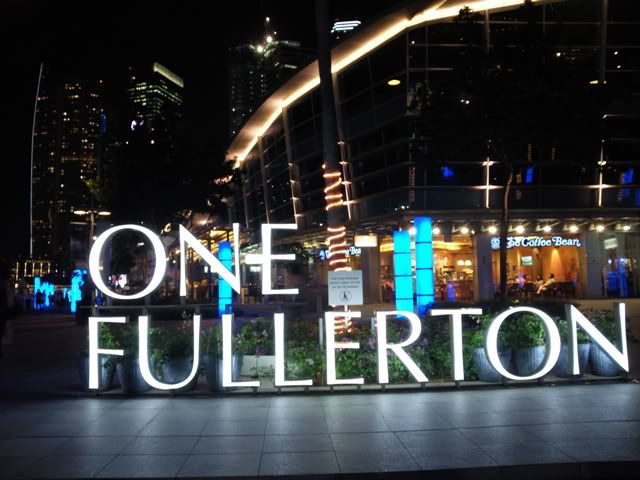 Location is a plus for Palm Beach, which faces the entire Marina Bay area. However, it is ironic that a seafood restaurant actually does better meat dishes than seafood items.
Palm Beach Seafood Restaurant
1 Fullerton Road
#01-09
One Fullerton Singapore