Forum the Shopping Mall is a place where few people will relate to food. As far as I can remember, there is a popular Cantonese restaurant at the basement, California Pizza, a McDonald's plus one of Singapore's biggest Toys R Us. Now, Forum also houses Singapore's first ever truffle specialty restaurant - Casa Tartufo, or also known as the "Truffle House".
The interior is vastly different from the mall. Here, you will feel that you are dining in a small restaurant in Italy. Do ask for the tables behind the wine cellar for a more authentic atmosphere.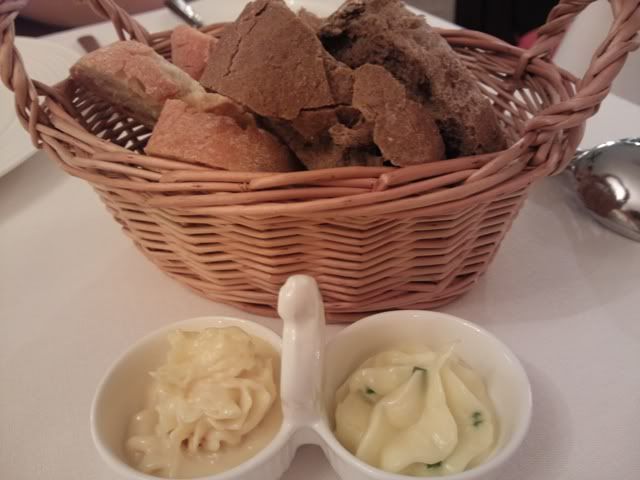 2 types of butter were served with the warm breads. My fav was the butter with chives which had a nice kick to it.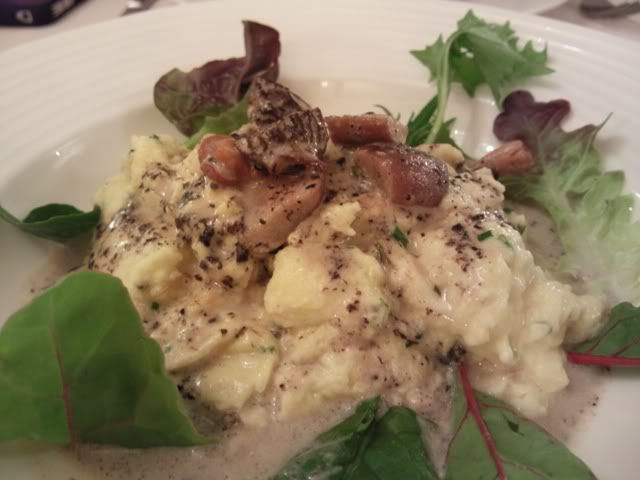 Our first appetizer was the Scrambled Eggs (S$20) with wild mushrooms and truffle. This dish was highly recommended by the service staff, and we could see why. Truffle and creamy eggs are both truly a match made in heaven. At this time of the year, Casa Tartufo has switched to using black truffles, and the aroma of the black truffle complimented the creamy texture of the eggs.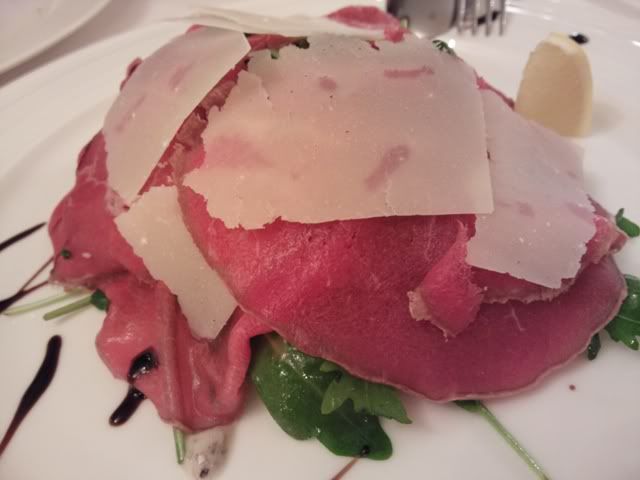 Next was Wagyu Beef Carpaccio (S$26) with Rucola leaves, Parmesan cheese and Truffle. A rather common dish found in most restaurants. Here, I could not really taste the truffle.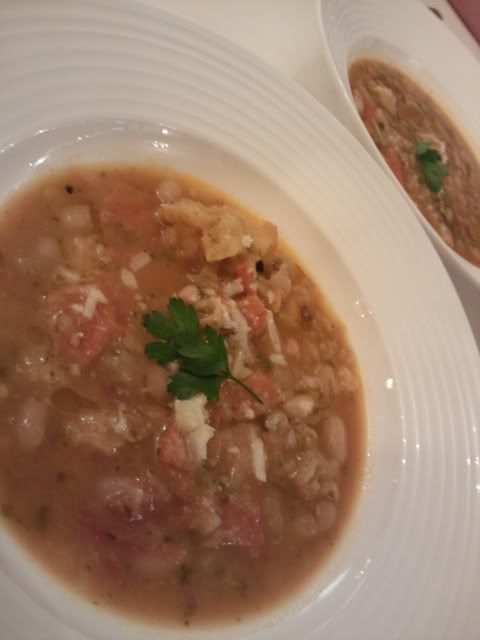 We shared a serving of the Ribollita Soup (S$18) which the service staff helped us to divide in 2 seperate bowls. The soup was hearty and contained lot's of winter vegetables and bread.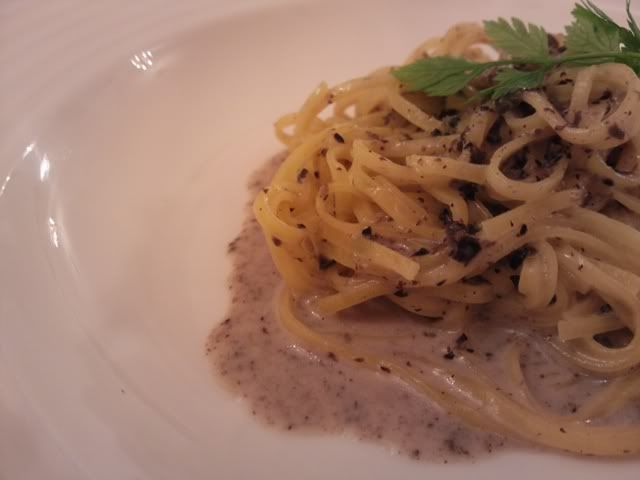 I had the their signature mains - Classic Tajarine with Truffle Sauce (S$22). This was one of the better truffle pasta in Singapore. The creamy truffle sauce was full of truffle taste, but not so much till you get sick of the taste. Pasta was cooked just right and everything was perfect. My only wish was that they could have given me a bigger portion as this was suppose to be a main course and not an appetizer.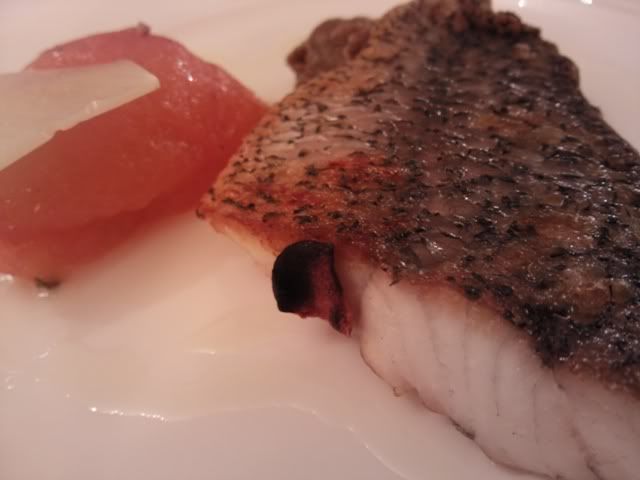 The Fish with Eggplant Caviar, Pecorino and Tomato (S$40) deserves a mention too becuase of the freshness of the fish. Although there is no truffle here, but this dish still commands quite a high price.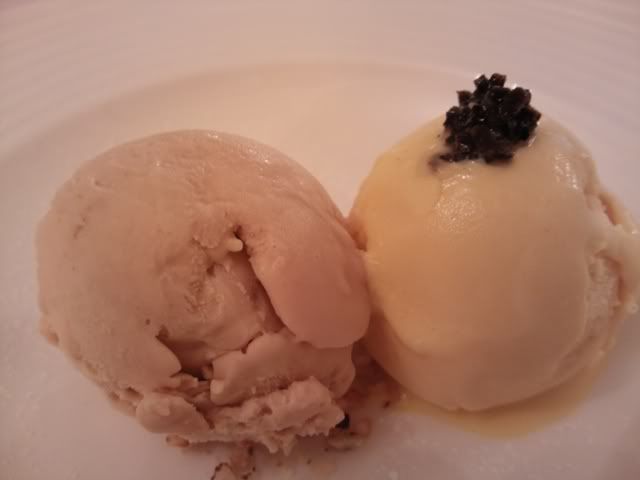 For desserts, most people will tend to go for the Homemade Truffle and Piedmont Hazelnut Gelato (S$12). Maybe 10 years ago, the truffle gelato would have made waves in Singapore. But I believe a few other restaurants in Singapore are already serving this dessert for quite some time. The version here is creamy and of course you could taste the rich truffle taste. The hazelnut gelato made with ingredients from Piedmont, Italy was equally good too.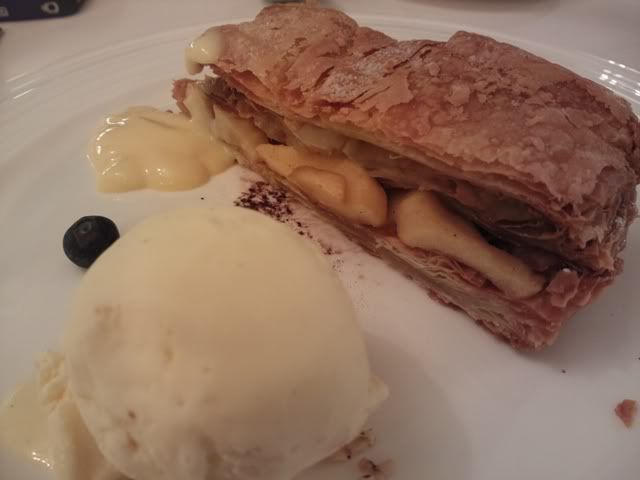 I remembered reading from a food blog about this Apple Millefoglie (S$18) with Vanilla Custard. Not sure if the custard was replaced with Vanilla gelato, but the apple Millefoglie was crisp and light. Delightful.
Casa Tartufo
Forum Shopping Mall
#01-17, 583 Orchard Road