Since 2009, Les Amis has bought almost all the available shop space at Scotts Road behind Shaw Centre and International Building. Here, we have fine dining, bistro, and also an authentic shabu shabu Japanese restaurant.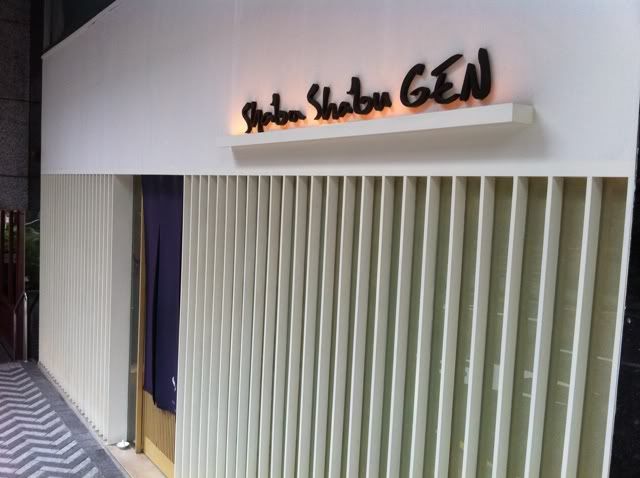 The restaurant had a unique entrance. Shabu Shabu Gen serves only A4 and A5 quality Japanese marbled beef, and even its copper soup pots are imported from Japan.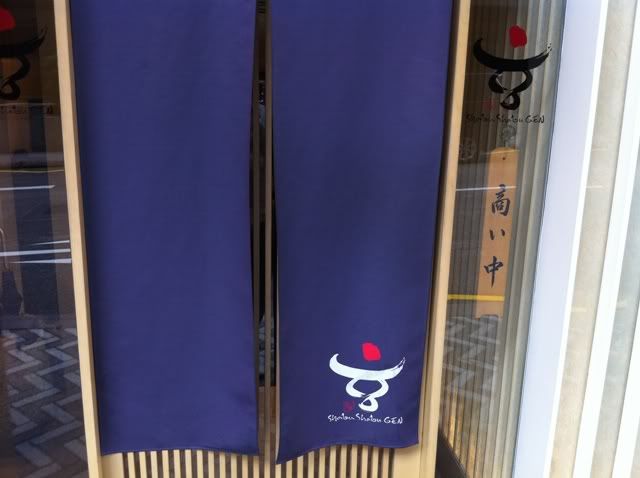 Hence, you know that every Shabu Shabu meal here is the real deal. But we have also heard good comments about their pork shabu shabu, hence today we are here to try their pork version of the shabu shabu.
We started off our meal with a series of appetizer (S$3 each), where the first was this fresh salad.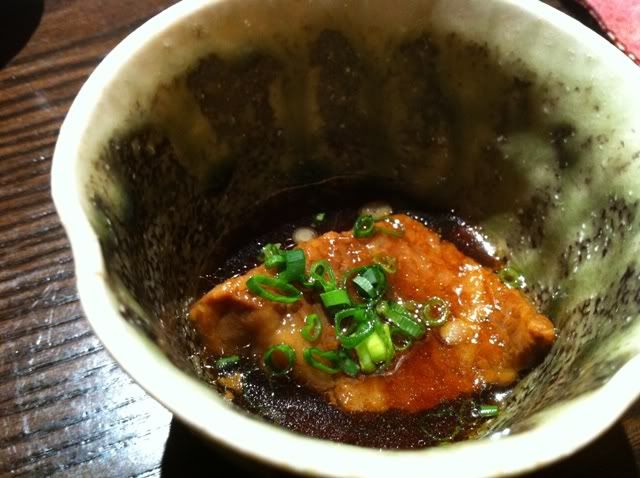 It was followed by this tender and fatty Buta Kakuni which translates to braised fatty pork.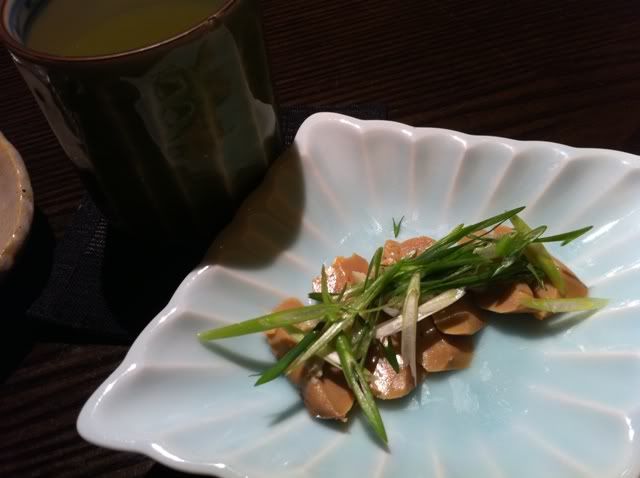 Shabu Shabu also serves a wonderful Foie Gras. It was a delight to see how this French ingredient is presented in a Japanese way.
On first look, this looks like sharks' fins. But it's actually Mozuku Su (S$12) - This is a very appetizing Mozuku seaweed with a vinegar dressing. The seaweed is crunchy and has a tangy taste to it.
We also ordered another dish called Beef Sashimi (S$38), where the top grade raw beef is dipped in the egg and spring onion before eaten.
And here comes the Pork Loin Shabu Shabu (S$85 for 2) along with this authentic real copper pot for cooking the pork. We saw UOB's Wee Ee Chong there as well, and you can see him in the photograph above.
The pork shabu shabu came with different toppings to go along, such as freshly chopped spring onions.
There was also a variety of dipping sauce to dip the wonderful pork which includes the Goma (sesame sauce, Yuzu (citrus) sauce and ponzu (Vinegar soya) sauce.
Although the quantity was little, however the quality of the pork made up for it. This is Black pork which came from Kagoshima, Japan. The pork was very tender and almost melt in your mouth, yet you can still taste the pork.
After finishing the pork, the service staff added a pot full of fresh vegetables.
Noodles were also added to make this shabu shabu meal a complete meal. You can just imagine how sweet the soup was after cooking both the pork and vegetables inside.
We were given complimentary Japanese Desserts after our pork shabu shabu meal.
And separately, we ordered the Kuzukiri (S$7 each) too to end our meal on a sweet note.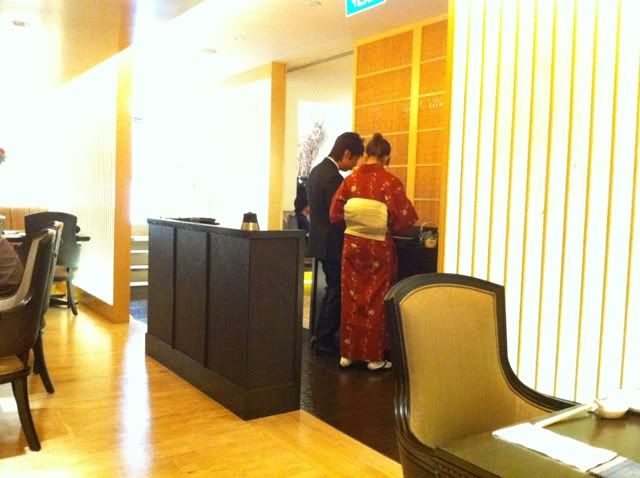 We had an enjoyable Shabu Shabu here and would definitely return again.
Shabu Shabu Gen
1 Scotts Road,
#02-13
Shaw Centre