When I saw the name "Old Hong Kong Legends", the 1st thing that came to my mind was that is this another HK Cafe kind of place serving Instant Noodles + Luncheon Meat or Pork Chop Rice?
Apparently, it's from this Old Hong Kong group of HK cafe, but this particular one at Raffles City serves totally different food.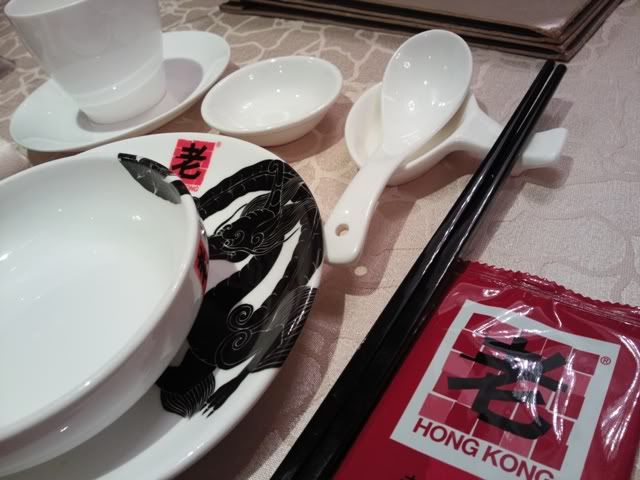 In fact, there is nothing "Hong Kong Cafe-ish" about this place. Decor is like a Chinese restaurant, food too, and so are the prices.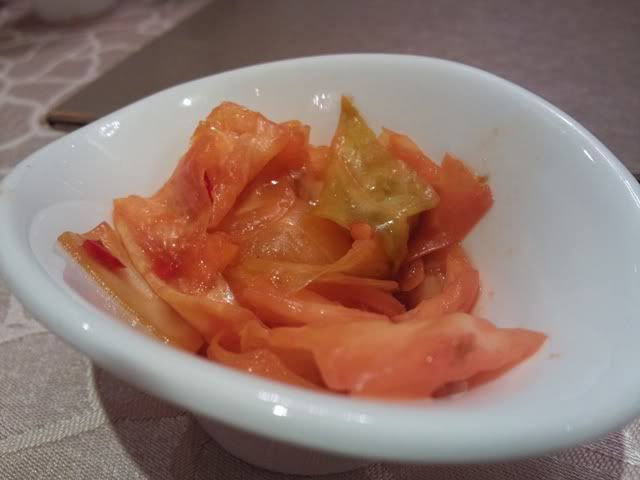 The restaurant doesn't serves braised peanuts or candied walnuts as appetizer, but a Korean kimchi (S$0.80) instead.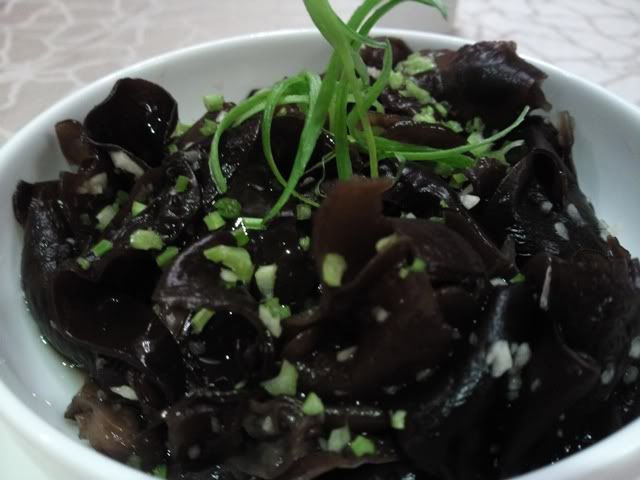 Started our dinner with this cold appetizer: Black Fungus with Vinegar (S$8.80) - It's basically crunchy black fungus marinated with vinegar, coriander and spring onions, served cold.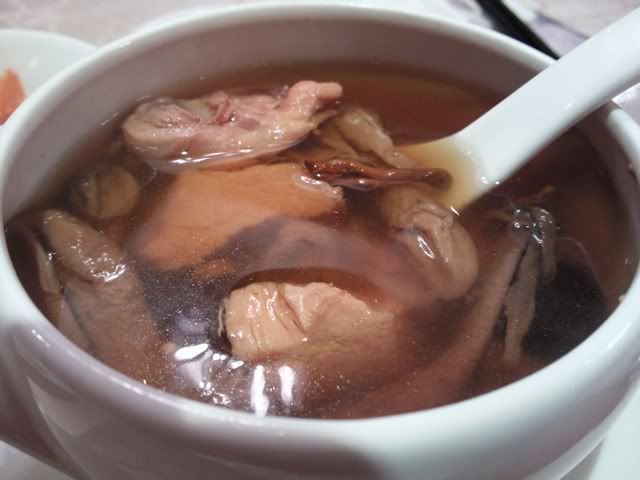 We also enjoyed the Double-Boiled Sakura Chicken Soup with Snow Lotus (S$28). However, it's quite pricey as S$28 is only enough for 1 diner. In other restaurants, a S$50 portion can feed 4 diners comfortably.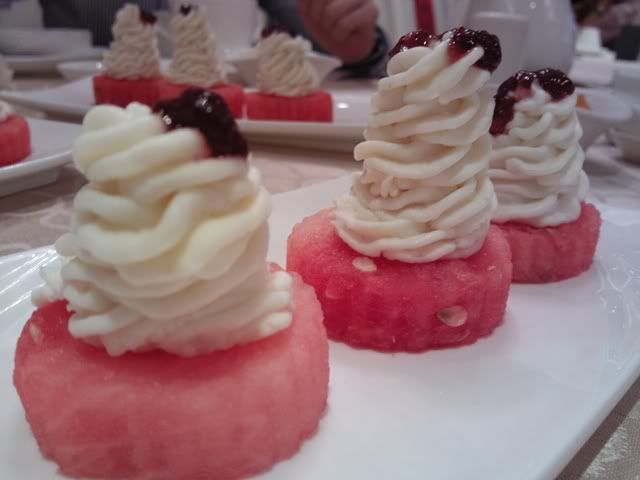 One of their signature appetizer is the Chinese Yam Paste 山药 with Blueberry Sauce (S$9.80 for plate of 3). We think that this is a unique dish from Old Hong Kong Legends, and that "whipped cream" is actually a thick Chinese yam paste. To counter the creamy and dense yam, blueberry sauce is used to balance it. Of course, the crunchy and juicy watermelon base also helps too. Worth a try if you have never tried before.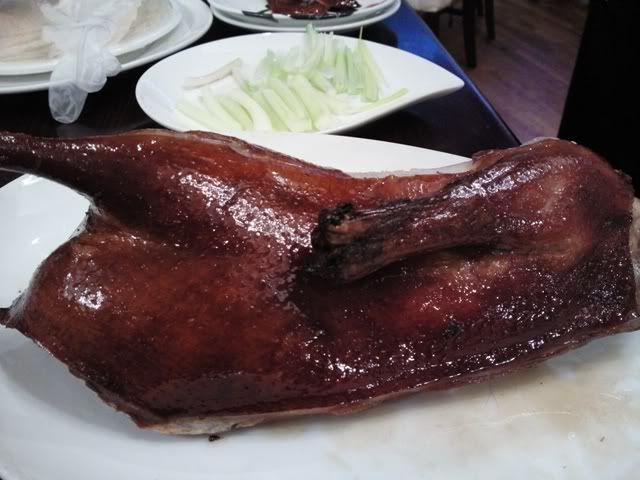 Seeing that the Triple Delights roasted Peking Duck (S$20 for half) is available for a special price, we decided to order one.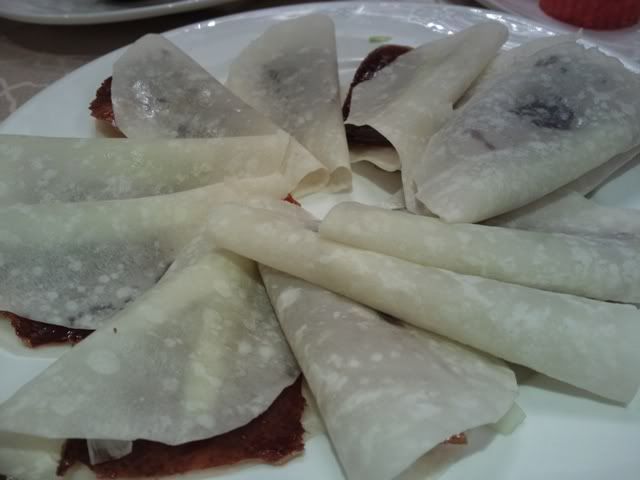 However, we were quite disappointed with it. The skin was not as crunchy as the better ones served at Imperial Treasures at MBS and Paragon. The wrapper was too thick and dry.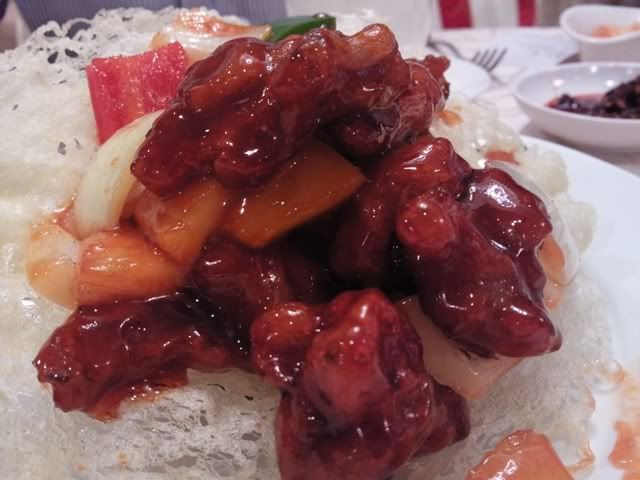 We also had the normal staples like this Peach Sweet And Sour Pork (S$13) - Quite good.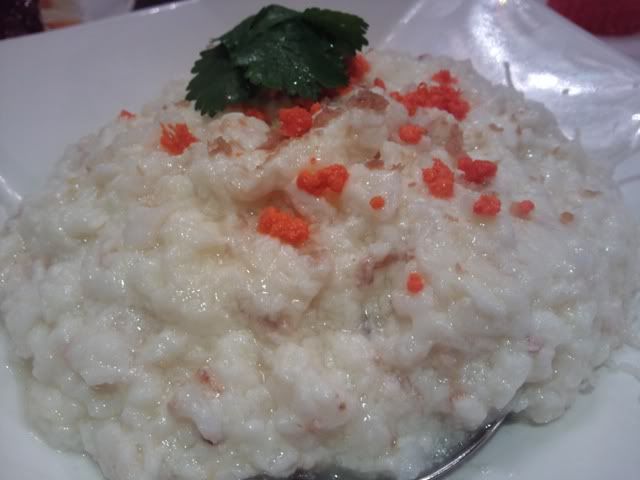 But the star dish for the night was this Stir Fried Fresh Milk with Scallop and Crab Roe (S$24). It was creamy, milky and the sweetness of the seafood was brough out by the milk. It was served on a bed of deep fried vermicelli.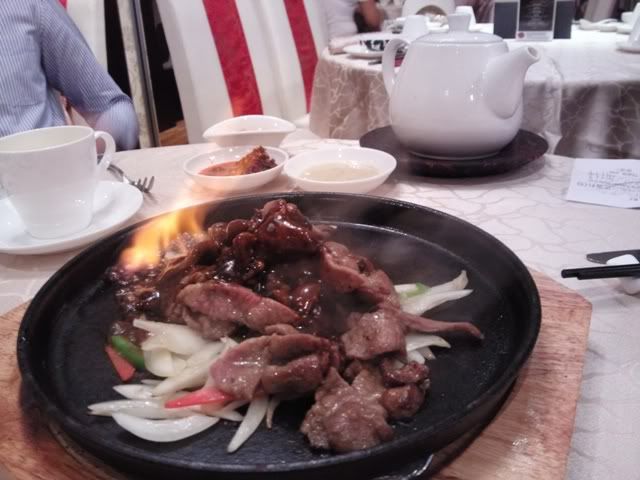 Another of their most popular dish is the Flaming Kurobuta Pork with Special Sauce (S$26). Beware as the waiter will "light up" the dish on your table. But after all the drama, this dish tastes and looks like your ordinary black pepper pork.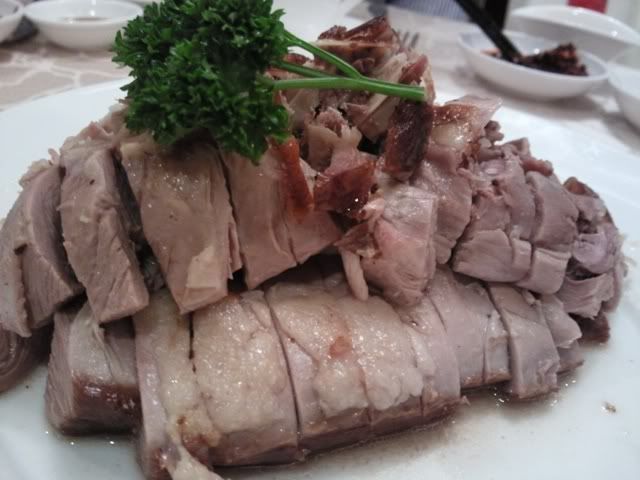 Didn't ask them to stir fry the duck meat with noodles, so we had them as a meat dish. The meat was quite tender, but lacks flavour.
Old Hong Kong Legend
252 North Bridge Road,
#02-18
Raffles City Shopping Centre