Was reading a local magazine which recently reviewed this fairly new restaurant located in Joo Chiat Place. The owner and chef of the restaurant is a celebrity chef, who had appeared in many MediaCorp Channel 8 variety programs. I am not sure who it is, but decided to give it a try as we were around the area.
It's a small restaurant, so I can imagine it being very crowded on a weekend evening. But it was fairly quiet on weekdays. They are opened for both lunch and dinner.
The specialty here is Peking Duck, and many who have tried agree that it is one of the best in Singapore. The chef apparently has worked in many top Chinese restaurants in Singapore, such as Raffles Hotel, Raffles the Plaza, Marina Mandarin and Tung Lok.
Many of the dishes here used pumpkin as a "container". One of them is the Pumpkin soup in Japanese mirin and lobster meat (S$16 for one). Enjoyed the pipping hot soup with all the seafood goodness.
We came here for the Peking duck (S$38 for half), and indeed it was one of the best we had eaten in Singapore. I think it is comparable to those good ones at Imperial Treasure Super Duck restaurants. The meat is juicy and the skin is crisp without being too oily. Highly Recommended.
The Homemade egg bean curd with shrimp paste, crabmeat and roe in pi pa style (S$16), is basically calling out for white rice to go with it.
Some opts for the duck meat from the Peking Duck to be fried with noodles or spring onions, but here the restaurant recommends doing a roast duck soup with salted vegetable, beancurd, mushroom (S$10 for one big pot on top of Peking Duck). It's really yummy. Of course, you can have the roast duck meat on its own too.
Another pumpkin dish - Stewed soft pork ribs with pumpkin and mantou (S$12). Only one mantou was given, but by now, we are really full that we didn't even finish that mantou. The pork ribs were tender.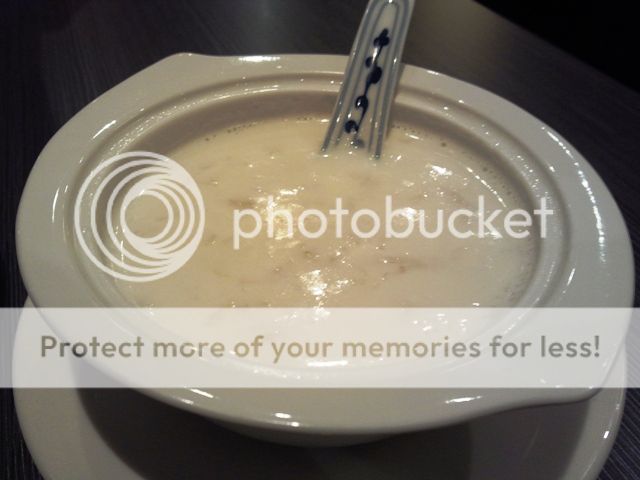 Cream of almond with bird's nest (S$38 for one). Not much bird's nest inside. But the almond cream was thick.
Also had the Chilled rosella flower jelly with diced mango (S$6 for one) as the 2nd dessert.
Chu Dao Chinese Cuisine
45 Joo Chiat Place
#01-01