Sunday brunch are usually a lazy affair. The thought of going back to work tomorrow usually cause depression among many people, and what better way than to drown your sorrows with lot's and lot's of iced cold beer on a warm and sleepy afternoon?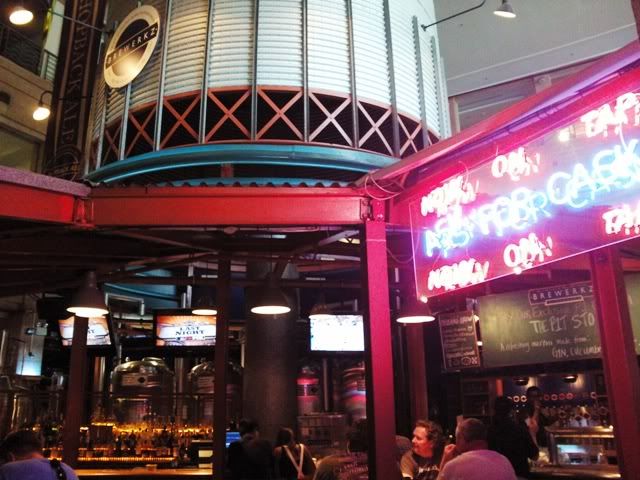 I don't fancy beer too much, but Brewerkz makes one of the freshest and cleanest tasting beer in town. And on a recent Sunday afternoon, the restaurant is packed full of both locals and tourists.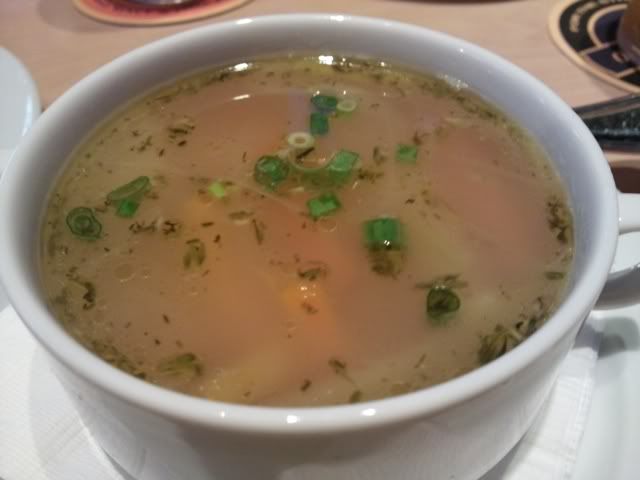 Before the ice cold beer, we had some warm Chicken Soup (Soup of the Day) S$9 to get ready for the feast. Didn't really like the soup that much, perhaps they make better beer than soup?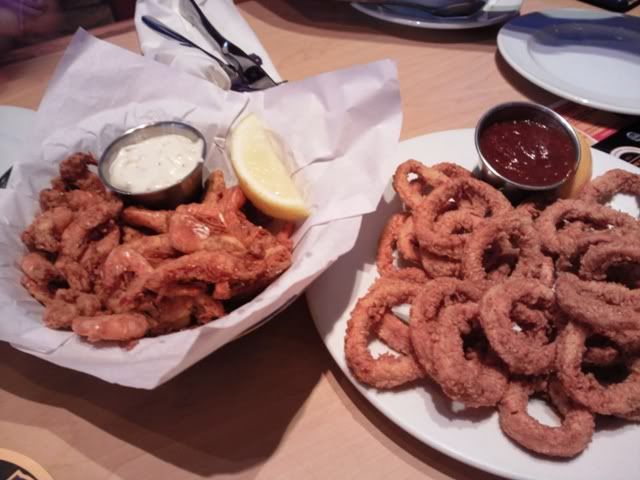 Ordered 2 beer food: Fried Shrimp (S$16) - Japanese shrimp with lemon aioli sauce, and Calamari (S$16) which is deep fried and served with Marinara sauce. The Calamari is much better than the shrimps. But both are a bit over fried, and are strictly beer food.
and the Mini-Sausages (S$19) - Bite-sized beer bratwurst, spicy Italian and bockwurst. They are too small.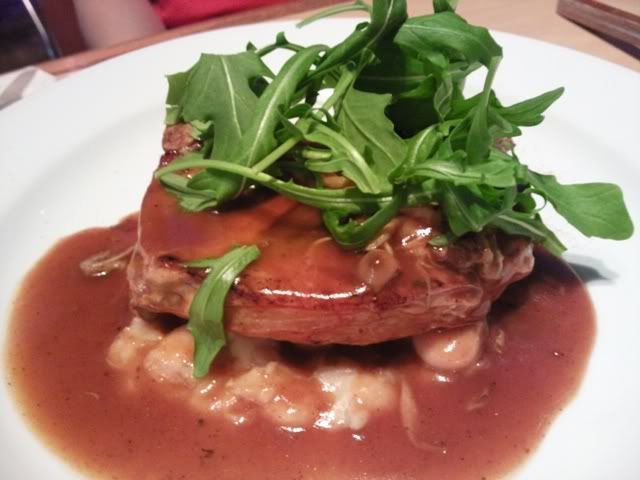 Here comes our mains. The first is Cajun Pork Chop (S$28) - US pork served with beer braised white beans, arugula, and a hoshimeji mushroom sauce.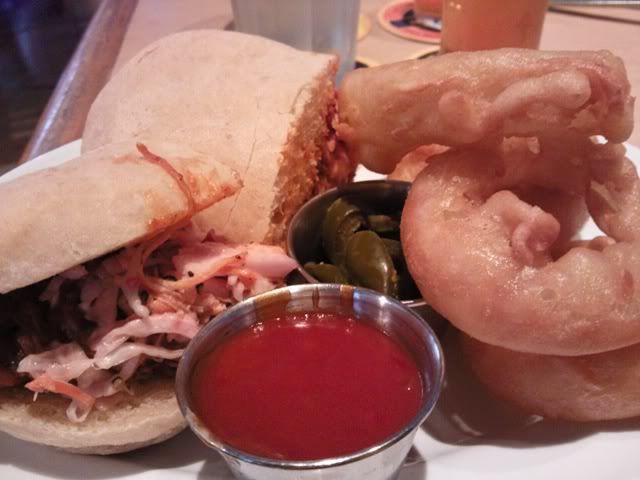 The 2nd mains was the Pork-On-A-Roll (S$24) - Hand pulled, hickory-smoked pork with jalapenos and Brewerks BBQ sauce served with beer battered onion rings. I find the pork too dry and too little, but top marks for the onion rings.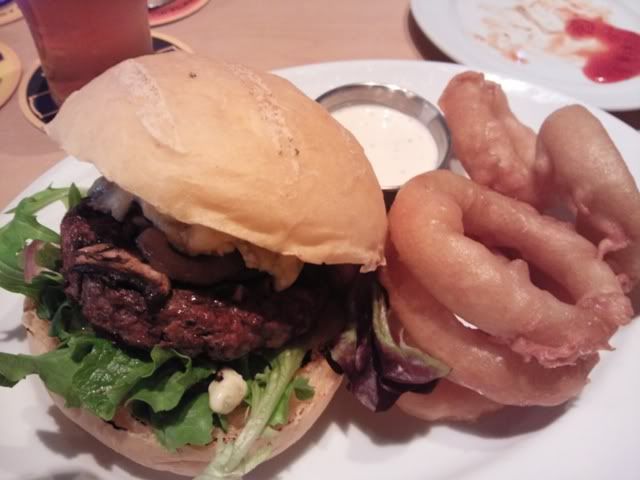 Bistro Burger (S$21) - Blue Cheese, sauteed mushrooms, and grilled onions. Regretted ordering this because the Blue Cheese didn't go well with beer. The beef, buns and onion rings were good. Shall avoid ordering cheese when drinking beer next time.
And in case you are wondering, we forgot to take photos of the beer. Perhaps next time!
Brewerkz Restaurant & Microbrewery
30 Merchant Road
#01-05/06
Riverside Point