Unknown to some, Pine Court at Mandarin Orchard Hotel has been renamed as Mandarin Court for some time. But the location and decor remains the same though.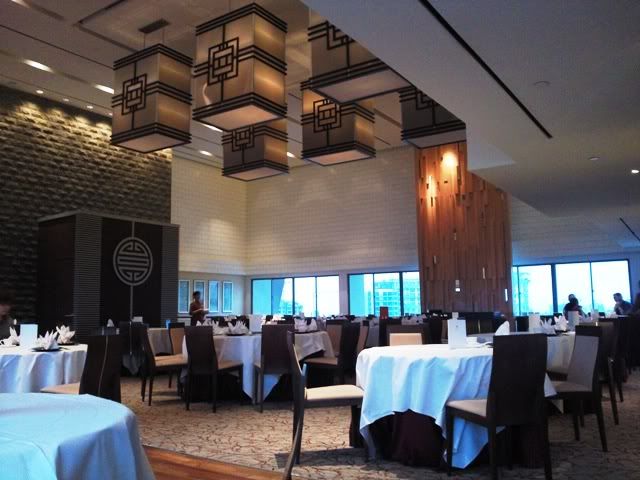 We were here at Mandarin Court one weekday evening, and there were not much diners patronising this restaurant although it is right at the centre of the forever busy Orchard Road.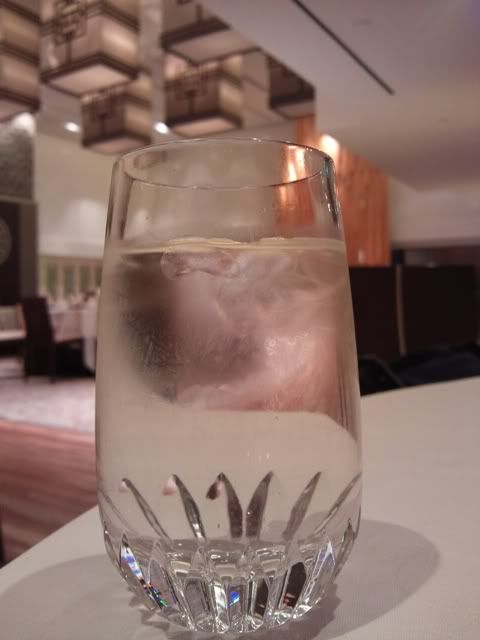 Our choice of drink - Iced water. They have changed their glasses and it's quite heavy to hold on to.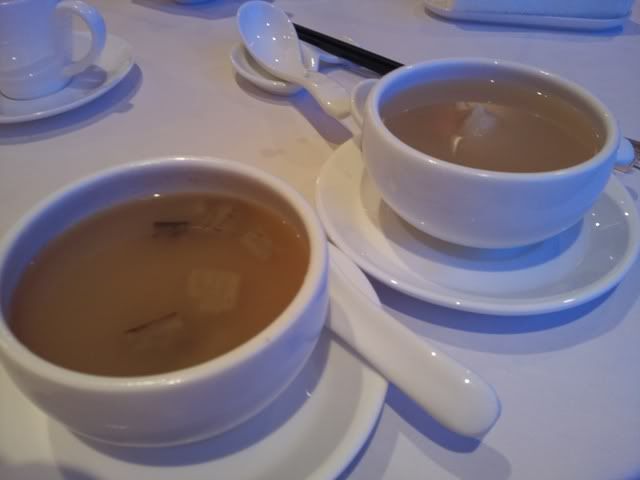 We ordered 2 portions of soups - Daily Soup (S$10) and Fish Maw Soup (S$26). I didn't have much expectation for the Daily Soup, but after drinking it I find that the chef had done a good job in boiling the soup into something very flavourful. The Fish Maw Soup though more expensive, was chokeful of ingredients.
After the soup, we were served the Special Appetizer (S$18 per person) which had crispy silver bait, a portion of crisp Peking duck skin, and a mushroom tempura. I like the duck skin the most as it was crisp without being oily.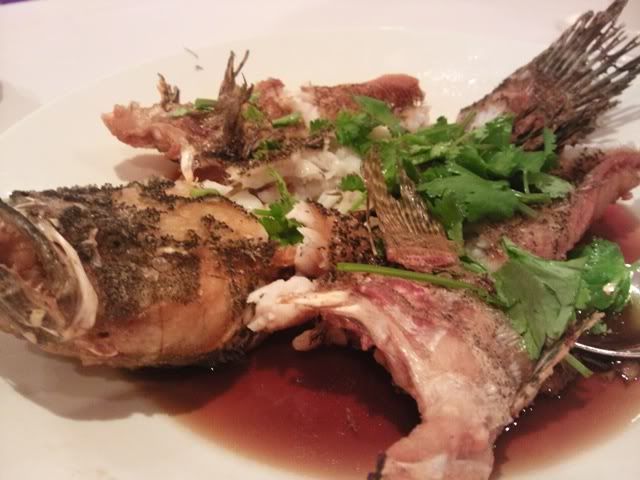 Then it was the Deep Fried Soon Hock (S$60 for 600g) . Usually restaurants would recommend steam fish to diners, but here the Manager decided to offer us the Soon Hock done deep fried style. It was a good choice as the fish was not fried till overly dry, and retains the moist flesh beneath the crunchy fish skin.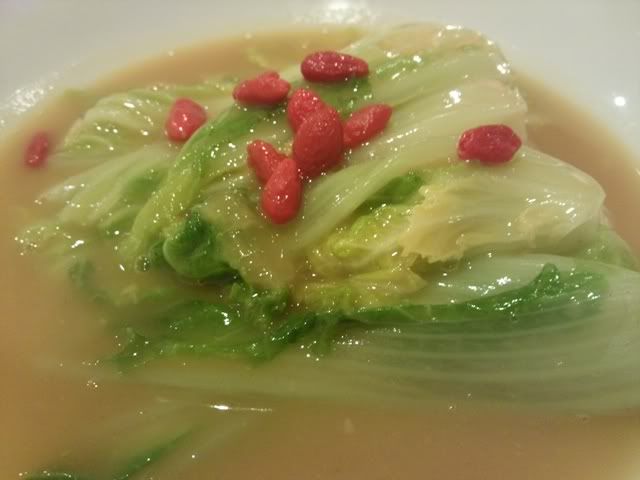 Stir Fried Vegetables - The vegetables though normal, was fried in a special gravy. But this is a dish which one would either enjoy or don't enjoy.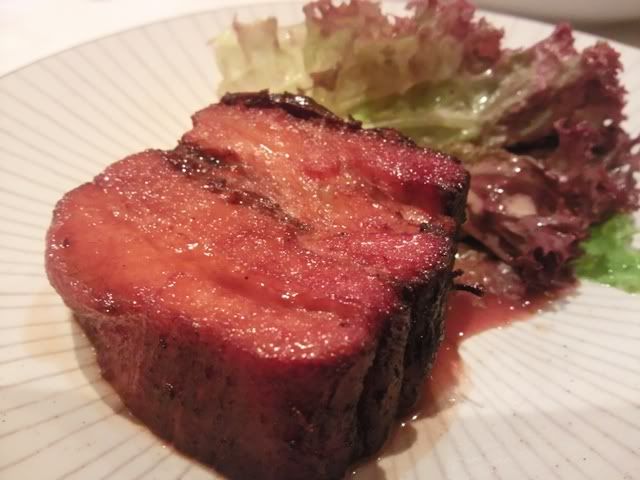 Baked Spare Ribs (S$16 per portion) - The ribs we were given was quite a large portion and was baked in a sweet BBQ sauce.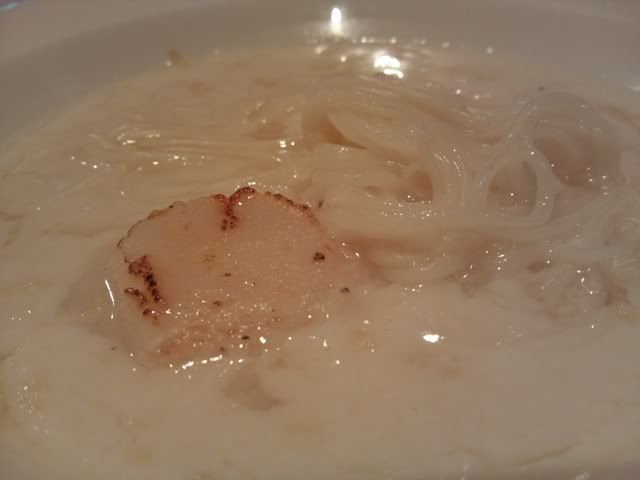 Our final main dish was the Mian Xian braised in Chinese wine (S$20 per person). It had been braised in a stock made from Chinese wine, and scallops were added to add natural sweetness to the dish. We can taste that the chef had braised the mian xian for a long time.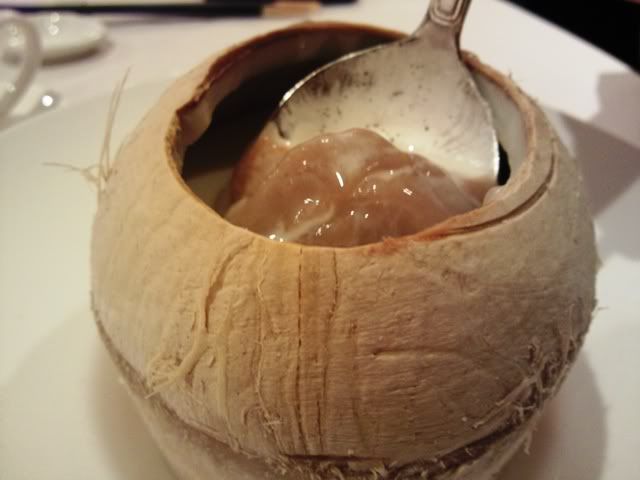 Ended our meal with 2 desserts - Almond Cream served in coconut (S$12)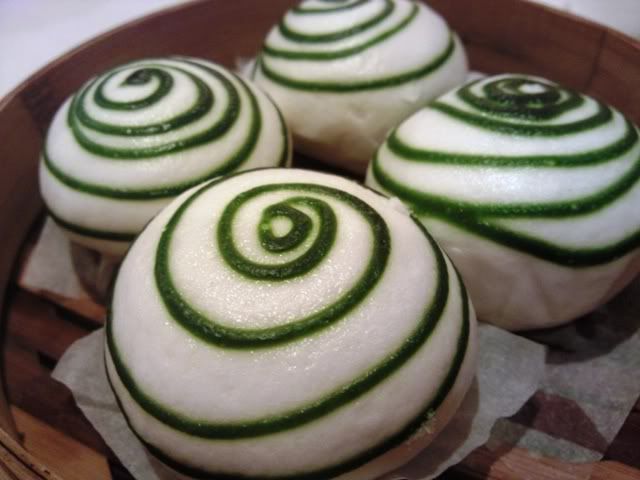 and surprise surprise - Custard Bun (S$12 for 4). Even though we were quite full, I just could not bear to try out their version of the Custard Buns.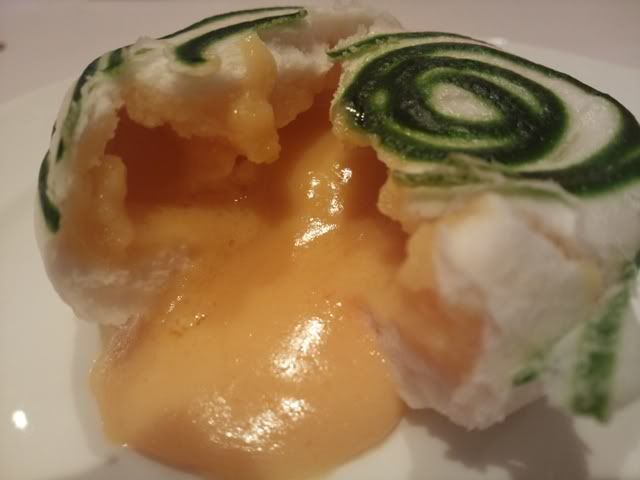 Creamy duck egg yolk cream flowed out of the soft fluffy buns when bite into. Very good. The buns were tiny too, and suitable as desserts.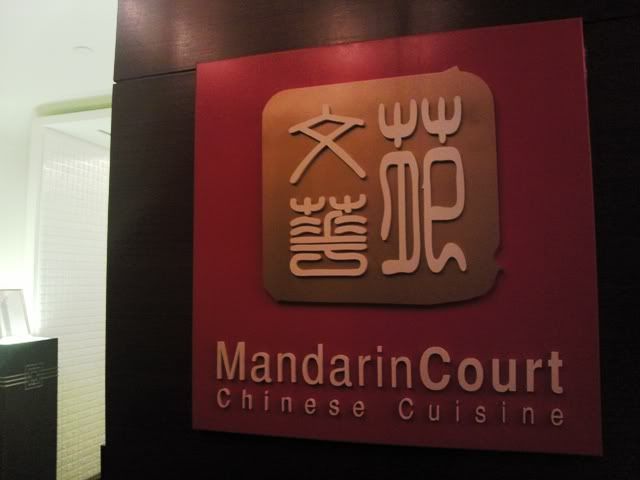 Mandarin Court Chinese Restaurant
333 Orchard Road
Level 35
Orchard Wing
Mandarin Orchard Singapore