It's difficult to find a French cafe which is opened on a Sunday morning... until now. A few months ago, the very popular Brasserie Gavroche along Tras Street has opened a new sister cafe directly opposite the restaurant.
We were greeted with the wonderful aroma of fresh breads and jars of fruit preserves when we arrived.
Ordered a pot of Dammann Freres Tea : Tisane du Berge (S$6). Like the relaxed atmosphere here. And good service too.
Also had a glass of Pear Juice (S$6)
Shared a selection of mains. First we had this selection of pork rillettes, pork terrine, saucisson, rosette and cured ham (S$24). Strictly for meat eaters, we find this platter a bit overwhelming for breakfast. Perhaps it would be more suitable for lunch or dinner.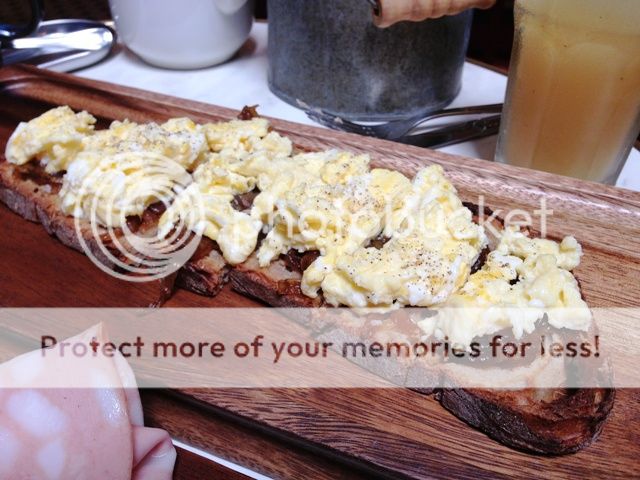 Also had this French Style open face country bread with scrambled eggs and onion marmalade.(S$16) The combination of onions and creamy eggs on bread works well.
Cafe Gavroche
69 Tras Street