According to media reports, Heaven's Loft recruited 2 chefs to head its kitchen - Belgian pastry chef Geert Renmans and Chef Gary Kwang formerly from Tower Club.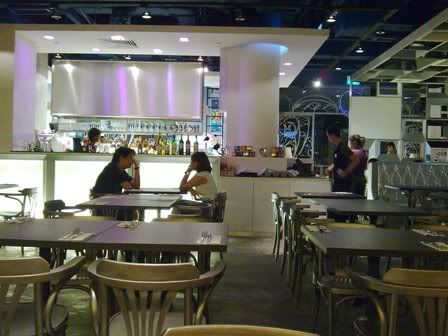 It's actually quite empty on a Saturday 8pm. But Orchard Central itself is also quite empty as compared to Orchard ION and even Centerpoint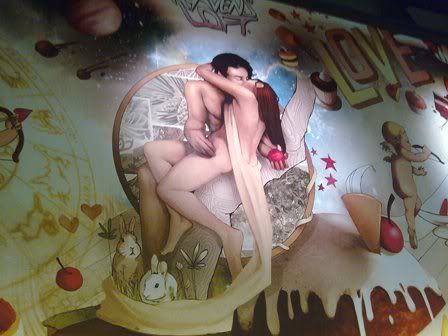 This wall mural at the far end of the restaurant caught the attention of my eyes. Adam and Eve?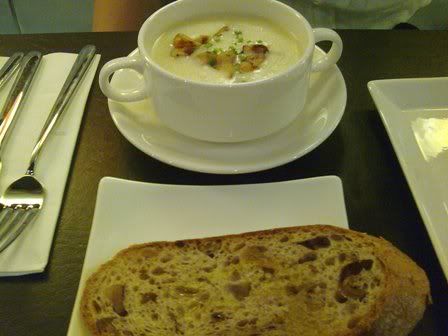 Soup of the Day - Complain that the soup was lukewarm. Creamy soup should be served pipping hot.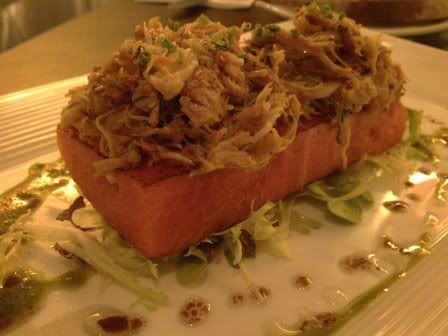 Marinated Crabmeat - Crab meat over a wedge of watermelon. The crabmeat was ok, not very fresh. Watermelon was a weird addition to the dish. But still quite ok.
Fillet Mignon served over a bed of mashed potatos and some grilled vegetables.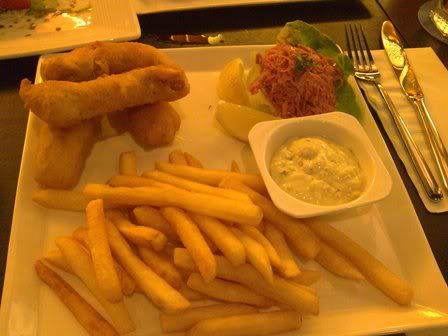 Beer battered fish and chips. Again, the fish is not as hot as it should be. Feels like they have been left at a side for 15 mins before serving.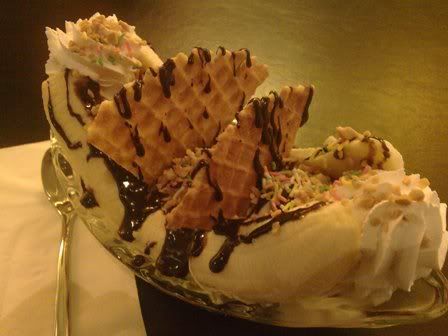 Instead of the desserts, we ordered the Banana Split made from Ben's & Jerry ice-cream. Quite ordinary. Nothing spectacular.
Heaven's Loft
181 Orchard Road
#08-01 Orchard Central
Tel: 6884 9505