Por Kee Eating House is a popular budget Chinese restaurant situated in the open car-park area of Seng Poh Lane which is next to Tiong Bahru Food Centre and Market.
The restaurant started selling Chinese tze-char dishes since the 1990s, and the food is so good that even former Indonesian President Megawati visited the restaurant which she was in Singapore (even though the food here is not halal)!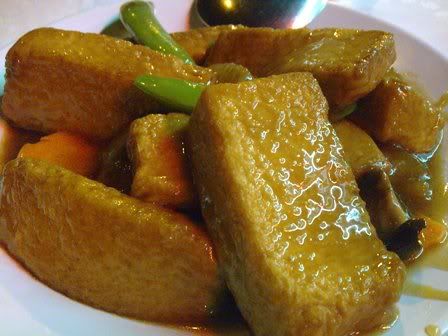 This is Por Kee's famous dish - Home Made Bean Curd With Beans and Mushrooms - The Tofu is home made, and they added some egg white and soya milk before steaming it. Very delicious, and the sauce goes well with white rice.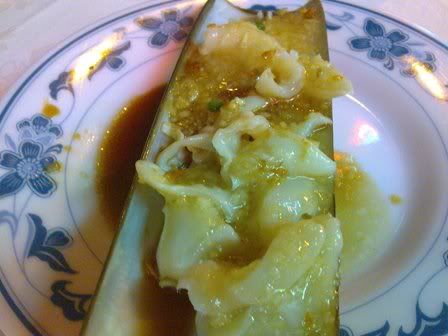 Steam bamboo clams with garlic - simple sweet savoury dish. But thin the chef was too excited over the minced garlic as there is too much.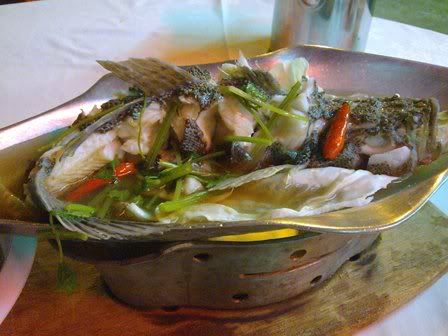 Steam fish thai style - the steam fish is served in a metal plate. the waitress will then pour the spicy thai soup over the fish. the fire below is really strong, which allowed the soup to keep boiling. Fish is fresh and sweet. Highly recommended, but is quite spicy.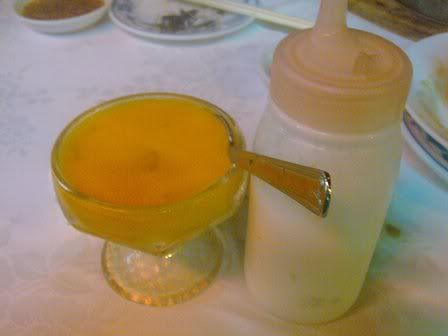 Mango pudding dessert.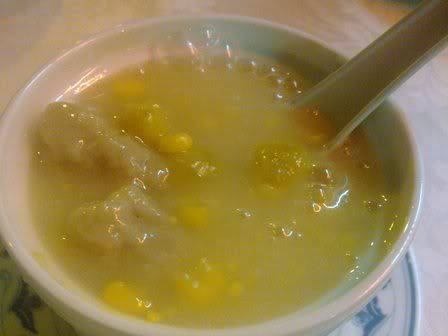 Teochew yam paste dessert - Pretty good. Think they added some onion oil into the yam, making it both sweet and fragrant.
Por Kee Eating House
69 Seng Poh Lane
#01-02
Tel: 6221 0582