The Nautilus Project opened its door last Friday 21 Aug at ION Orchard. The restaurant is operated by the Prime Society group which operated the steak house restaurant at Dempsey.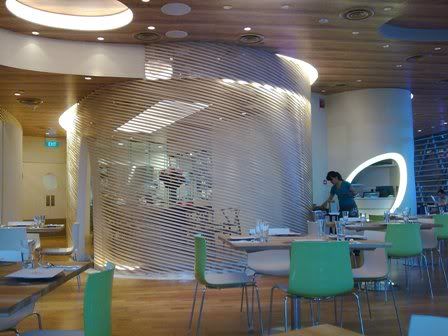 The interior of the restaurant looks like... VivoCity. Is quite big actually, and the tables are spaced out quite far from one another.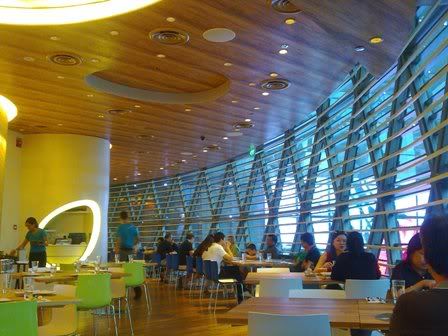 From the restaurant, you have a great view of Orchard Road. The big TV screen is next to the restaurant too.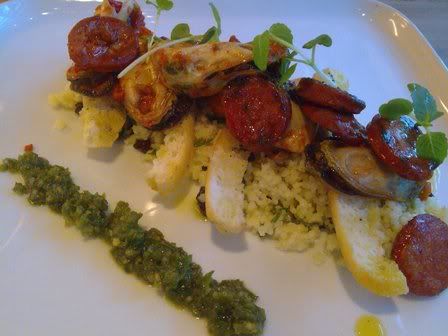 Marinated Mussels with spicy Chorizo sausages, mint couscous, zhoug and pita bread. Zhoug is actually a condiment from Yemen, made from chilli, coriander, garlic etc.
Between the starter and mains, I think we waited for 30 minutes. The wait is too long, but I guess the kitchen needs time to adjust since this is their 3rd day of operation.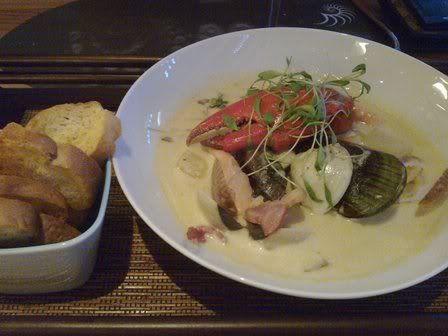 Nautilus Soup Kettle - Mussels, Grouper, Salmon, Crab, Pipis with Clam Chowder and crusty French bread. I kindda like the clam chowder, thick and tasty. Too bad it's lukewarm.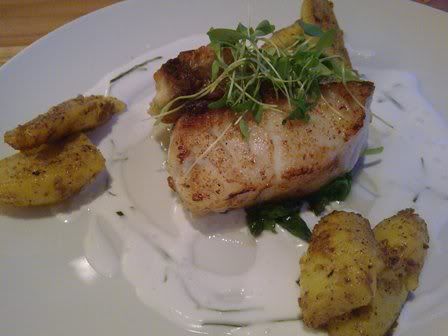 Roasted Grouper Fillet with garam masala potatoes, kaffir lime and coconut sauce - love the potatoes. The fish was also very fresh.
Ice-Cream cobbler wiht honeycomb brittle, ginger nuts, caramel and cocoa whip. This is a good dessert. One of their signatures.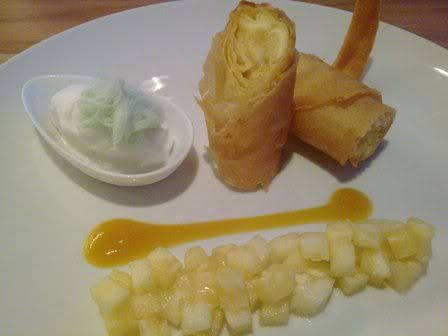 Grilled pineapple cutlet with mango spring roll, white rum, coconut sorbet and fairy floss Don't really like this, as the spring roll had this overnight oil taste to it.
The waitress said that their seafood is delivered fresh from Australia and New Zealand. Find the seafood quite good quality, but really find the waiting time for the food too long. Not only our table, but saw some black faces from other tables too.
The Nautilus Project - Fishtaurant & Ice Bar
2 Orchard Turn
#04-09 ION Orchard