Located in a quiet corner at the 2nd floor of Gallery Hotel is Shibaken, a Japanese-French restaurant.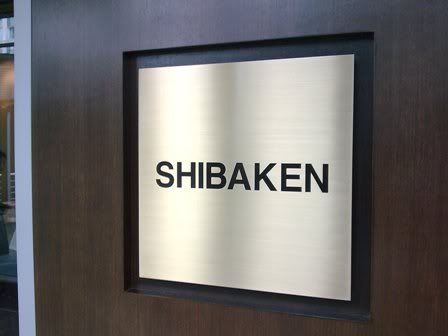 The name Shibaken came from the chef's name Shibata Kenichi.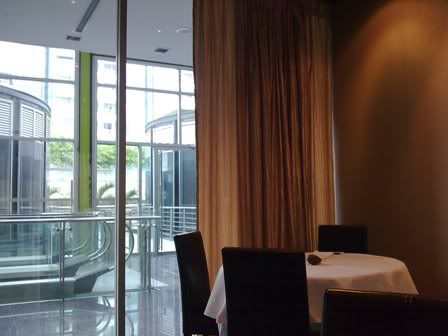 There are counter seats which resembles that of a Japanese teppanyaki bar, but of course there are the proper tables and chairs seats at another corner of the restaurant.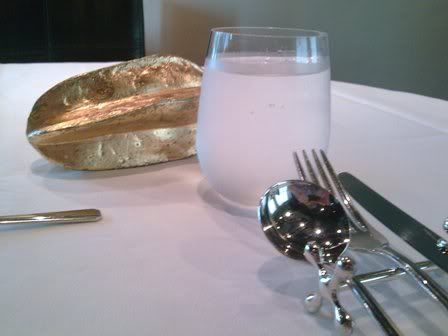 Was intrigued by this golden starfruit on the table.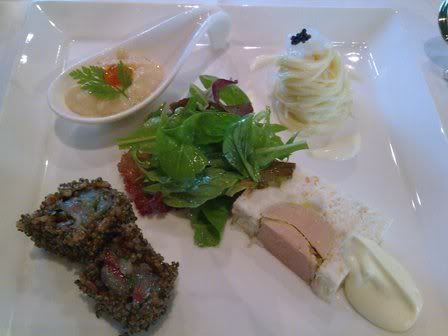 Appetizers platter - some notable ones are the Alaskan Crab (bottom right), Horse Mackeral Sushi with Vegetarian Caviar (bottom left) and pasta with caviar (top right). The crab was very sweet, and made into a foie gras item.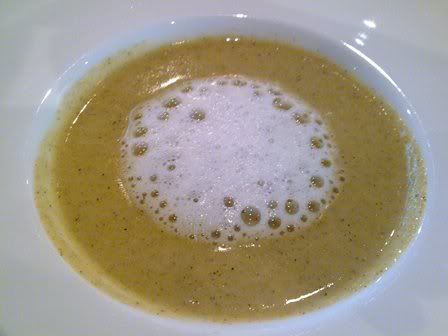 Soup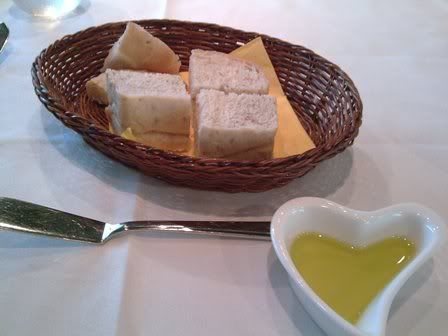 Bread and olive oil, wich was served in a heart shape bowl. Pity the bread was not warm.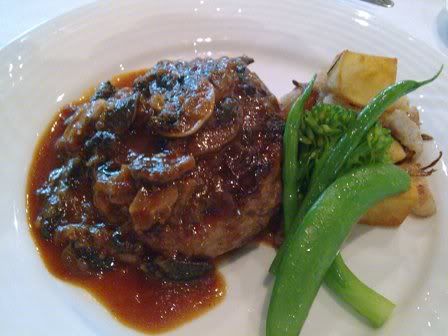 hamburger steak in a robust Chausseur sauce - the hamburger is made more juicer as lumps of foie gras is mashed together with the patty.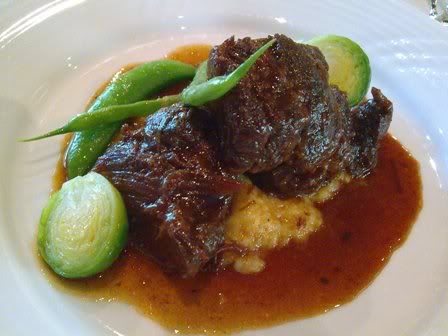 Braised Beef Cheeks on Mash - very tender braised beef cheeks. The brussel sprouts was surprisingly sweet and crunchy.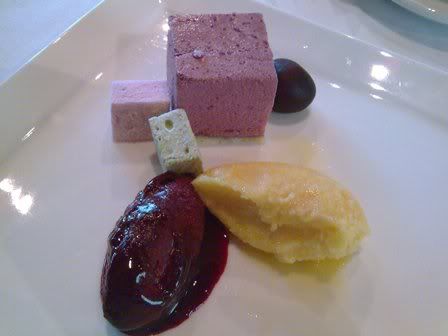 the chewey little cubes of flower and fruit infused sponge dessert were quite innovative,but I find the sherbets qutie sour.
Find the lady manager very nice, but quite sad to hear recently that she had resigned.
Shibaken
1 Nanson Road
#02-02A
Gallery Hotel
Tel: 6836 1613