We enjoyed our previous dinner here so much that last weekend, we are back at Hummerstons to try out their brunch.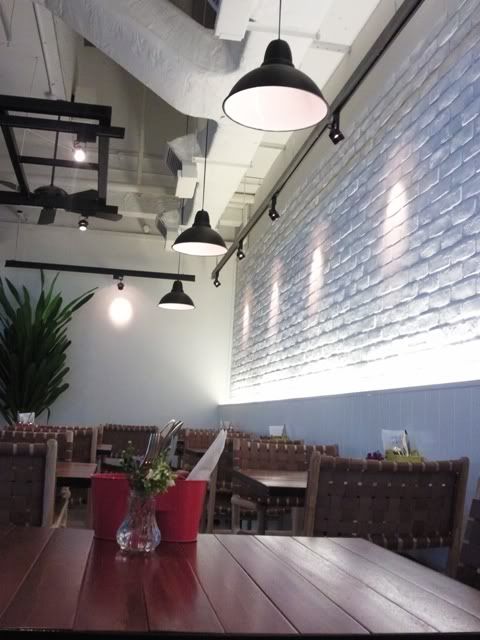 Their brunch spreads from morning till 4pm on Saturdays and Sundays. As it was drizzling, there were not too many customers and most prefer to sit in the outdoors. For us, it's always indoors.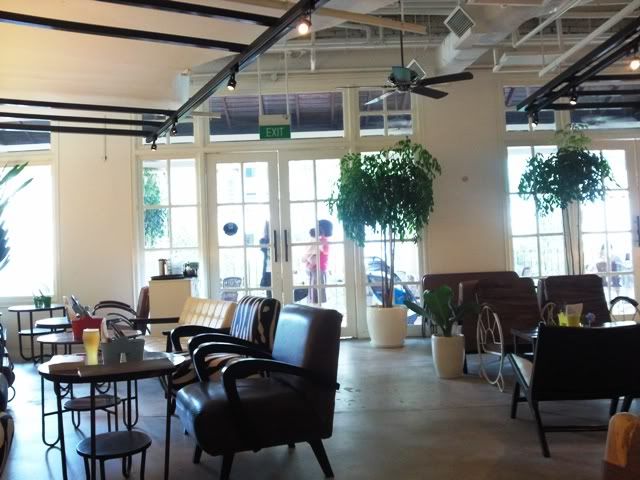 Diners can choose to sit at the proper dining section, or laze around on their sofa chairs. They also have a bar counter at one side of the restaurant.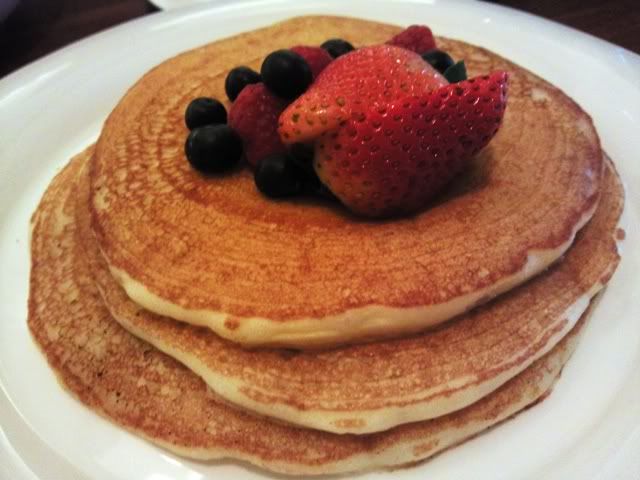 The main reason why we were here was to try the Hummerstons Pancakes (S$14) - Grandma's recipe. Their pancakes have been selected by 8 Days as the best pancakes in Singapore. And I can concur to that title. The pancakes were huge and they had a wonderful buttermilk taste to it. They used to serve the pancakes with unpeeled kiwi fruits, but has changed to a more user-friendly berries.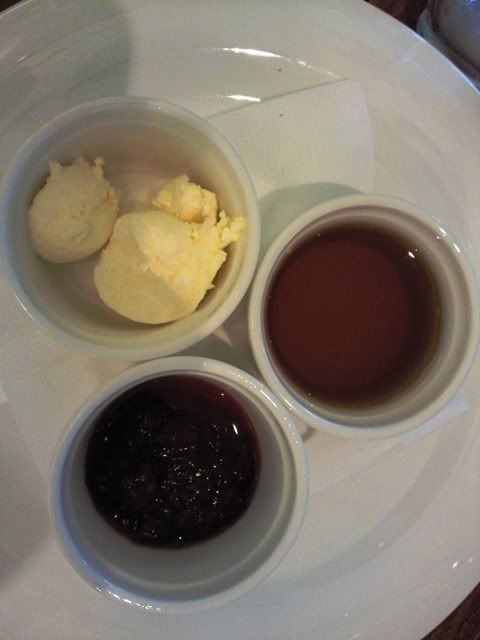 Hummerstons' Pancakes come with real maple syrup, whipped butter, & fruit compote. I think we are so used to the thick maple syrup that we were not used to seeing real maple syrup so watery. But this is what pure maple syrup tastes like. Out of these 3 condiments, my favourite was the whipped butter.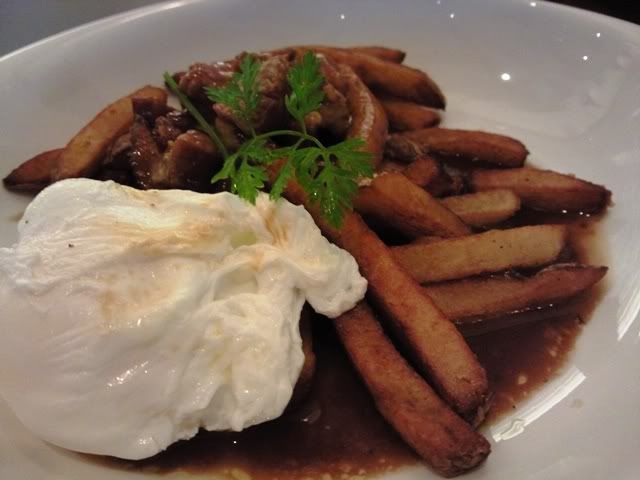 From the appetizer menu, we selected the Poutine in The Hangover style (S$13). Poutine is actually Homestyle handcut US potatoes , and we chose a gravy combination of pork & garlic sausage, oak smoked cheddar, mozzarella, jus & poached egg. The fries were really good and full of potato goodness. However, the "sauce" was pretty ordinary and a tad too salty.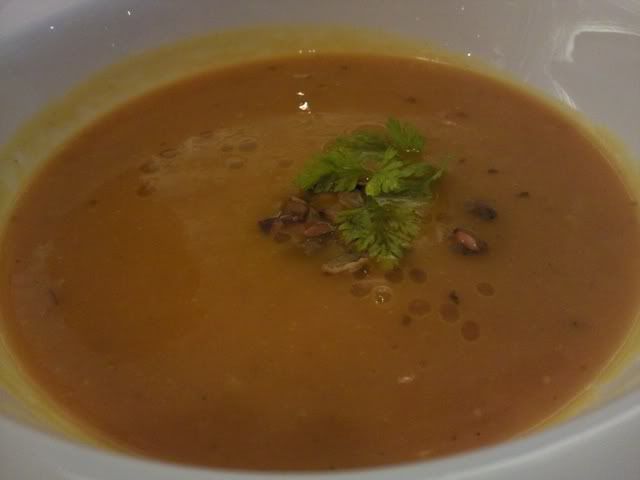 Soup of the day - Pumpkin Soup (S$9)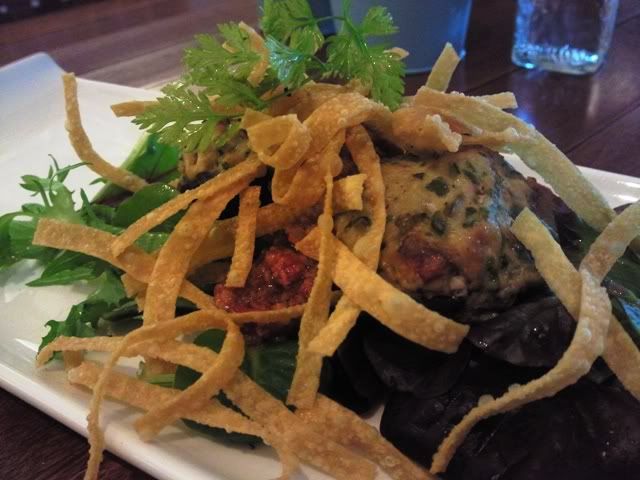 Ordered their special main course of the day - Iberico Pork & Scallop (S$18), which is Iberico Pork & Chorizo Stuffing Mushrooms, Pan-Seared Scallops, Crispy Wanton & Romesco. Although it tasted ok, but I find there is nothing special with this dish. Portions were a little small too for this dish.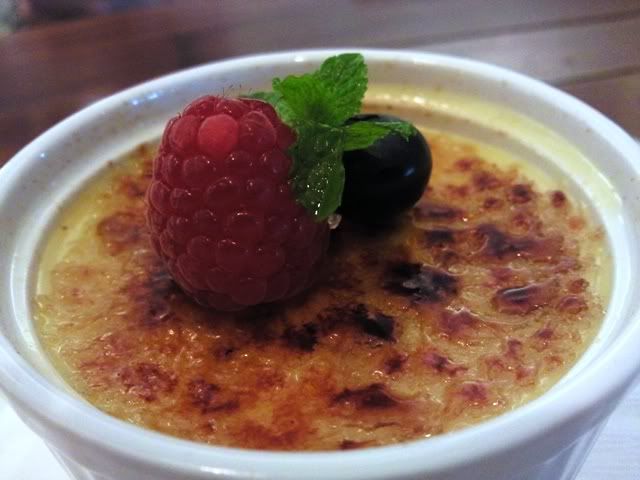 Desserts here was good. The Orange & Thyme Creme Brulee (S$11) - Thyme-infused with fresh orange segments, blended creamy custard & caramelized sugar topping, was a good balance between the creamy custard with the tangy orange bits.
Hummerstons
11 Unity Street,
#02-14
Robertson Walk