Most people would have know that our airport has quite a number of restaurants and eateries catering for the general public, but not many know about the restaurants within the airport hotel.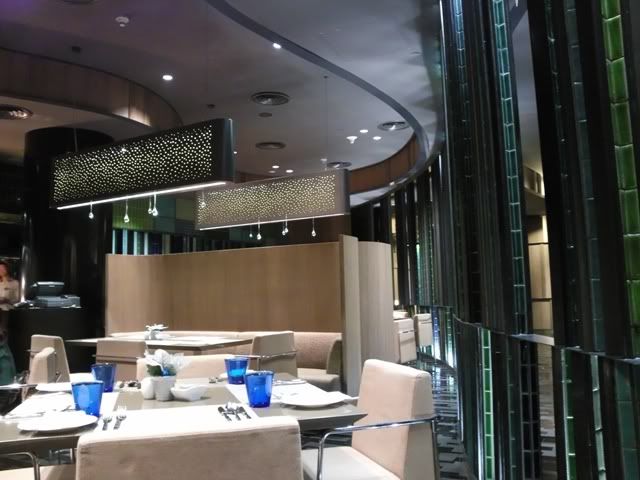 The Crowne Plaza Hotel in the airport houses a few restaurants, and one of its biggest one which serves daily buffet is Azur. Besides buffet, Azur also serves ala carte orders.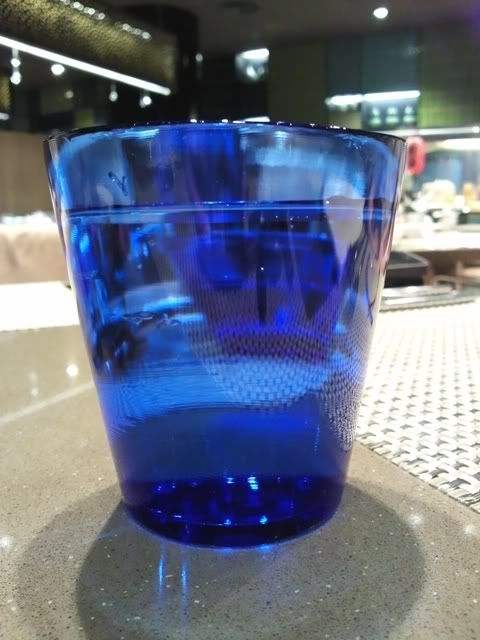 Iced water is available here for all diners.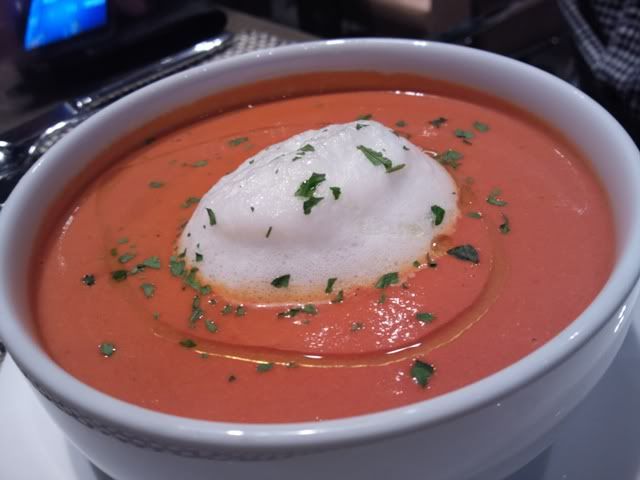 Had a bowl of Cream of Tomato Soup (S$12). It's served pipping hot, but it's a bit acidic and sourish. Hence those who are used to the sweeter version of tomato soup might not be used to this version.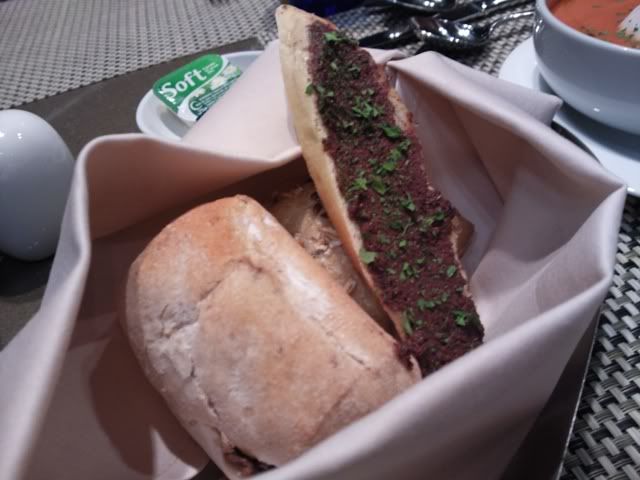 Together with the soup, a bread basket is also served. One of their more interesting bread is the one with olives.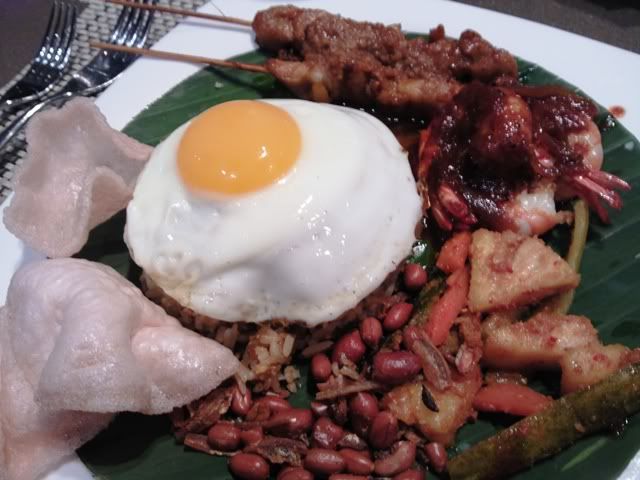 When dining at hotel cafes in Singapore, I usually like to order Nasi Goreng Istimewa (S$18). Hotels usually serve pretty good Nasi Goreng, and the fried rice will always come with a few sticks of satay, achar, prawn crackers and sunny side egg. I find the standard of fried rice here to be pretty good.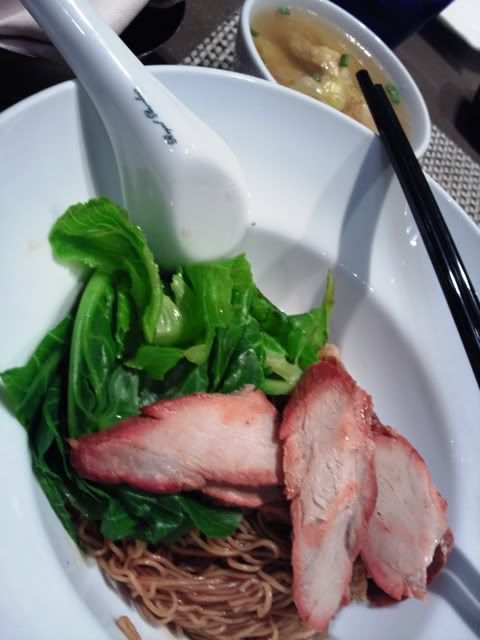 Another surprise hit was their Wanton Noodles (S$18). It's done Hong Kong + Malaysian style without the Singaporean ketchup base. The noodles was cooked to perfection.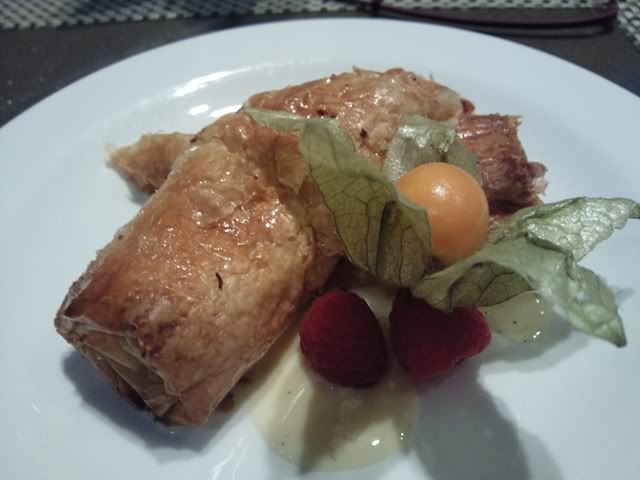 Ended our dinner with Apple & Banana Strudel (S$14).
Azur
75 Airport Boulevard,
2nd Floor
Crowne Plaza Hotel
(Next to Changi Airport T3)