House at Dempsey is one of our favourite place to laze around during the weekends with their never ending brunch and laid back atmosphere.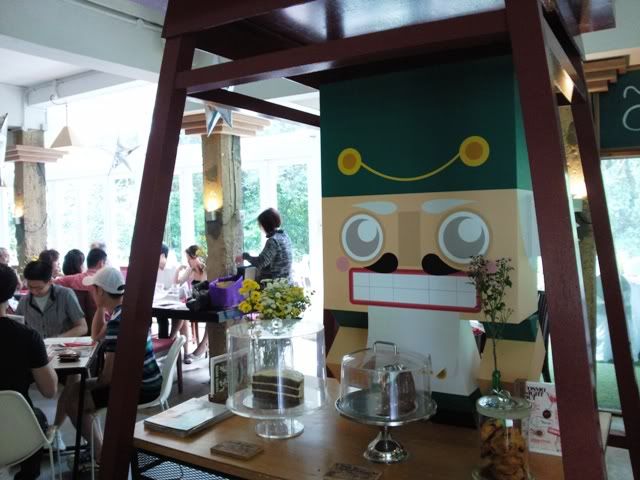 We were there during the last week of December, and they still have these toy soldiers decos.
On their tables, there were adverts about their special Tau Sar Pau (Pow?), and 8 Days magazine even rated it as the best in Singapore. This warrants an order from us.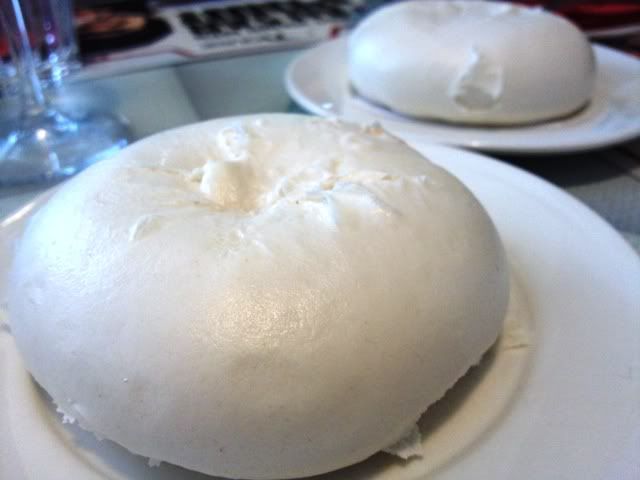 The Tau Sar Pao (S$2.50 each) is quite huge, almost like palm size. Upon further probing, we found out that their Tau Sar Pau is actually outsourced from another factory in Singapore! Anyone knows which one is it?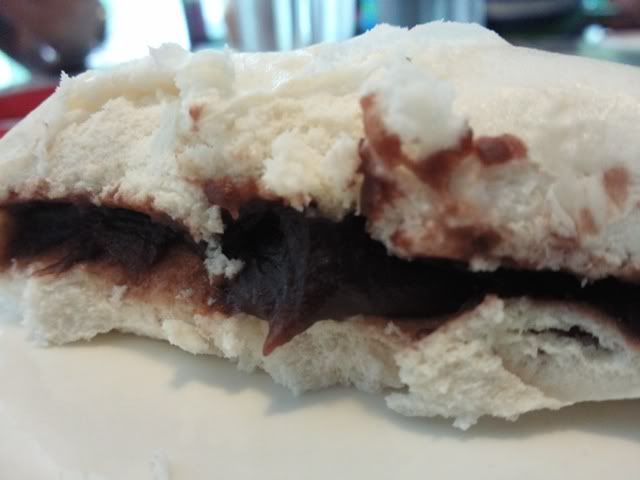 And indeed, it's one of the better ones we had for a long time. The skin was light and fluffy, while the tau sar filings were not too sweet.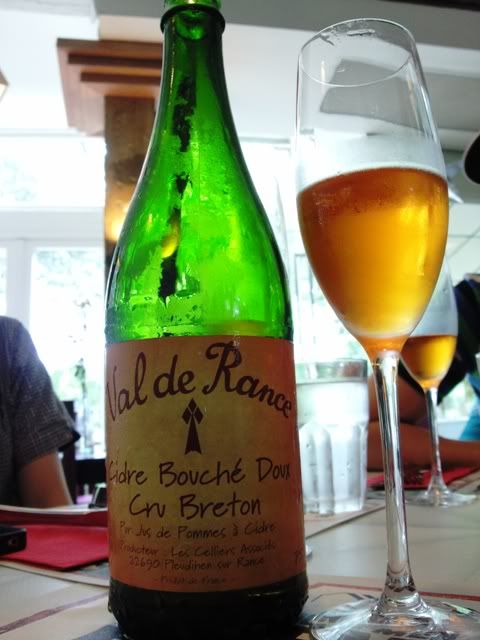 They were having this promotion for Apple Cider (S$25 for 1 bottle). It was quite a large bottle, enough for 4 diners. The cider was crisp and refreshing, and especially welcome with fried food.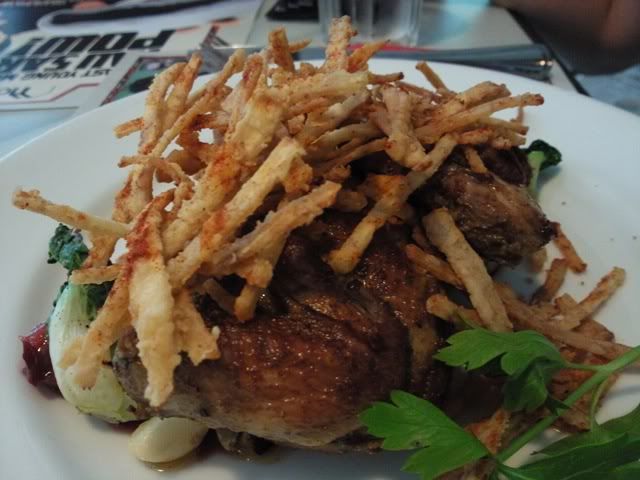 We ordered a variety of mains. First was the Moroccan Spiced Baby Chicken (S$25) - Half baby chicken marinated with Moroccan spices with tomato-berry chutney, with yam crisps, sauteed fennel and baby bok choy. The chicken meat was tender, but what we really like are the yam crisps. It's much better than your run of the mill french fries.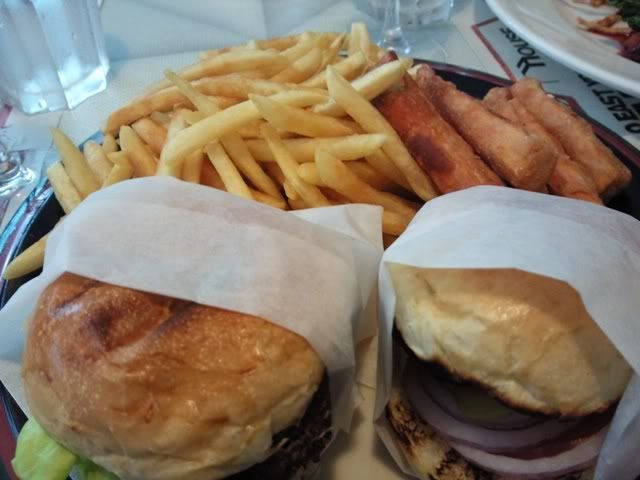 A must order at House is their signature Old Fashioned American Sliders (S$23) - Pair of mini burgers served with sweet potato fries and truffle fries. I upgraded the truffle fries (S$2 more) to a larger portion. Somehow, the quality of the truffle fries went down since my previous visit. But at least the sweet potato fries were still good. The mini burgers were good on its own, and I requested for the basic tomato onion toppings.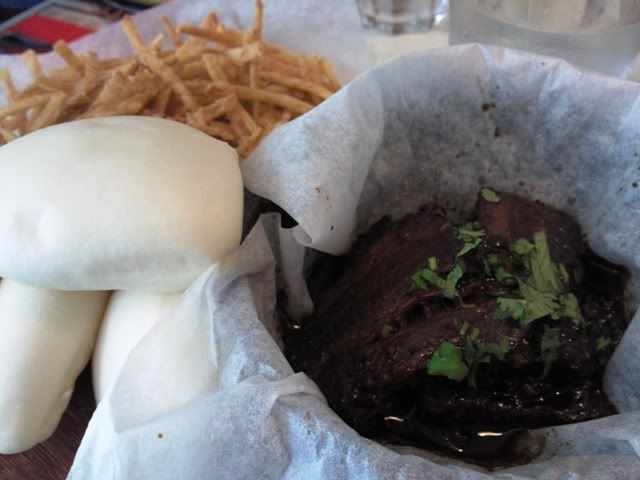 Beside the "ang mor" version of their sliders, House also introduced our Asian version: Asian Sliders (S$22) - It's our very own Kong Ba Pau (Steam buns with braised pork). The pork was tender, but had too much spices. And we find the braised pork a bit too oily.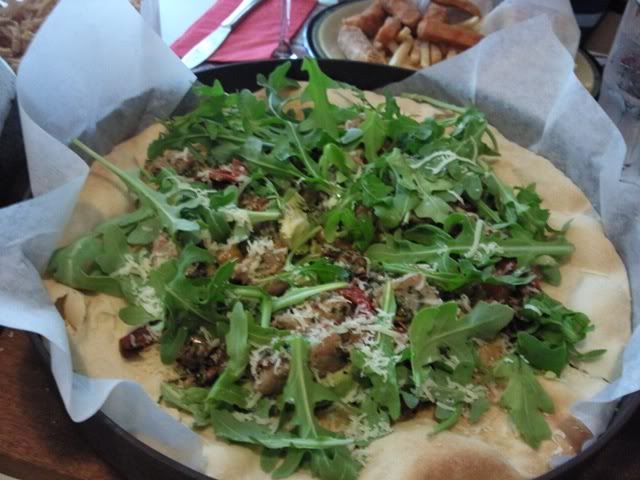 Skinny Pizza, which is also run by them, offers their pizza here too. The Ahi Taki Pizza (S$27) - Pizza with sauteed tuna chunks with pistachio, avocado and herb-roasted tomatoes, has one of the juciest tuna chunks. Unlike the usual dry and flaky tuna we are used to, theirs is made from fresh tuna. The crust is very crispy, almost like soda crackers.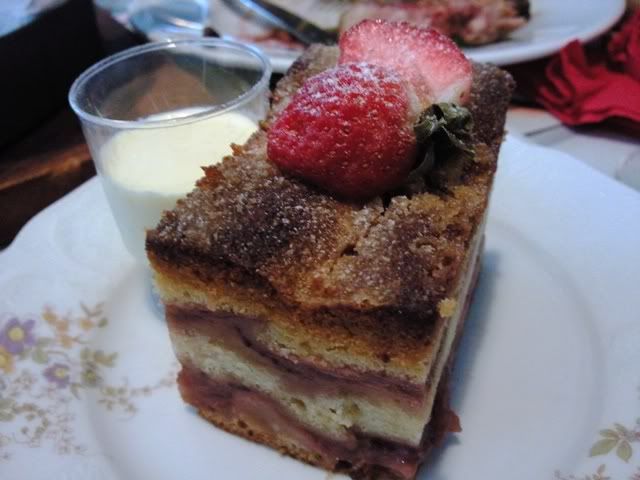 Ended our brunch with a Warm Strawberry Shortcake (S$9.50 per piece) with Vanilla Bean Sauce, which is another of their signature.
House, Barracks and Camp
8D Dempsey Road,
#01-01 to 06
Tanglin Village