With the opening of Changi City Point, workers working in Changi Business Park now has even more F&B choices.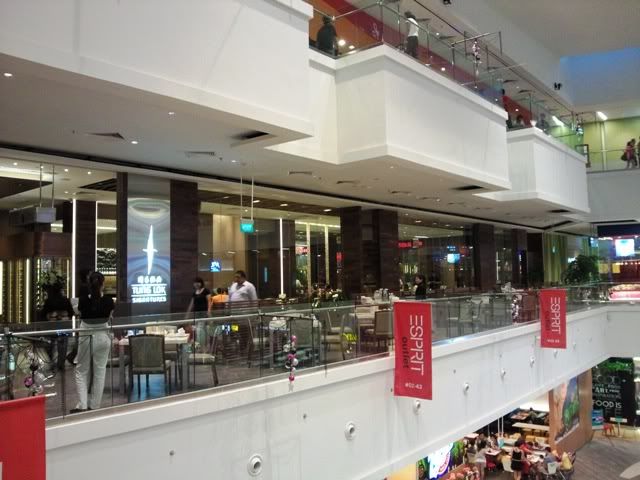 Tung Lok Signatures, which serves most of Tung Lok's well known dishes, has opened a restaurant in the new shopping mall.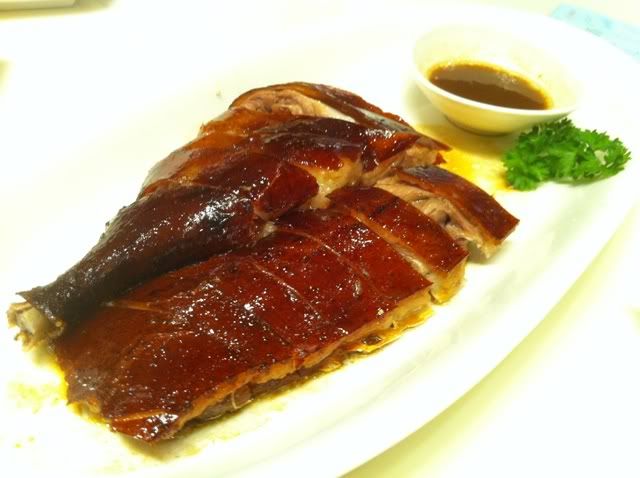 Not every Chinese restaurant in Singapore offers goose, so when we saw that Tung Lok Signatures is offering Roasted Goose (S$35), we decided to try a portion. The skin of the roasted goose was crispy and not too oily. But there was not much meat inside as compared to roast duck.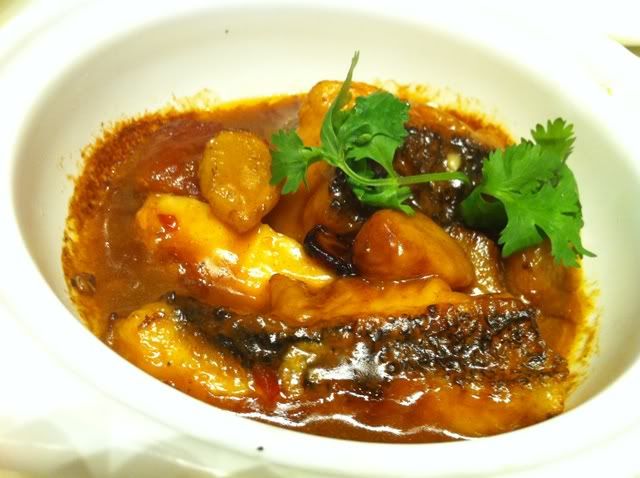 To accompany our white rice, we ordered this Stewed Fish (S$16.80 per person). We like how the fish is stewed till it absorbs most of the gravy.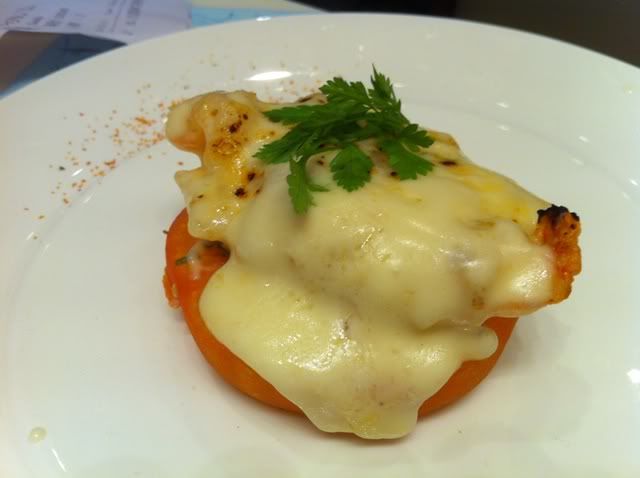 Another seafood dish we ordered was the Baked Prawn Steak with White wine and herbs on momotaro tomato (S$10.80 per person). The sweetness of both the prawn and momotaro tomato was brought out by the white wine sauce. Worth a try if you like prawns.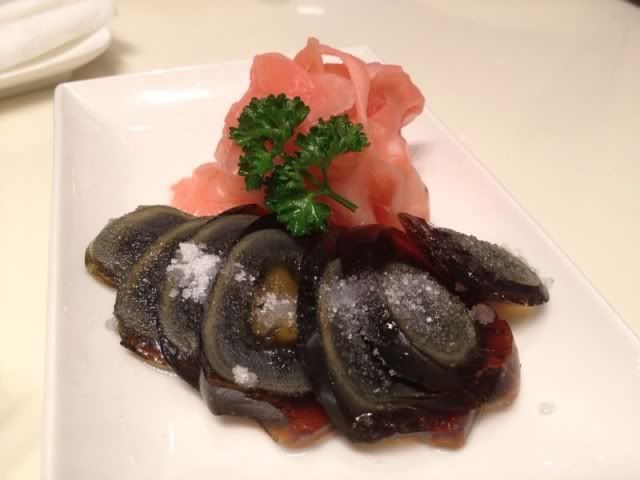 Whether or not a Century Egg (S$8.00) is good or not usually depends on how good the "yolk" is. If the yolk remains creamy while the egg "white" is cooked, then it is said that it is a good century egg.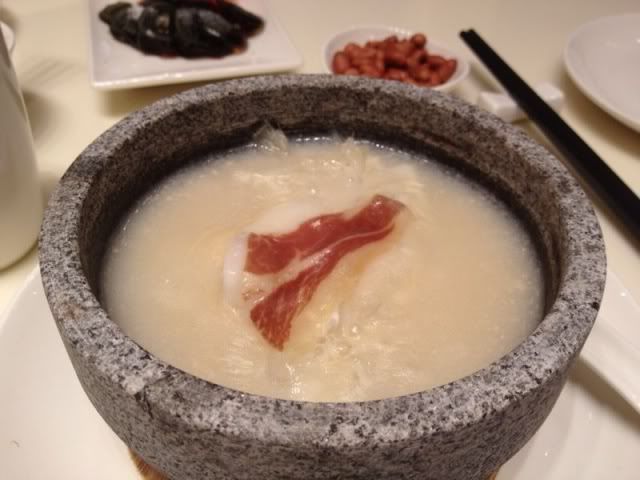 Last but not least, a big order of Braised Fresh Shark's Fins with Ham in spicy pigeon stock served in hot stone pot (S$45 per person). The soup was served pipping hot to us, and we like the intense pigeon stock and the texture of the shark's fins.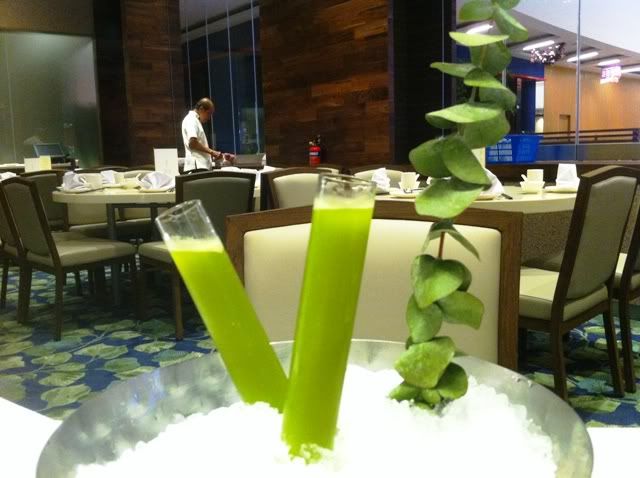 Ended the meal with a complimentary serving of Tung Lok's fresh fruit juice served in test tubes.
Tung Lok Signatures
5 Changi Business Park Central 1,
#01-26/27
Changi City Point