A few months ago, we wanted to have brunch at Club Street Social. But there were a long queue outside and we decided to come back again. This time, the crowd is much lesser, and we manage to get a table immediately.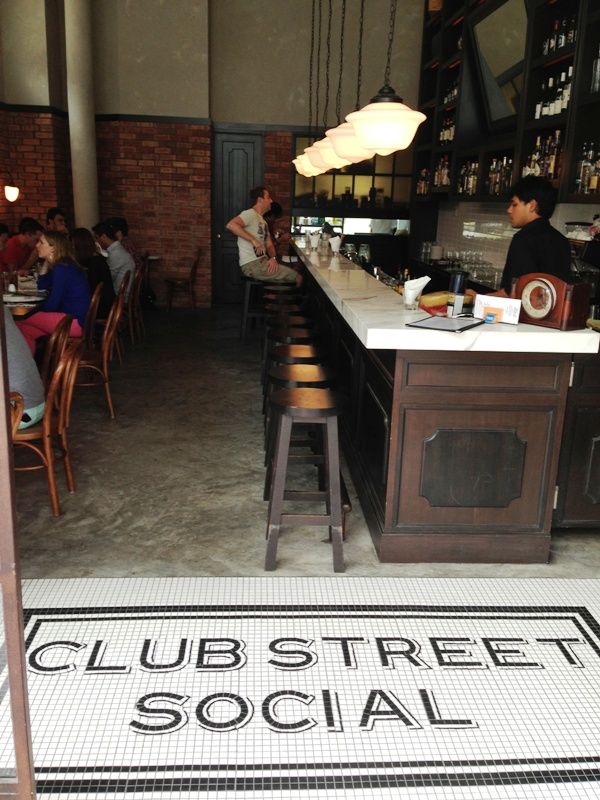 The whole café / bistro is kind of what you will find in New York. A very relaxed informal place to find your drink and some brunch.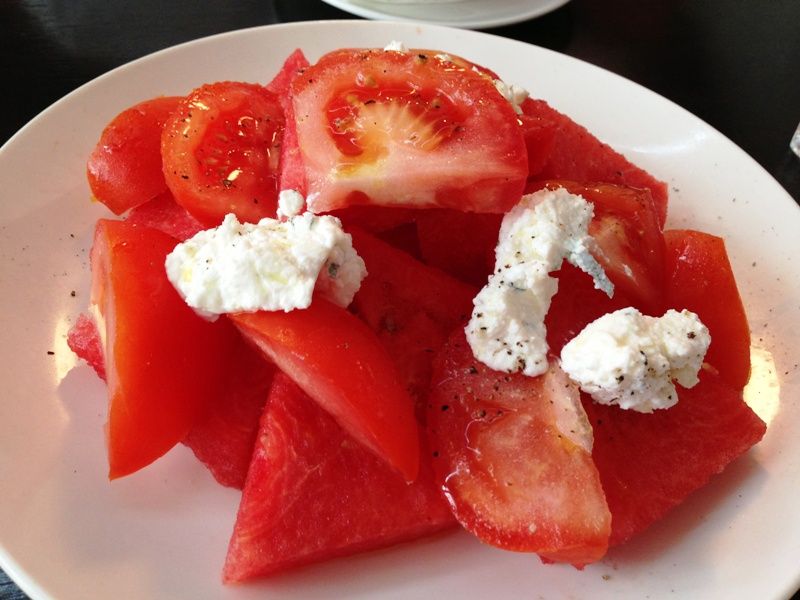 Started off our brunch with a Salad - Watermelon, Tomato, Ricotta (S$14). The colours were very striking. Red and white. Watermelon was sweet and we enjoyed the tangy tomatoes and creamy cheese.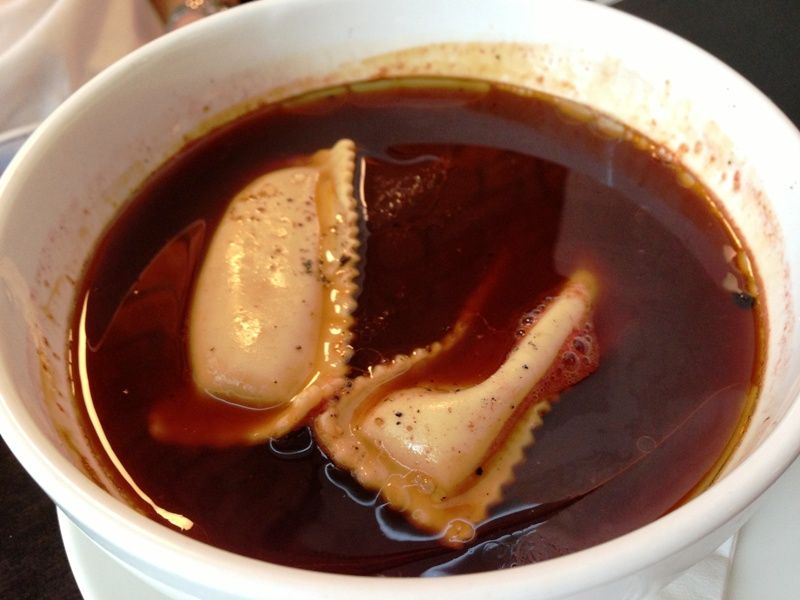 Beef Broth + Porcini Ravioli (S$12). A bit too salty. Will skip this the next time.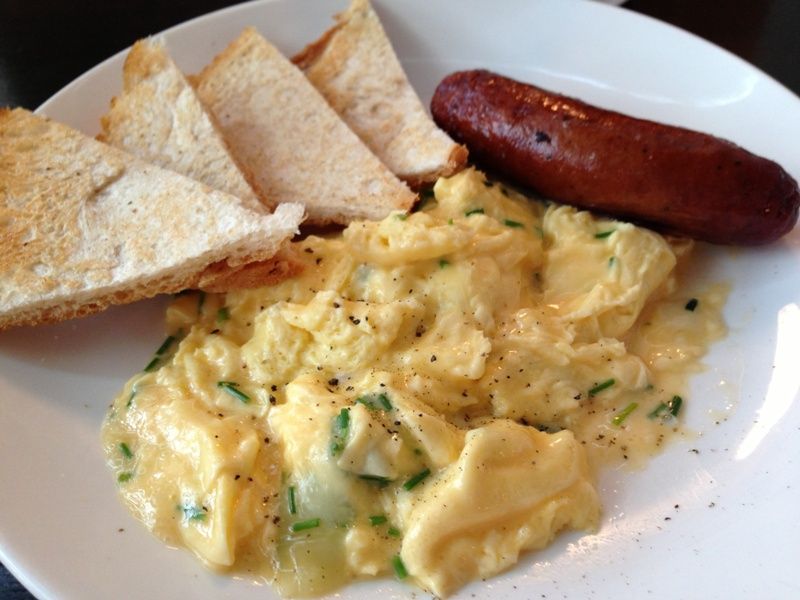 Scrambled Eggs, Fontina, Chives (S$12) with additional Pork Sausage (S$3). Thumbs up for the creamy scrambled eggs. The toasts and sausage were quite forgettable.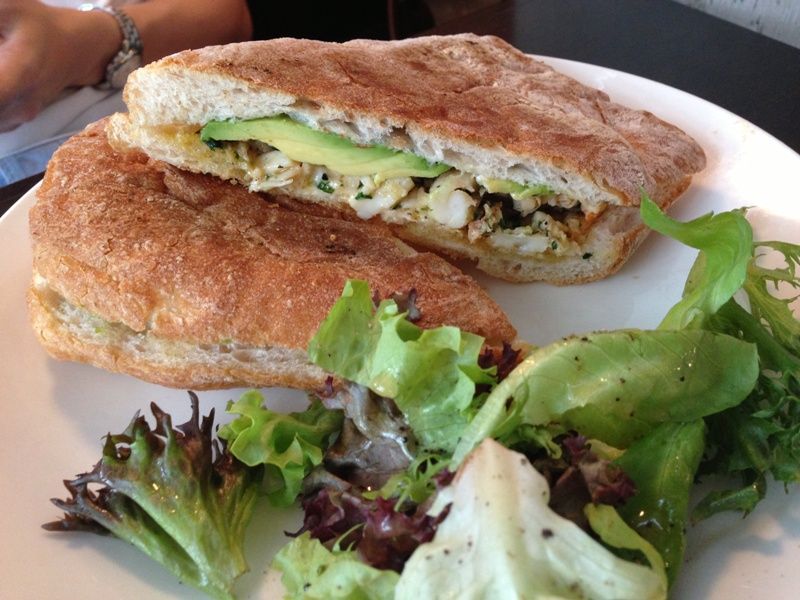 Panini - Pan Seared Lobster, Avocado and Yuzu Mayo (S$28). If I were to return to Club Street Social, it will be for their lobster Panini. It was chokeful of sweet lobster chunks, and mixed with creamy avocado. The Yuzu mayo added some tangy flavour to this wonderful Panini sandwich. Thumbs up.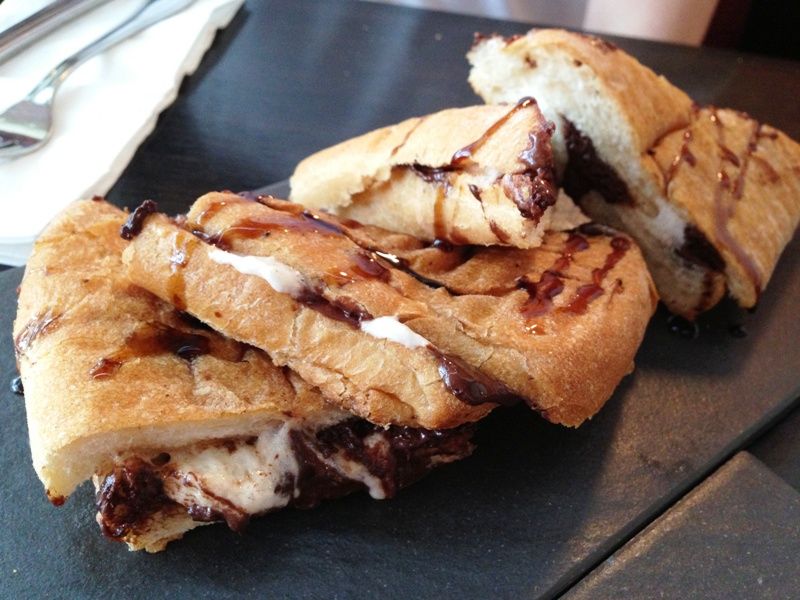 Milkbar Salted Caramel S'more (S$8) - I think we ordered too much carbo bread items. We couldn't finish this in the end.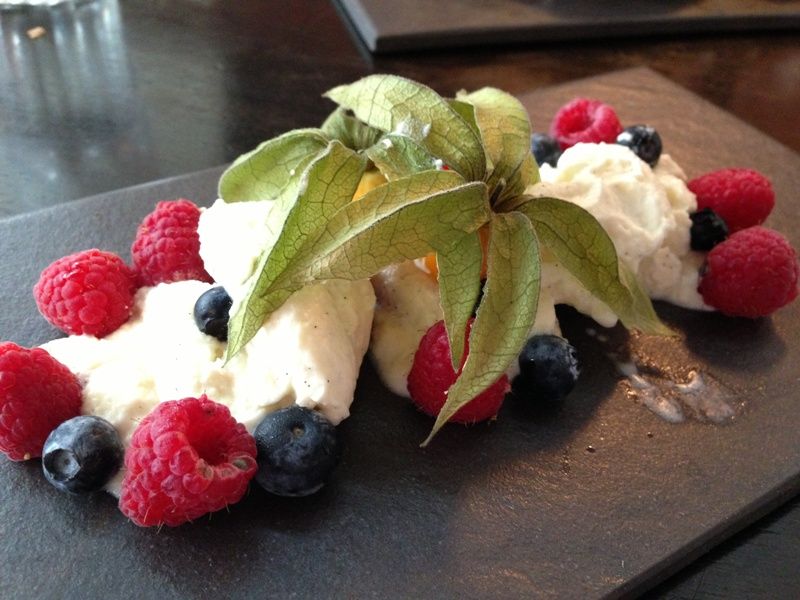 Berries with Vanilla Mascarpone (S$9) - And we find this so so only.
Club Street Social
5 Gemmil Lane