Malays have satay, Indians have tandoori, Americans have BBQ, and the Japanese have their Kushiyaki.
Shin Kushiya is a chain of Japanese restaurants in Singapore which specializes in Kushiyaki dishes.
And it was my first visit to Shin Kushiya Vivocity. Even though it was a weekday dinner, but the restaurant was almost full with only a few empty tables.
Initially, was worried that the whole restaurant would be very smokey. But the ventilation system was pretty good and the whole BBQ area was totally sealed off behind panels of glasses.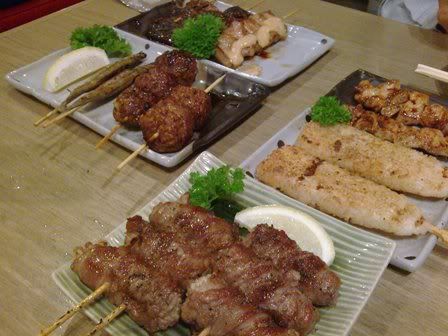 We had the assorted kushiyaki platter which had most of the best kushiyaki skewers. Personal favourites include the grilled mushrooms wraped with bacon, grilled rice and meatballs.
The restaurant was careful not to over BBQ the food till dry, hence the skewers retained their natural juices.
Portion of the platter is enough for 2 big eaters, or 3 small eaters.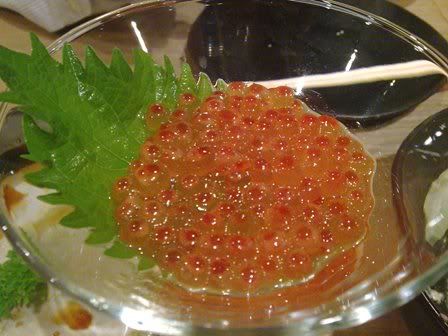 This is Japanese version of caviar - Fish Roe.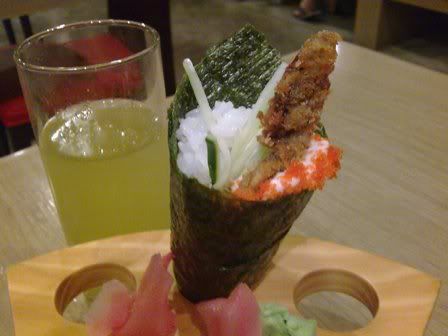 California sushi with crispy soft shell crab.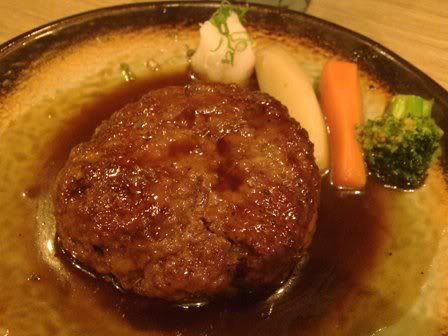 Japanese hamburger meat - the minced beef is very juicy and sweet. Unlike their American counterparts which is served with sauces, cheese and a sesame seed bun, the Japanese version tends to emphasize on the juicy meat patty.
Shin Kushiya

1 Harbourfront Walk
#02-120-122 VivoCity
Tel: 62758766