Back in the early 90s, Denny's was the place to go for American style food with American sized portions. I remembered that there were quite a few Denny's in Singapore but it all closed down in the late 90s, probably because of the Asia financial crisis.
Local bedsheet company Aussino is the company behind Singapore's 1st Applebee's, and I believe Aussino is trying to diversify its operation into the F&B sector.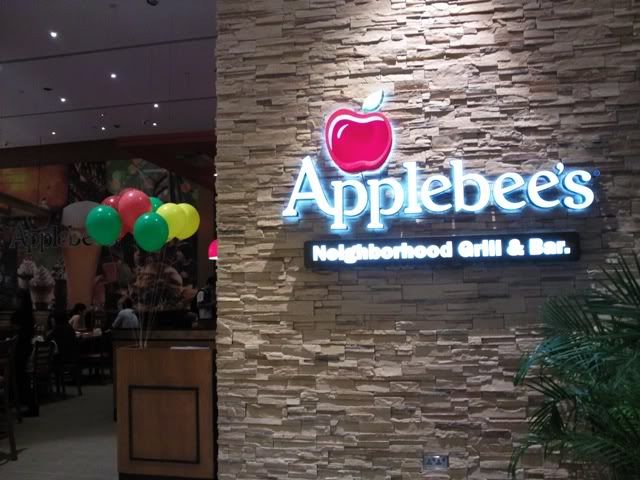 Applebee's, being touted as one of America's largest American style restaurant, made its first foray into the Singapore market in March of this year. However, it is not to be confused with Denny's as Applebee serves food which is almost identical to that of Chili's and TGI Friday with strong links to Mexican food.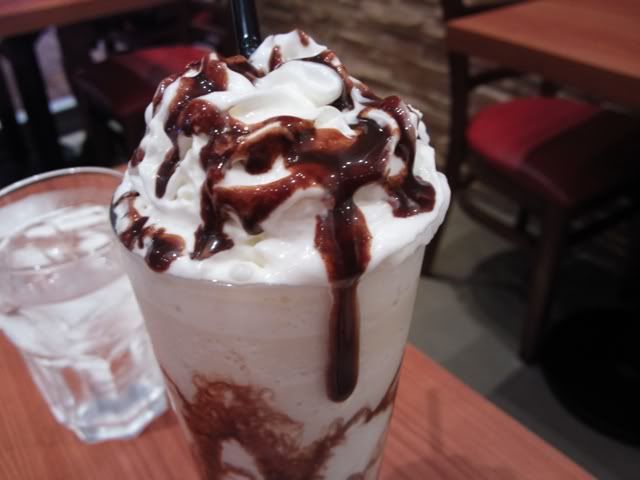 We ordered one beverage to share - the Applebee's Mud Slide - Blended with kahlua, vanilla ice-cream, chocolate syrup and whipped cream (S$14). Reminded me of a good chocolate milk shake, but with alcohol. Definitely not for the kids.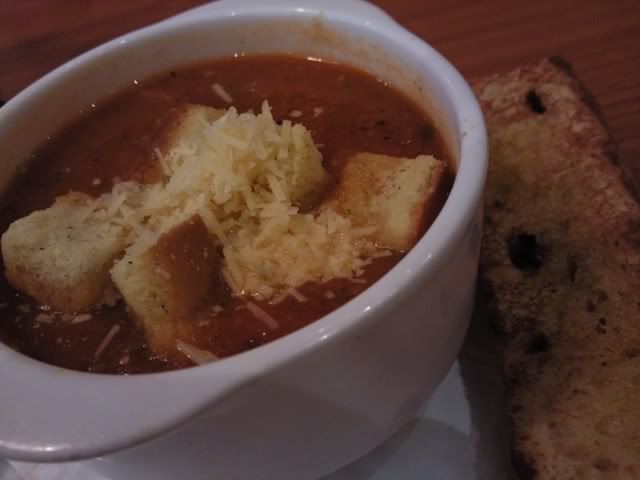 Soup of the day - A pity the soup was served lukewarm. We would have preferred it came pipping hot.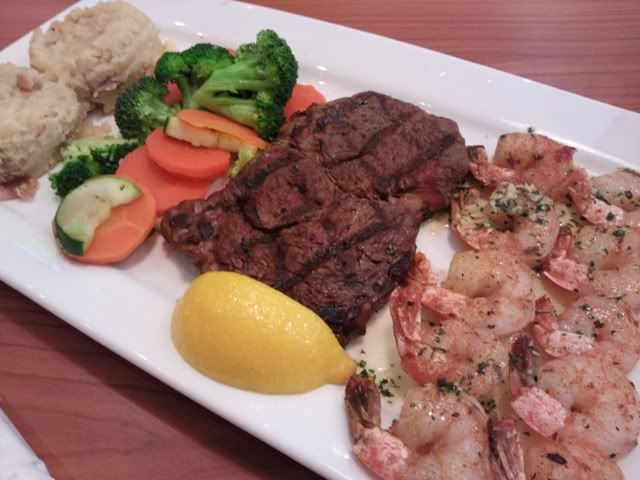 Steak and grilled shrimp combo (S$24.80) - Firs the good parts - Steak was tender, and the shrimps were fresh. Now our complaints - The steak served was not warm. Seems like it has been put aside at the kitchen counter for 5 minutes. Same for the prawns too. But I did like the mashed potatoes which was made from real potatoes.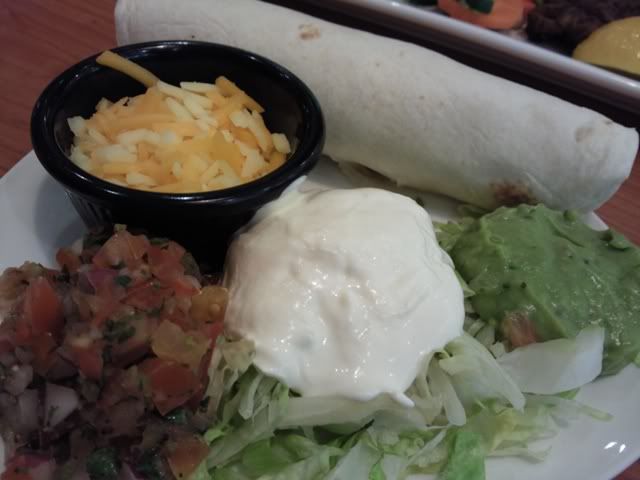 Sizzling Fajitas (S$23.80) - Orders the combination of beef and chicken, served with guacamole, sour cream, pico de gallo, caramelized onions, green peppers and jack chedder cheese. I have tried the same dish at Chili's and very much prefer Chili's version. The meat was of better quality at Chili's.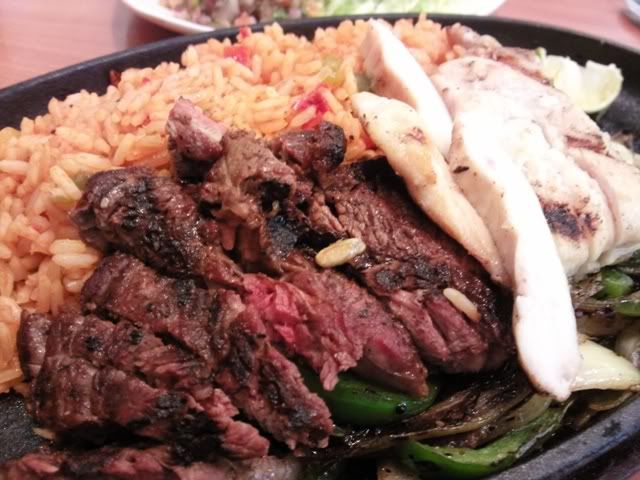 The Spanish rice had a unique taste to it, which some locals may not be used to it.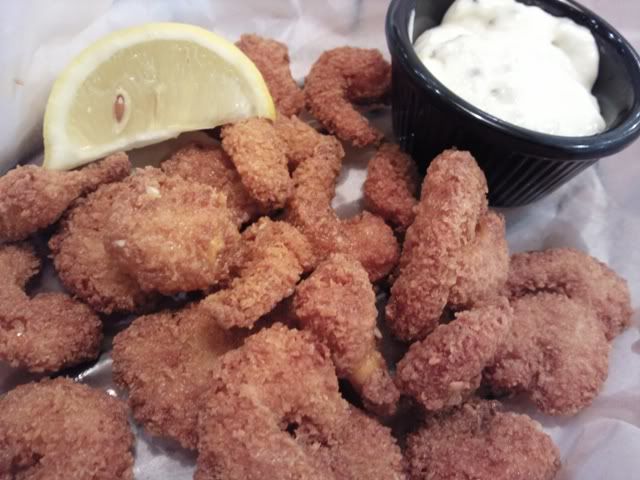 Had a Fried shrimps add-on. Compare with the grilled shrimp, I prefer the grilled version. The fried ones are a tad too dry for me.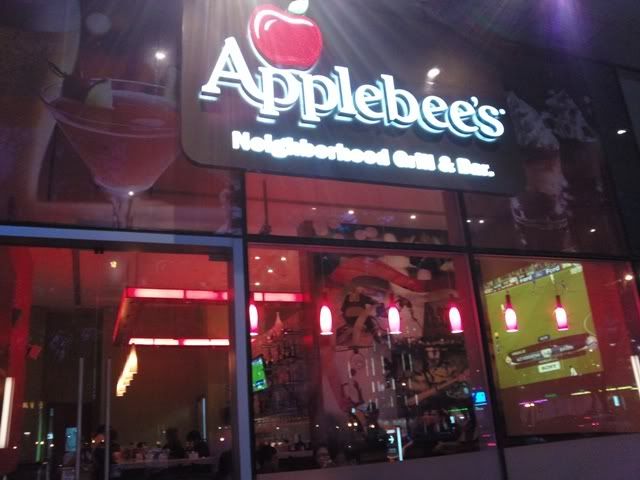 Given that we ate here 1 week after they opened, it was not fair to write off Applebee's. Therefore, we will be back again in a few week's time to verify the standards of Applebee's again.
Applebee's

111 Somerset Road
#01-11/12
TripleOne Somerset