We are back at Noble House again.
I received some private feedbacks from a few readers that some of the dishes we had cannot be found on their menu. A few of the dishes we have here are off-the-menu and sometimes, they are seasonal items.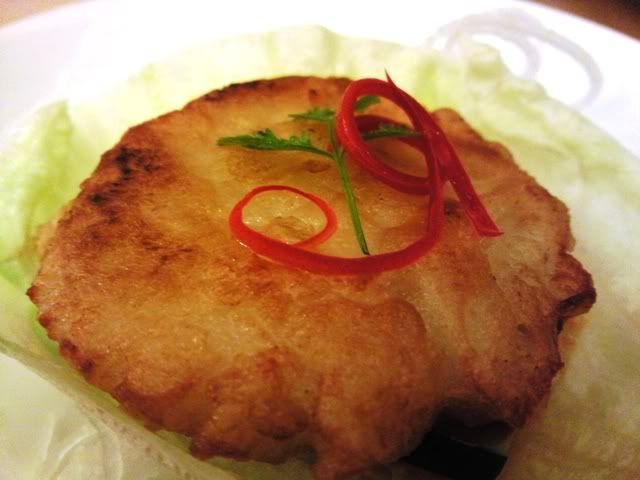 Started off our dinner with Crispy deep fried scallop with cucumber strip, crispy beancured skin and crunchy lettuce leaf. I like the texture of the crisp lettuce together with the crispy scallop.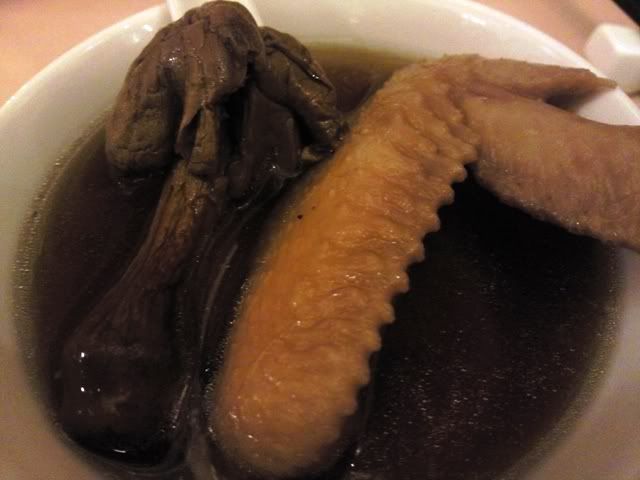 Our double boiled soup of the day. Very nutritious chicken and fungus soup.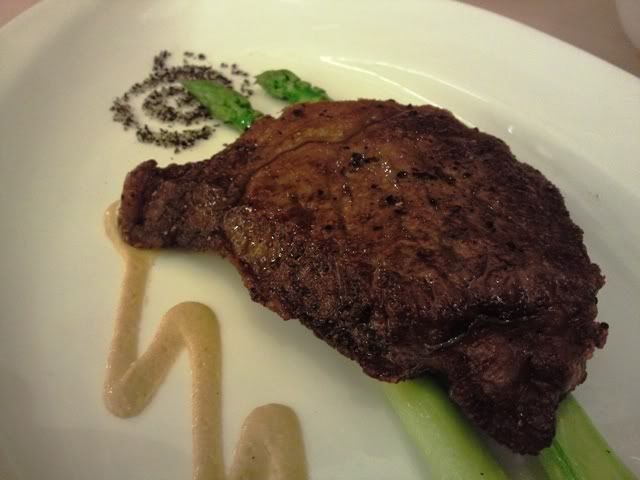 The Grilled Australian Grade 9 Wagyu Beef (S$38 per person) was tender and juicy.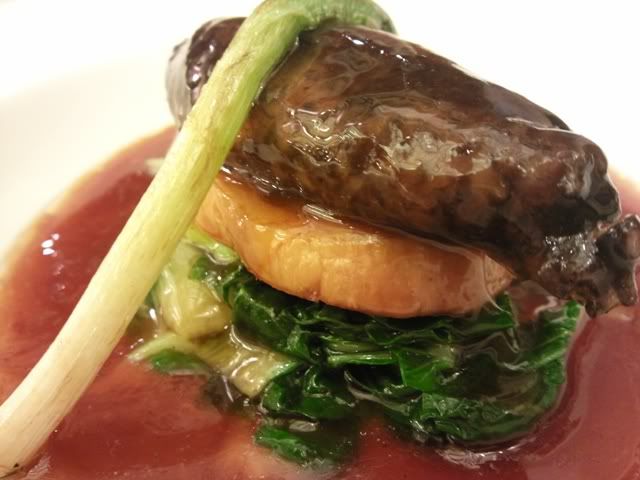 Spotted this Braised Sea Banana with Minced Shrimp Roe and Spring Onion Sauce (S$16.80 per person) on the seasonal Chef Recommendation menu. Sea Banana belongs to the same family as Sea Asparagus.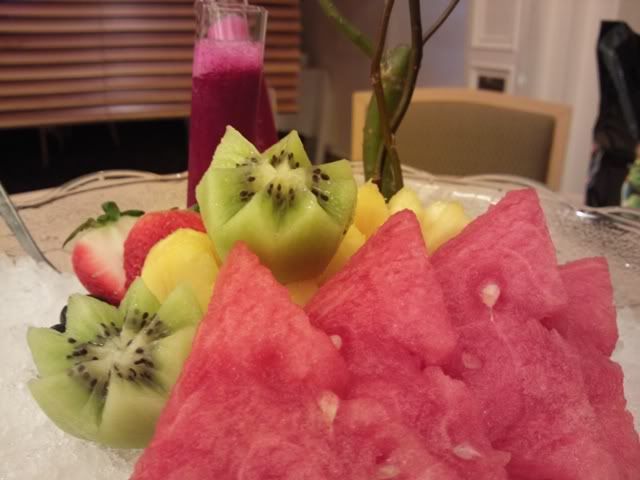 We ended our dinner with sliced fruits and fresh fruit juice.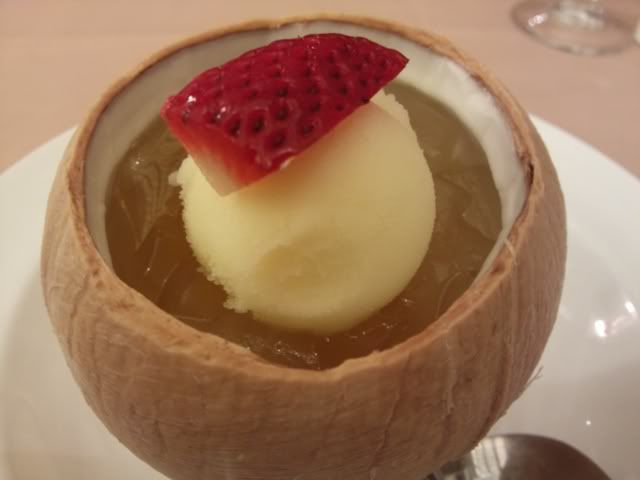 And also a refreshing dessert of coconut ice-cream with aloe vera and jelly.
Noble House
5 Shenton Way
#06-13
UIC Building