Few buffet restaurants in Singapore can boast of a long history like that of the Bar & Billard Room in Raffles Hotel. The room together with the hotel, was build in 1887.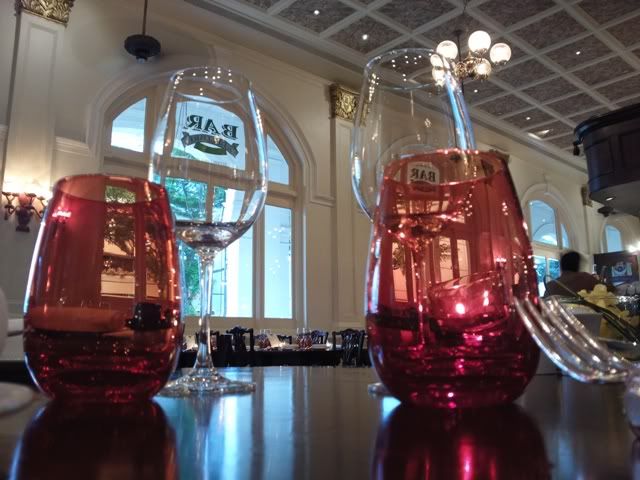 One of the most famous tales was that Singapore's last tiger was shot dead inside the Bar & Billard Room in 1902 .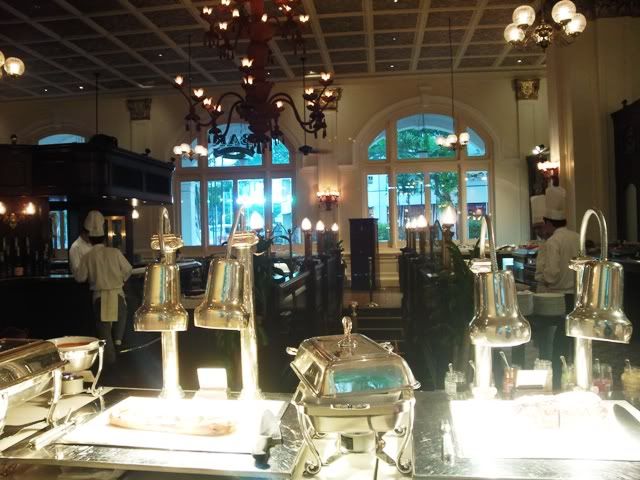 This is our 2nd time to Bar & Billard Room for their buffet dinner. We were there 10 minutes before the buffet started. And they were strict with the timing as the restaurant only opened their doors at 6:30pm sharp.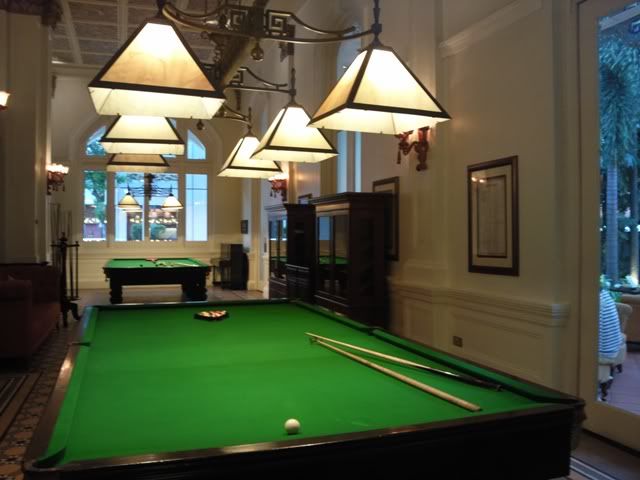 This small room used to be the dessert, appetizer and BBQ room, but everything has now been moved to the main restaurant area.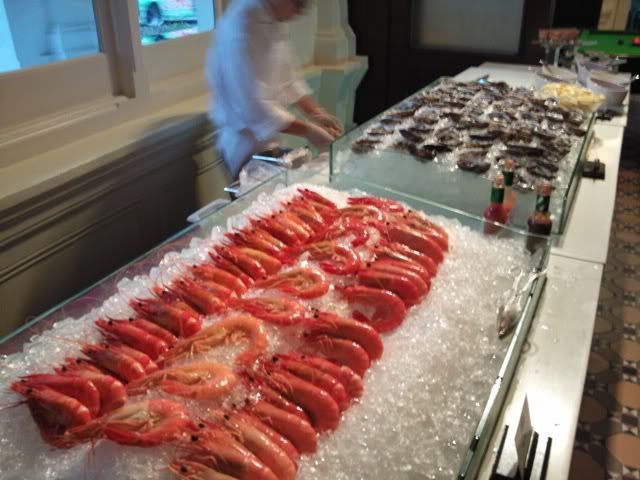 The chilled prawns here are sweet and crunchy. Oysters had a little fishy taste to it. I think I must have ate 10 jumbo chilled prawns.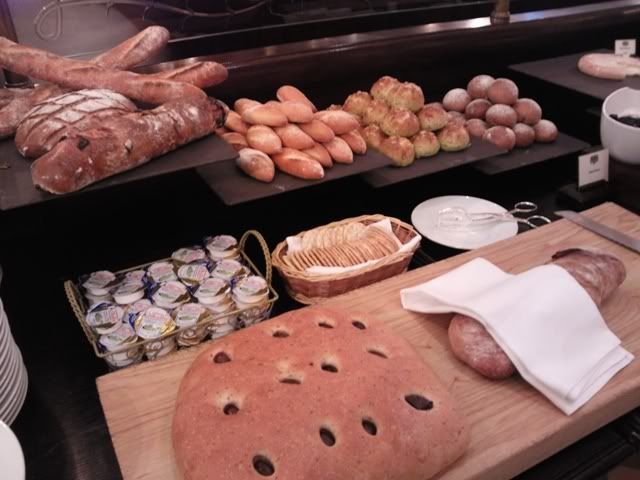 The bread and butter station is usually the least patronise station in all buffets. Especially in Singapore.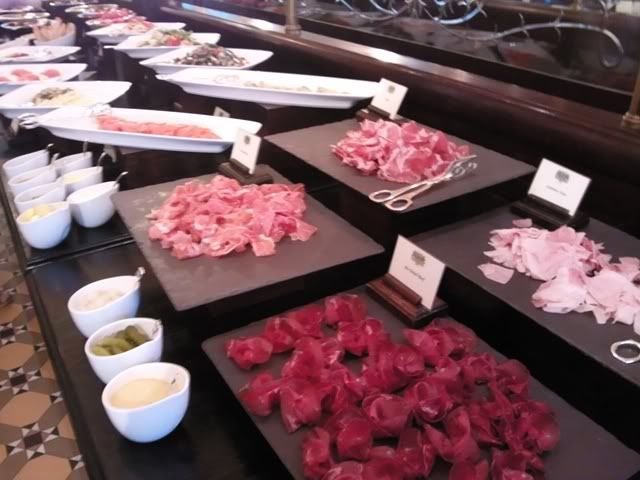 Lot's of hams at the appetizer station.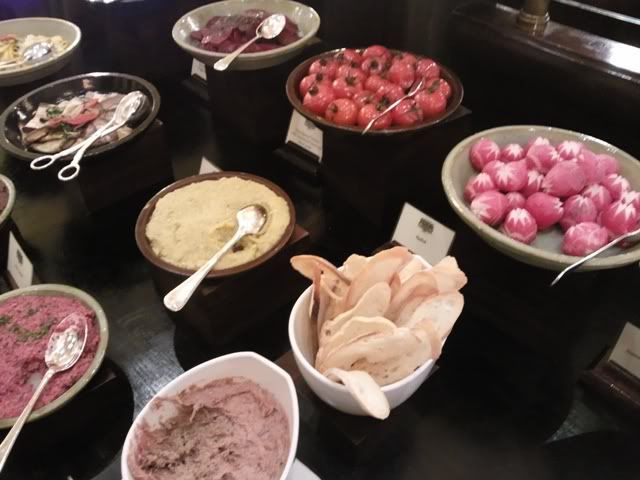 Various preserved veges and spreads for crackers and bread.
The pasta station was quite good, especially the cream pasta. But remember to remind the chef that you want a small serving, not the normal size pasta.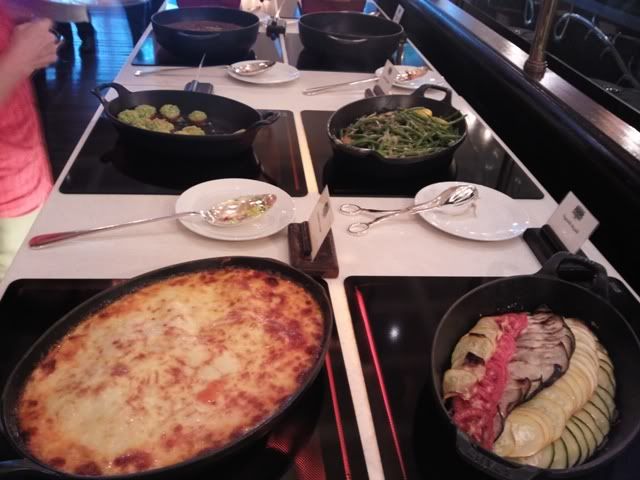 The mains station. Nothing here is deep fried, all are either baked or stewed items. My favourite is the cod fish dish.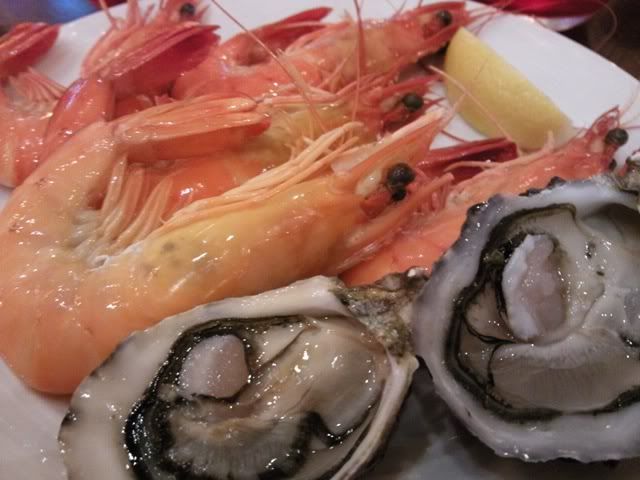 My chilled seafood.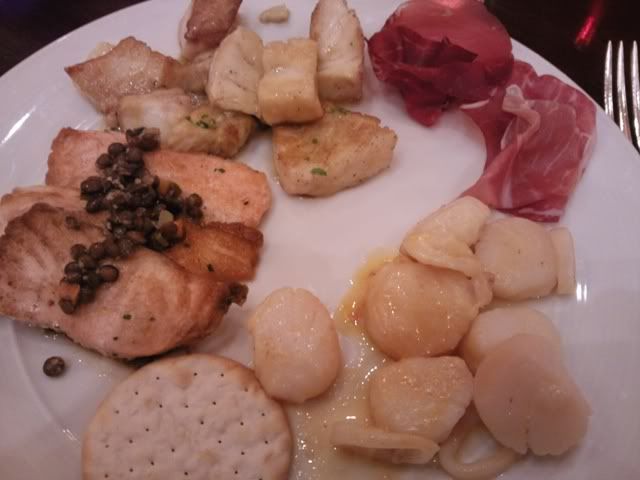 Salmon, cod fish, scallops, ham etc...
Fruits to help digestion.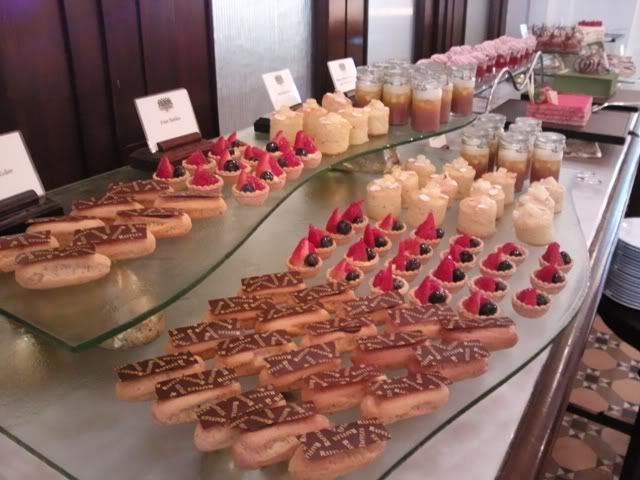 Lot's of pretty dessert items to choose from.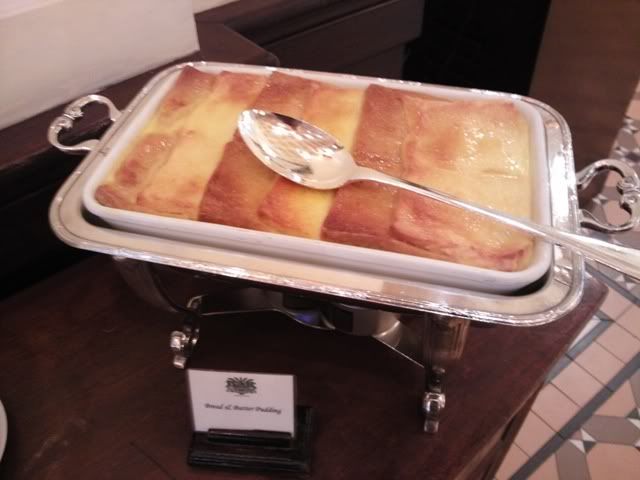 My all time favourite - Bread & Butter pudding. Please save your stomach for this!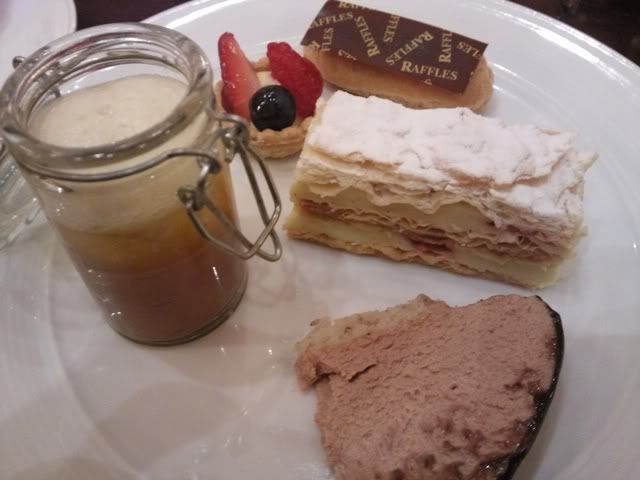 My dessert platter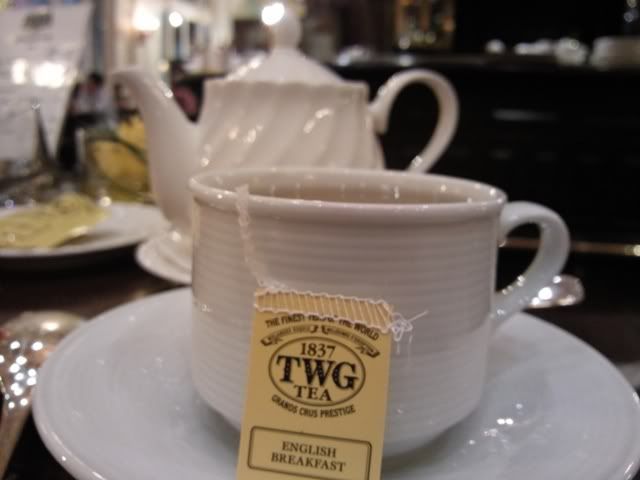 Ended the emal with complimentary TWG tea or coffee.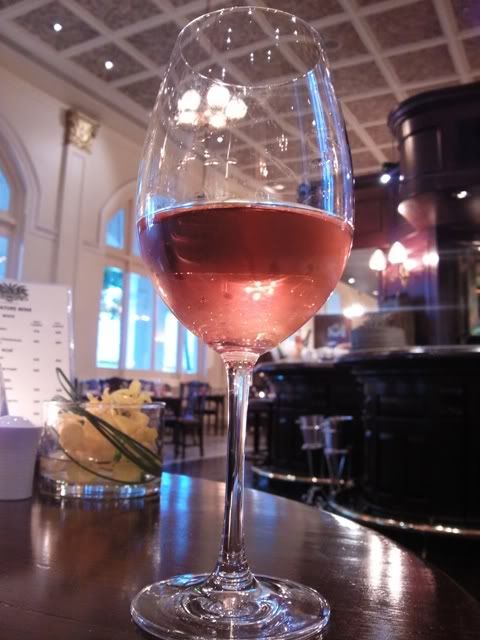 In addition, ordered a glass of Zinfandel Rose from the wine menu (not included in the buffet).
The Bar & Billiard Room
1 Beach Road
Raffles Hotel