It's hard to believe, but the Ritz Carlton has been opened in Singapore for almost 14 years since 1996. And the hotel's Summer Pavilion has been dishing out Cantonese favourites for many years.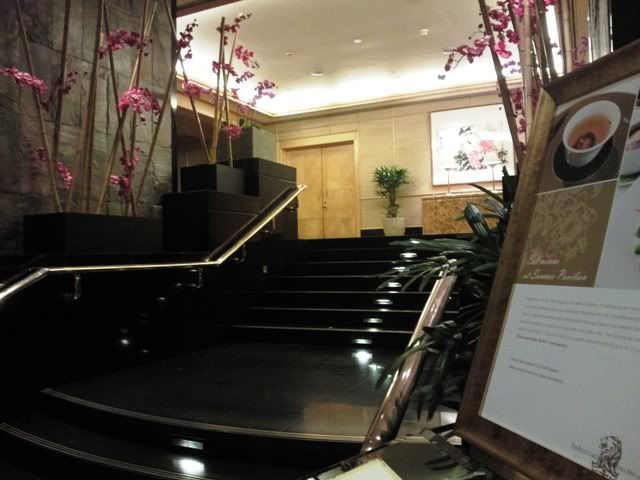 Chef Fok Kai Yee has been helming the kitchen for quite a few years at Summer Pavilion. The food quality here is pretty consistent. Strangely, Summer Pavilion has seldom been recommended as one of the best Cantonese restaurant in Singapore.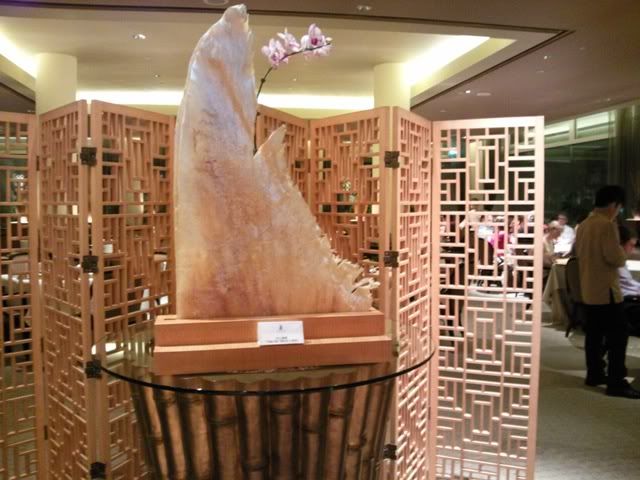 At the doorway of the restaurant, you will be greeted by this gigantic 天九翅 sharks fins. 天九翅 is the highest grade of sharks fins among chefs. Of course, I doubt this piece will be used for cooking. Most likely it is just for decoration.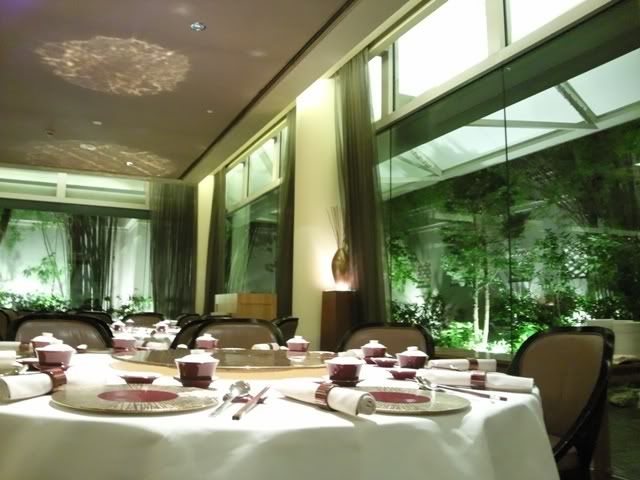 The restaurant is pretty much empty, except for a few diners. Business must be slow here in the evenings.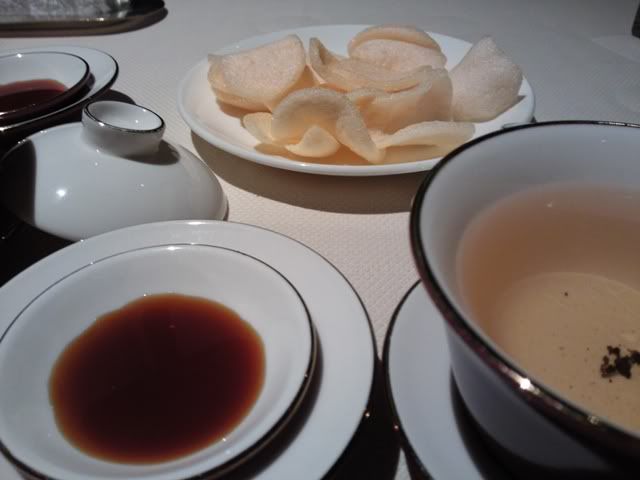 Appetizer was a plate of keropok. Nothing out of the ordinary, tasted like what you get from a packet.
The china has recently been changed from Narumi to another brand which is glitters.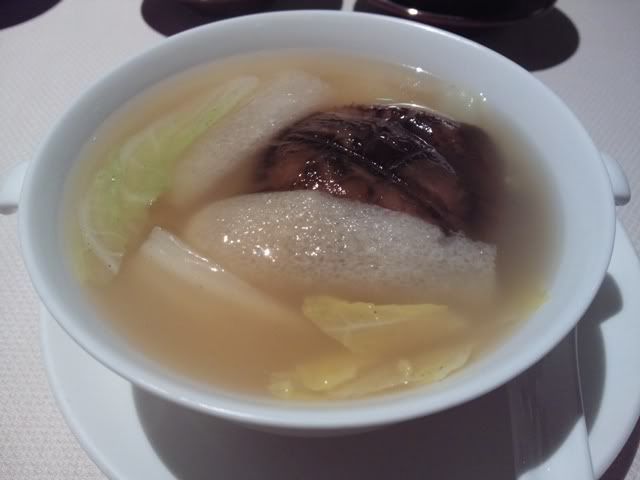 Our special double boiled soup. Soup was nourishing and clear.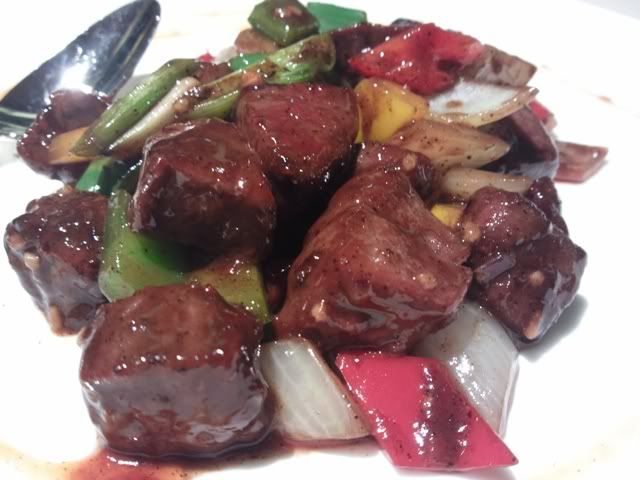 Pan Fried Beef Cubes with black pepper sauce. The beef was tender and not overly cooked. The chef managed to execute quite a good version of the popular sauteed beef dish for us.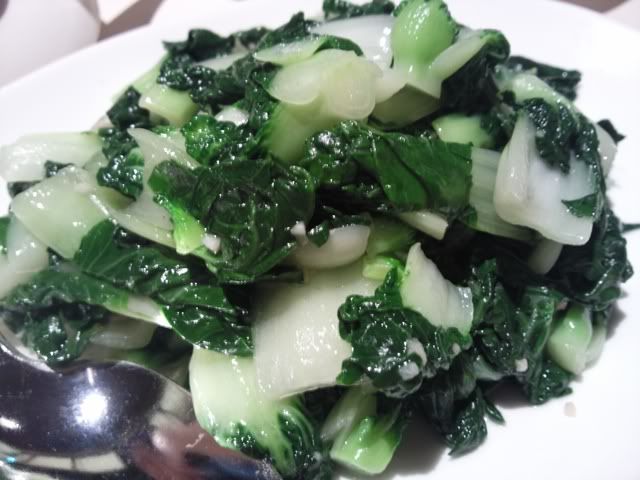 Stir Fried Nai Bai Cai vegetable with garlic. Simple vegetable dish with the fragrance of fried garlic.
Mayo prawns with fruit salad. The prawns were huge and crunchy, but the chef was perhaps too liberal with the mayo sauce. We felt that there was too much mayo in this dish.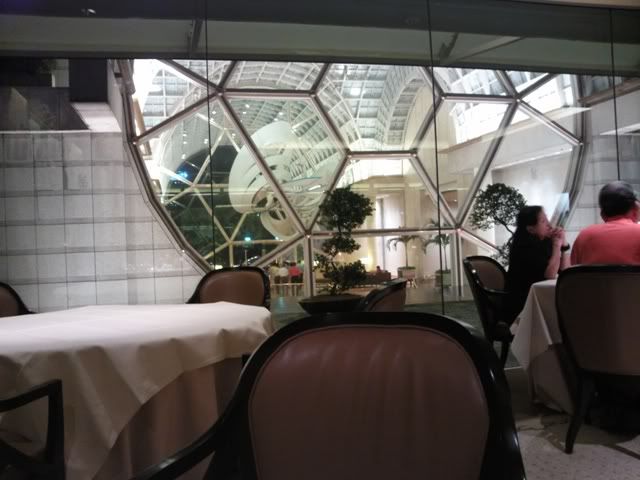 Overall, some hits and misses from Summer Pavilion. However, top marks for service and the ambience.
Summer Pavilion
7 Raffles Avenue
3/F
Ritz-Carlton Millenia