Comfort food to most Taiwanese (and most Chinese) is a bowl of pipping hot porridge with some savoury side dishes.
And porridge cooked by the Chinese comes in many form. While we are more familiar with the sticky Cantonese porridge "chok" and the Teochew porridge (which is usually cooked rice boiled in fish stock), I prefer the Taiwanese sweet potato version which is in between that of Cantonese and Teochew. The rice grains are cooked till soft, yet they still retain their shape and texture.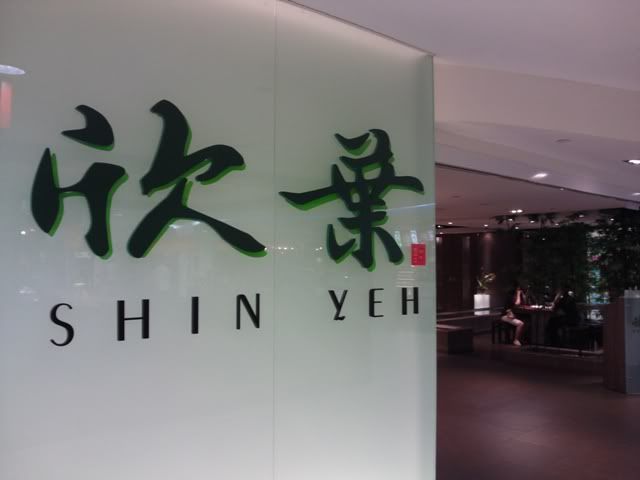 Shin Yeh has been in Singapore for more than 1 year, and its success in Singapore lies in the fact that most of the dishes here are similar to Hokkien delicacies we are so used to have in Singapore.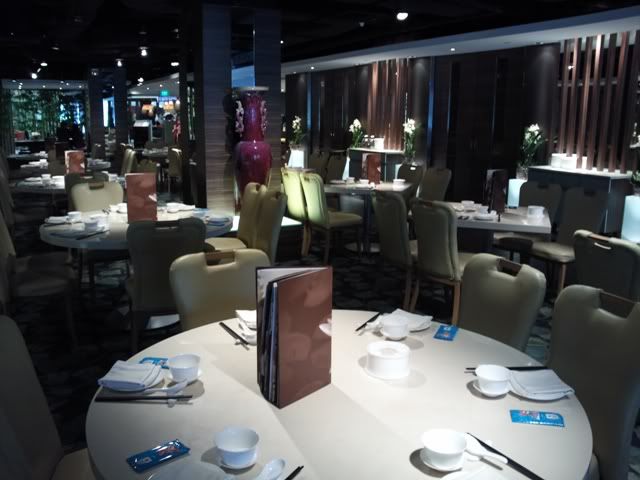 Decor is typical of a Chinese restaurant, but none of the bright red colour deco.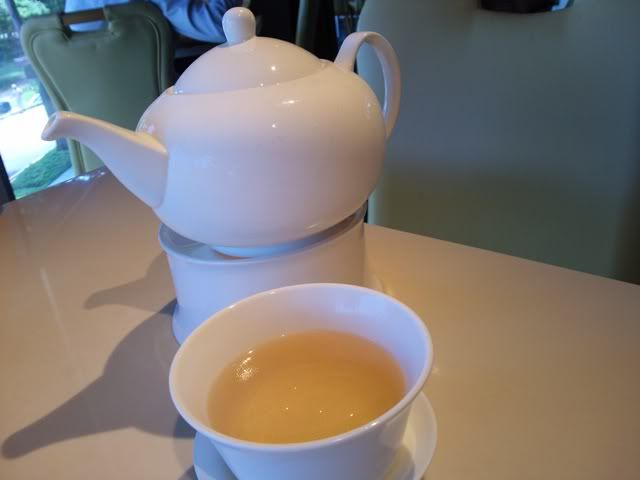 A pot of tea to warm the stomach before our feasting begins. The pot is warmed above a tea light.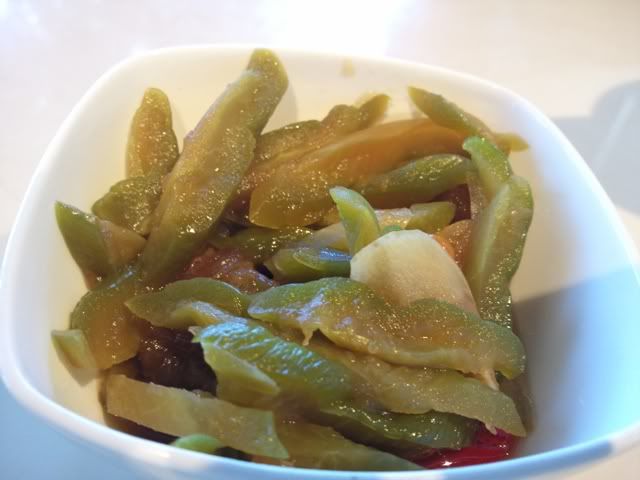 I don't like bitter gourd. But here, they made the bitter gourd appetizer less bitter. Slices of the vegetable is marinated in the exact same sauce as that of the Szechuan preserved vegetables. So while you taste the salty and sweet flavours, the bitterness of the bitter gourd still remains. Still, I don't like bitter gourd.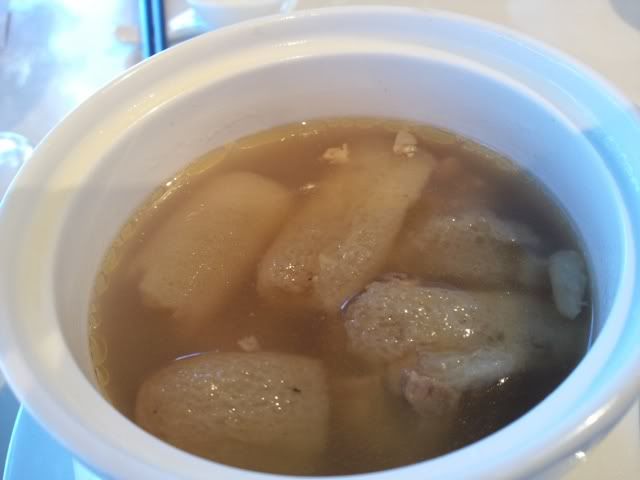 A bowl of Double boiled chicken and Bamboo Pith soup. The bamboo pith still retains its sponge like shape, yet it is tender and absorbs the flavours of the chicken stock.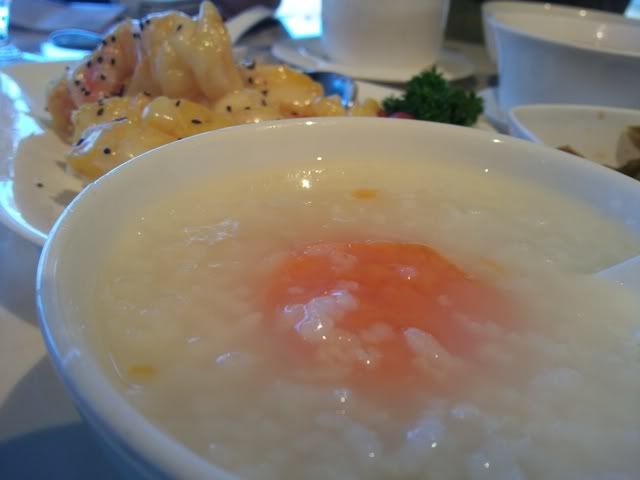 The "star" of all Taiwanese porridge is the Sweet Potato porridge. The rice here is not Thai rice, but Taiwanese rice which is alost similar to that of Japanese pearl rice.
Crispy salad prawns with pineapple - I think I ordered a wrong dish to go with porridge. Salad cream and porridge just don't go well together. But credits must be given for this well executed dish. PRawns was crunchy adn crispy, and I like the creamy salad sauce with the pineapples.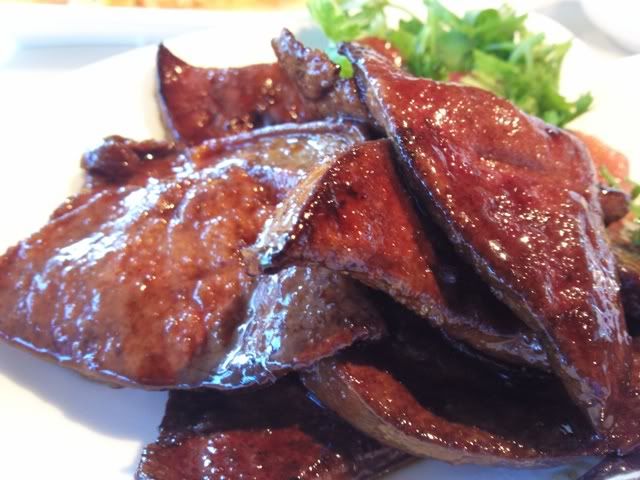 It's a sin not to order the famous Pan-fried Pig's liver with Coriander when you come to Shin Yeh. I don't like to eat pig's liver, yet the version here is very tasty and I like the thin layer of caramel over the liver slices. Yum yum.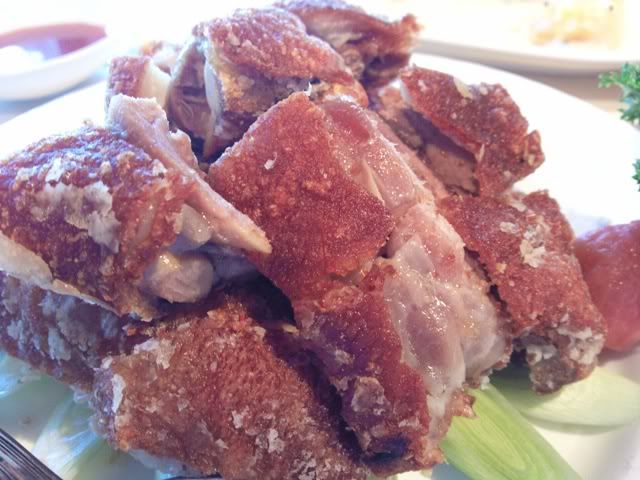 Now the Crispy Deep Fried Pork Knuckle is something you want to accompany your porridge. Crispy on the outside (even more crispy then Roast Pork) and tender but also oily in the inside, this deep fried dish is just the excellent dish to go with porridge.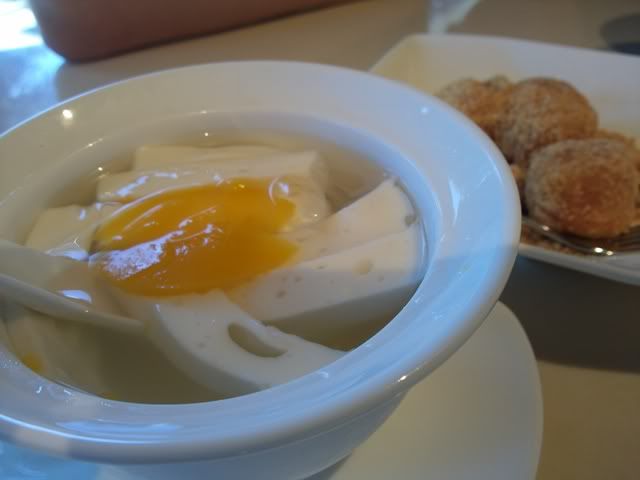 Ended the emal with their famous "hand-beat" tofu dessert. Frankly speaking, I really don't see any difference with being "hand-beaten" or made in a machine soya beancurd.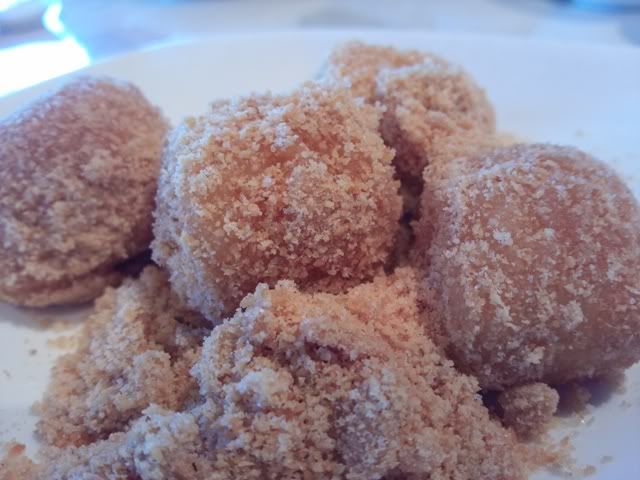 And complimentary Taiwanese Muah Chee for all diners with finely grated peanuts.
Shin Yeh
177 River Valley Road
Liang Court Shopping Center, #02-19
Singapore 179030