A long time ago when I heard of this place called One Ninety, I thought it was a new budget shop or eatery where everything, well is S$1.90!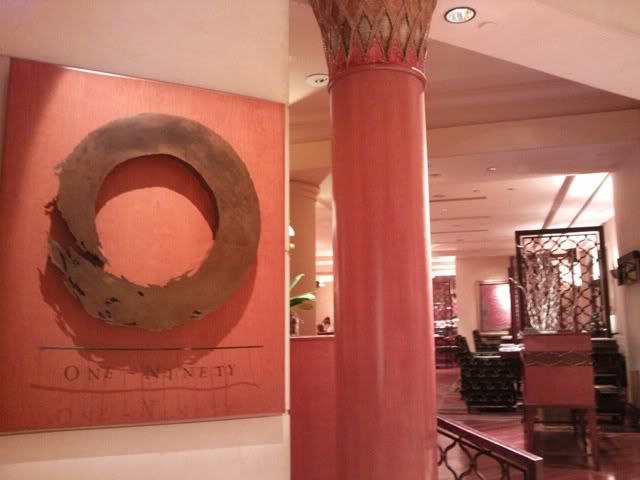 Well, it's not. The reason is that the Four Seasons Hotel is situated at 190 (One Ninety) Orchard Road, and has faithfully served burgers, western cuisines and the ever popular weekend High Tea buffet for years.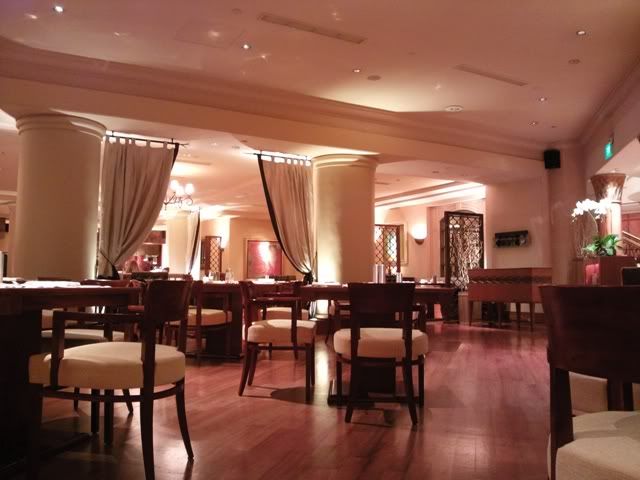 It's quiet on a Saturday night. Actually late night because we were there around 8:30pm, well pass the official dinner time.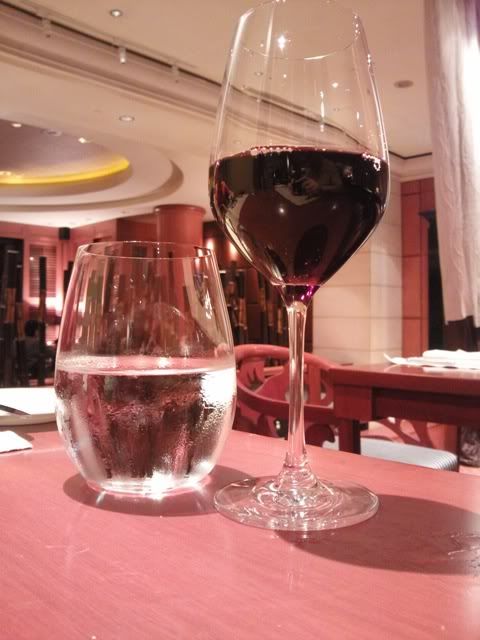 Before dinner, ordered a glass of G. Vignamaggio ($26 per glass) .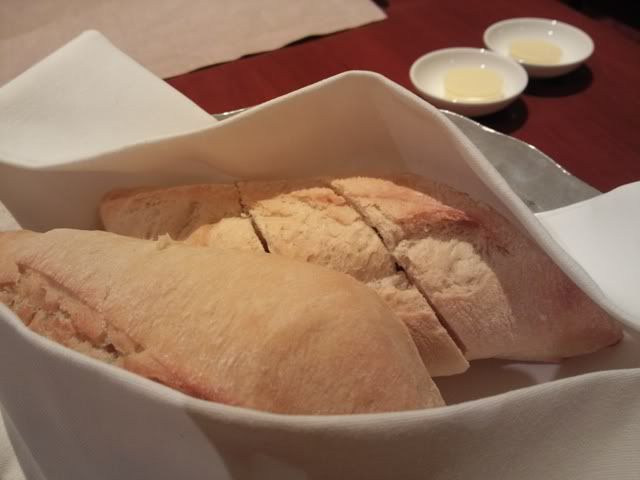 Bread was served almost immediately. The bread was warm and crispy, with creamy butter by the side.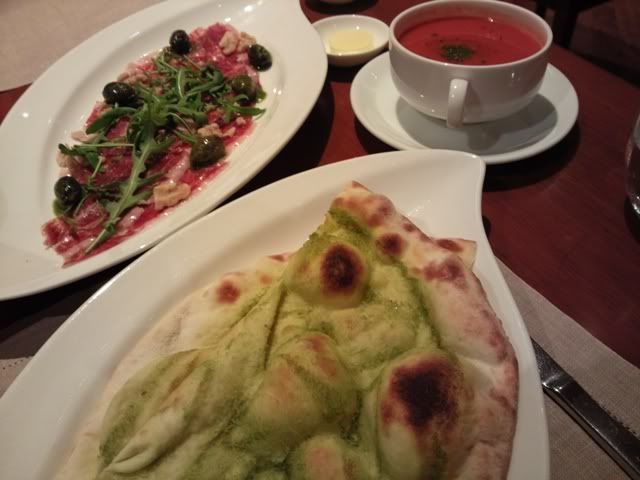 Pata Negra Ham Bollota, Marinated Taggaische Olives and Fresh-Baked Herbs Pizza Bread (S$32) . Even though the ham was the main focus, but I really like the pizza bread. The bread, which had the texture of a freshly baked naan, was seasoned with some green herbs. Crispy on the outside yet chewy in the inside.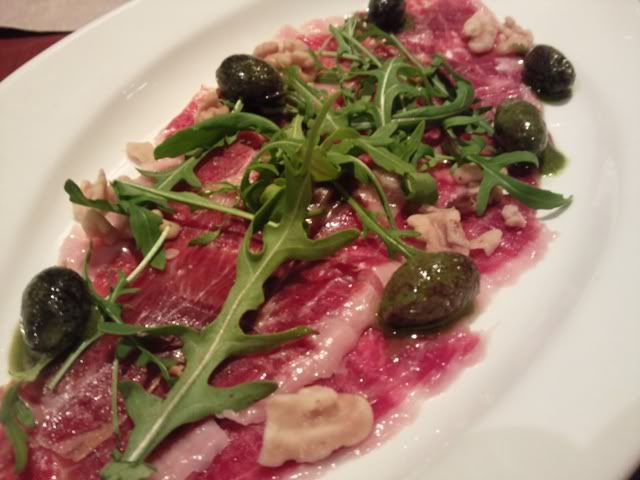 The Pata Negra Ham Bollota was carefully sliced into bite sized with topped with olives and nuts. Suppose to go with the bread, but it was good to eat it on its own.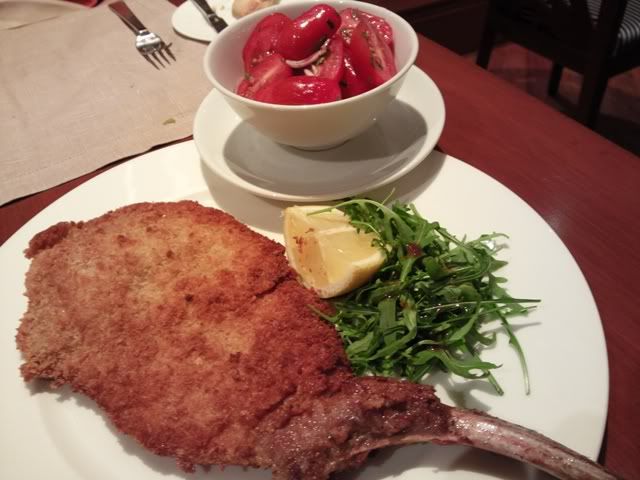 Mains were the giant Kurobuta Pork Chop, Milanese-Style, San Marzano Tomato and Shallot Salad (S$39) . The pork chop was slightly too dry for my liking. And a bit oily too. You can still see the oil on the pork chop. As it was done Milanese style, there is this crunchy crumbs all over the pork which has been flattened.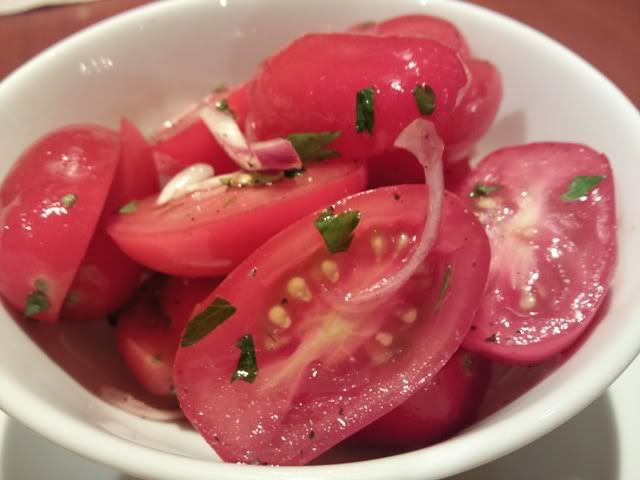 A very appetizing looking San Marzano Tomato, which came with the pork chop.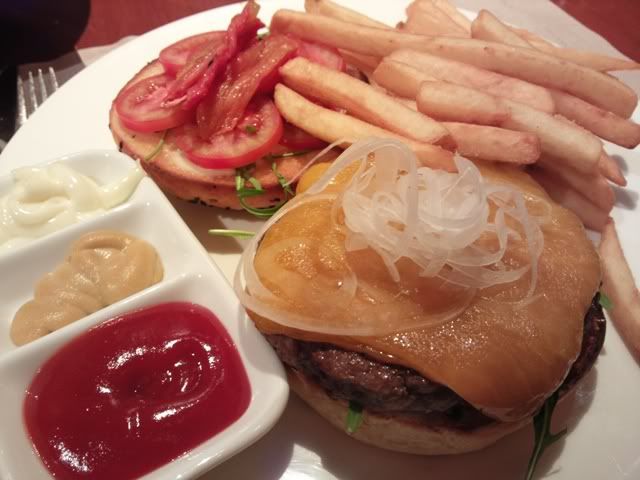 The Wagyu Burger, Applewood Confit Tomatoes, Horseradish Mayonnaise and French Fries (S$39) fared much better. As mentioned, this is a place for burgers and sandwiches. The beef was juicy.
Overall, no surprises here in terms of food. Really quiet on a Saturday evening, so if you are in the Orchard area, do pop by to have a quiet meal here. Away from the maddening crowd.
One Ninety
190 Orchard Boulevard
GF Ground Floor
Four Seasons Hotel