5...4...3...2...1... Happy New Year! The place to countdown to the New Year in Singapore this year is definitely Marina Bay Sands. It's where the biggest fireworks party is held year after year.
The whole Marina Bay Sands is full of people waiting to catch the 12 midnight fireworks, and it's really difficult to find a place to sit down for the night before the fireworks. Fortunately, we found some seats at the hotel's lounge over at the Marina Bay Sands hotel.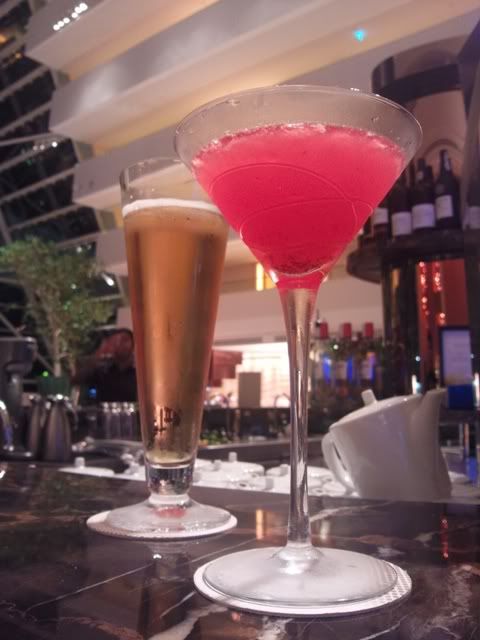 To usher in the New Year, we had a Crown Jewel (S$18) which was an exclusive cocktail creation by Marina Bay Sands. Plus Singapore's very own Tiger Beer (S$14).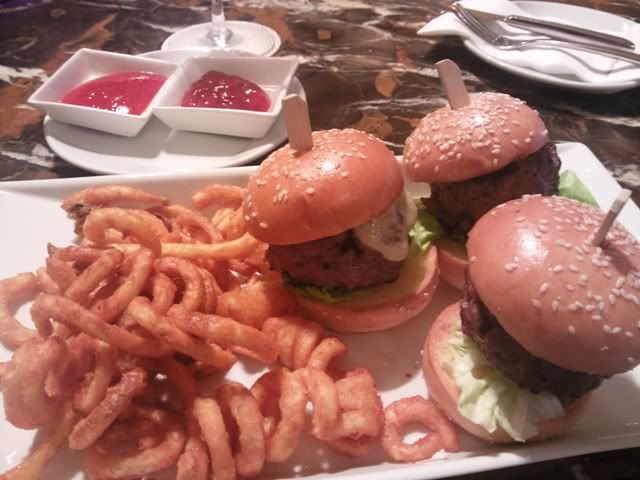 We had a threesome... a Sliders Threesome (S$27). The minced beef patties were done medium as we had requested. It's juicy and tasty. Buns were crisp and buttered, with juicy lettuce, mayo and a small slice of cheese. They were really good to go with beer. The curly fries were not as crunchy as I had hope for.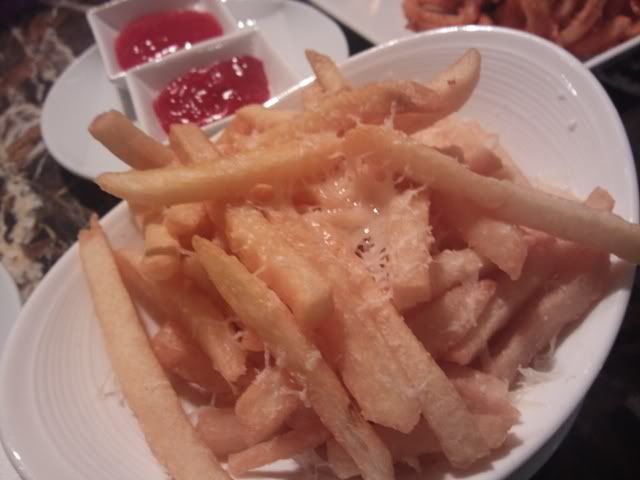 Top marks for their Gourmet Fries (S$10) which came with baked parmesan cheese and sprinkled with truffle oil. The truffle oil really added a luxurious dimension to this otherwise pretty ordinary bowl of french fries. Another winner to go with beer.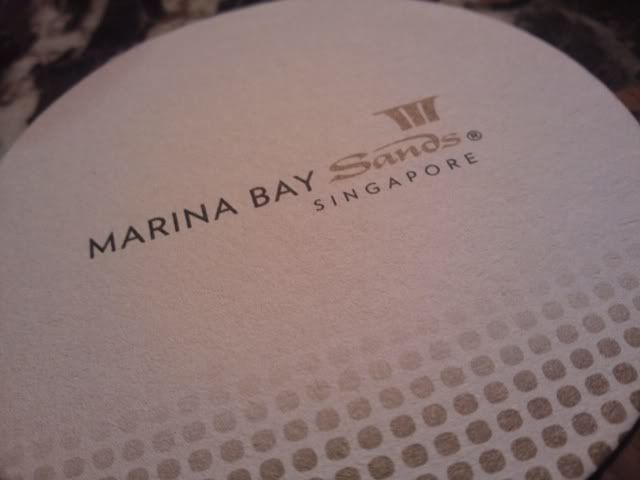 Although this bar, resembles other bar and lounge in all hotel lobbies, but the finger food is pretty good. Next time when you are at Marina Bay Sands, and is looking for a place to take a break and have some finger food, why not come visit the hotel's lounge at the lobby level?
Rise Lounge

10 Bayfront Avenue Tower 2,
Lobby Level
Marina Bay Sands Hotel