Move over, Pasta de Waraku and other Japanese pasta shops in Singapore!
Because one of the most popular and best tasting Japanese pasta direct from Japan has opened its first ever shop here in downtown Singapore - Youmenya Goemon.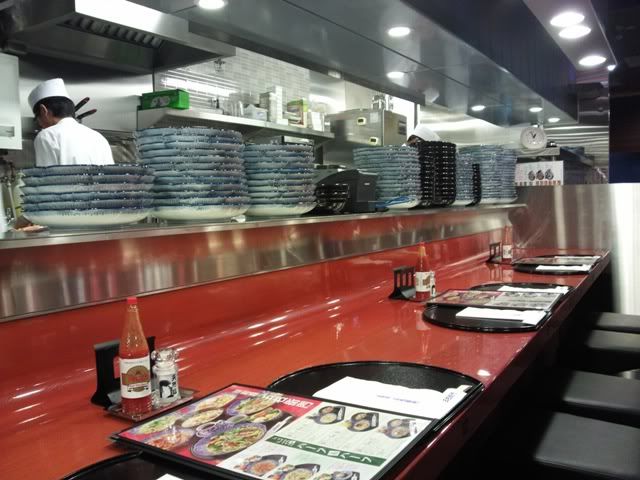 Ordered the Large Set (S$20) which comes with one Large portion of any pasta on the menu, salad from the Salad Bar (each diner is allowed only 1 bowl of salad from the salad bar), a soft drink and a miso soup. Also ordered the Dessert Set (S$20) which includes one Regular portion of any pasta, salad from Salad Bar, soft drink (upgrade to Kirin Beer for S$3 more), miso soup and a dessert from the menu.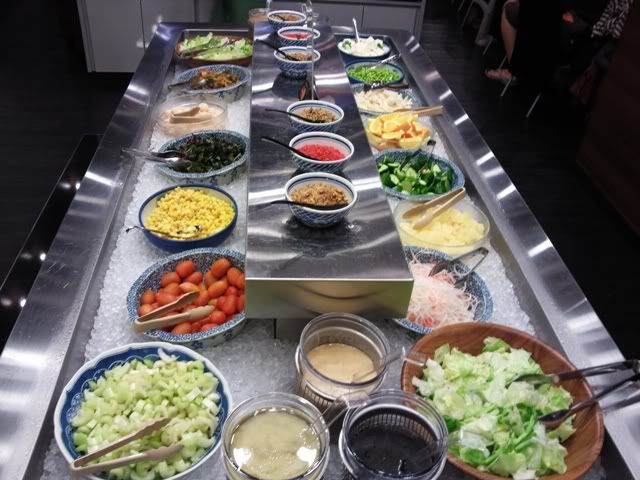 It's a small selection at the salad bar, but everything is fresh here. As mentioned, each diner is only allowed 1 serving of salad from the salad bar. I recommend taking more of the chilled peppers which is tossed in Japanese salad sauce. And also some of their really sweet pineapples (which is good for the taste buds after eating the creamy pasta) and soft white tofu. Sprinkle with lot's of sesame seeds.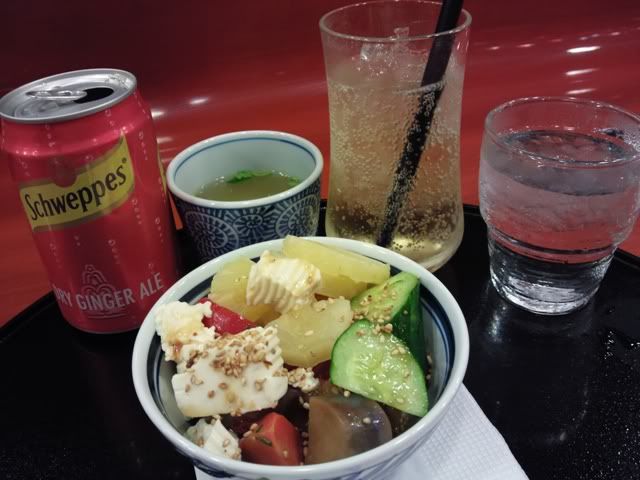 Selected Dry Ginger Ale to go with my set. They were really generous with the liquids - soft drink, miso soup and iced water were all served at once.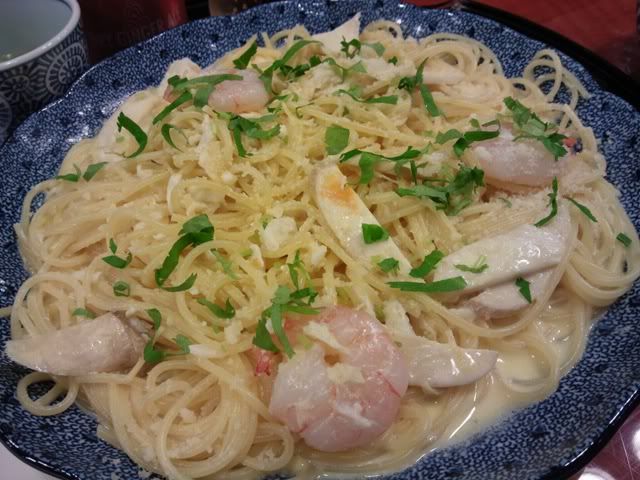 My order of the Crab, Shrimp & Scallop Pasta in Hokkaido Cream Sauce (Large serving). I saw them putting the Elle & Vire butter from France inside their freezer, so most likely they are using this high quality butter in all their cookings. This explains the really fragrant buttery smell in their cream pasta. Prawns were crunchy and they were really generous with the crab meat. Initially, I regretted ordering the large portion because it is too big. But, I finished the WHOLE plate because it was really tasty. This could very well be one of my favourite cream pasta for 2011!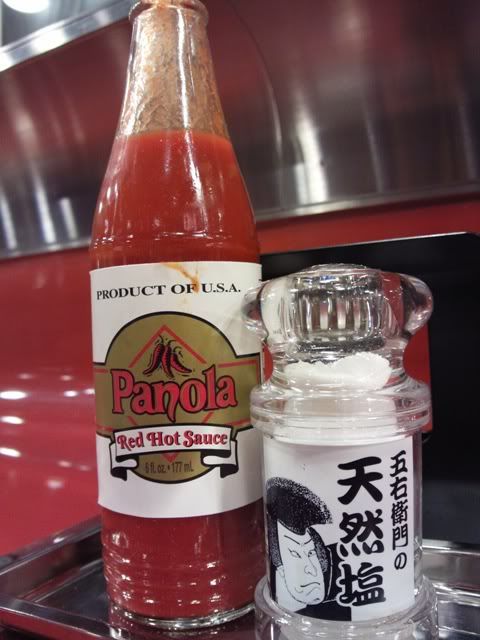 Didn't put any of their Panola Red Hot Sauce, but was told that the sauce wasn't as spicy as it looks.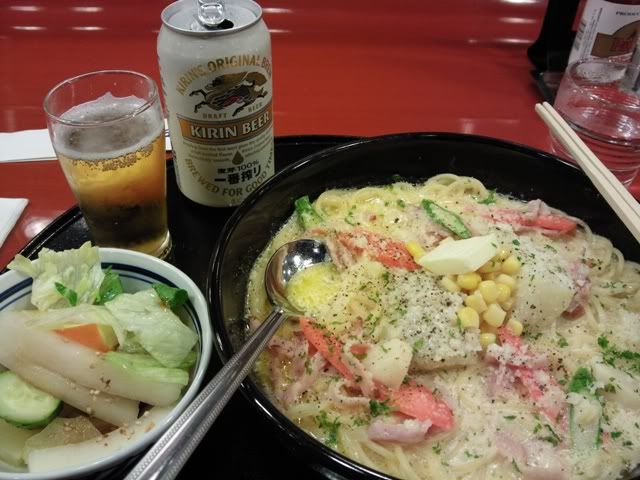 Hokkaido Potato, Scallop, Corn and Bacon Cream Soup Pasta (Regular) - The soup from the soup pasta variety was a watery cream soup. Full of bacon, potato chunks, scallop. The regular portion is really hearty and would satisfy even the biggest eater. Very sweet and flavourful. Soup a bit salty though. It's quite a challenge to eat pasta with chopsticks as the pasta will be swirling all over and splashing the cream or soup sauce all over the place. Good luck for those who are wearing black or coloured tops.
Forgot what the name of this dessert, but it had Green Tea mochi, Vanilla ice-cream and a cookie. Find it quite ordinary.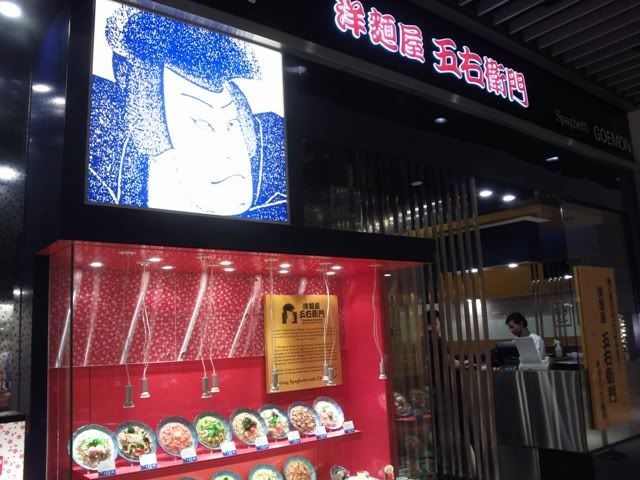 We have found our favourite Japanese pasta shop in Singapore - Youmenya Goemon. I will definitely be visiting this shop very often to taste its other pasta creation!
Youmenya Goemon
8A Marina Boulevard
#B2-03
Marina Bay Link Mall