Those who have been to Japan would have seen (or even tasted) these colourful steamed rice at food streets. They are actually short grained Japanese rice and come mixed with colourful ingredients, the most common being Japanese red beans.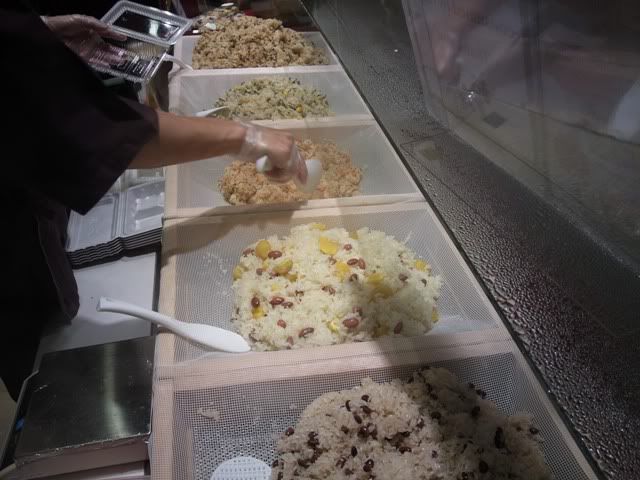 Last month, Yonehachi which has 150 outlets in Japan, opened its 1st branch in Singapore inside Singapore's Takashimaya B2 food section. When we were there on a busy Sunday afternoon, the small eatery was flowing with customers. Many shoppers were attracted by the colourful rice being steamed on the spot.
Diners have a choice of 5 different steamed rice - Red Bean which is the most popular of all, salmon flakes, chestnuts, , seaweed and vegetables (called sansai in Japanese). First, you go to the counter to select your rice, then inform the cashier whether you want to "upgrade" it to a full meal which comes with some meat and seafood plus side dishes. Then, the service staff will usher you to a table and wait for your food to be prepared.
According to a review, the premium Japanese rice are from northern Japan such as Iwate, Fukushima and Akita.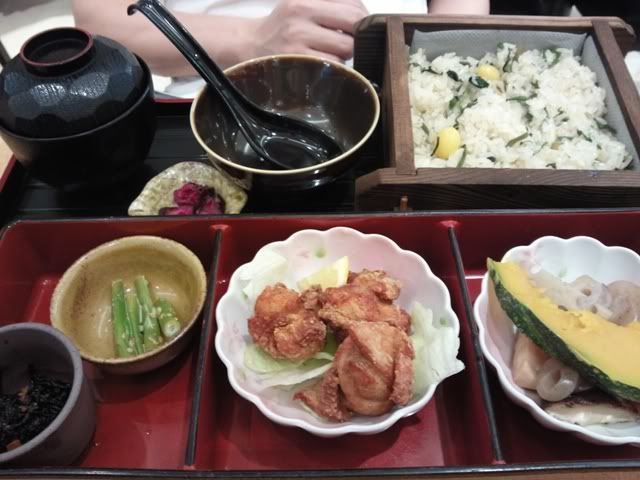 We ordered 2 sets. The first was the Fried Chicken Shokado Set Meal with Sansai Okowa (S$12.80). The chicken was crisp, but I was hoping they could be more generous with the chicken chunks.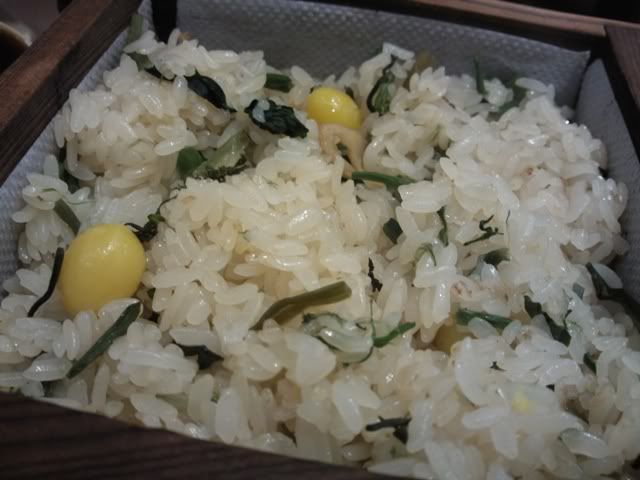 The Sansai Okowa had beautiful ginko nuts steamed together with the rice. It tasted light and almost greaseless.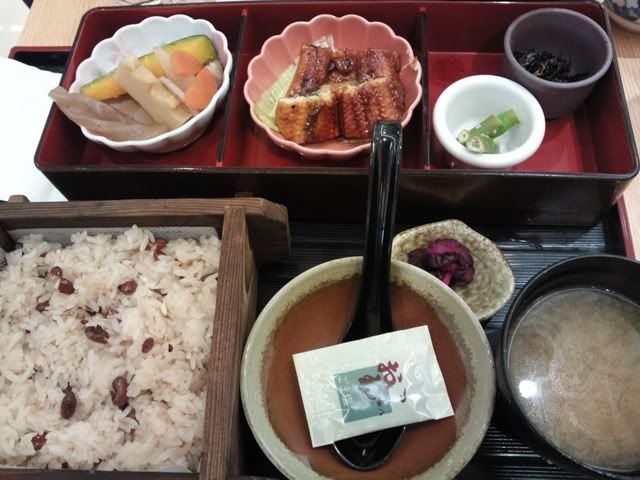 The other set we had was the Unagi Shokado Set Meal with Red Bean Okowa (S$12.80). The unagi was so-so.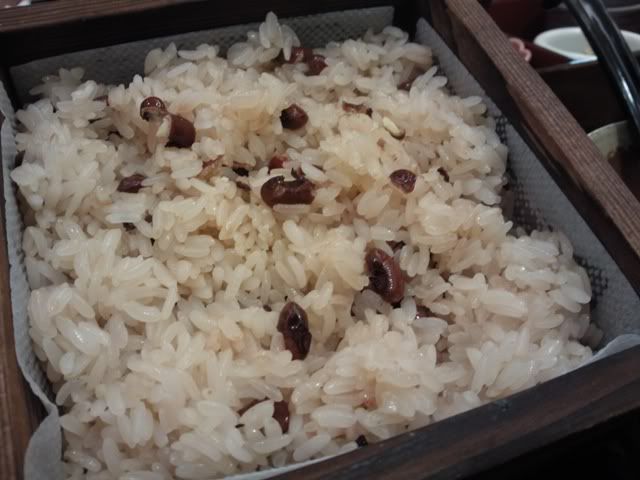 I like the Red Bean Okowa. The red beans were really soft and sweet.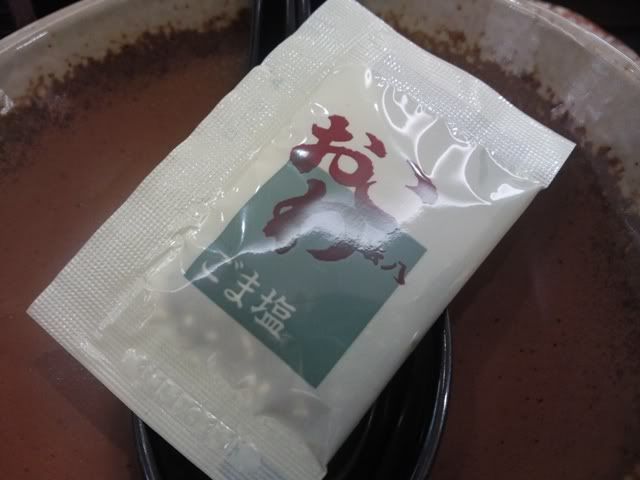 A small packet of this sesame seeds + salt was supplied with the red beans rice to add some flavour in case it is not salty or fragrant enough.
One word to sum up the after taste: Very healthy (without the fried chicken and unagi). If you are looking for a light and guilt free meal, this will be a good choice.
Yonehachi
391 Orchard Road
#B204-1/2
Takashimaya Department Store