We came to Bistro Soori because we heard that Jimmy Chok is the chef here, but when we arrived, we were told that Chef Chok has already left the restaurant. Quite disappointed, but still we decided to try out the dishes served by their new chef Ashton Hall from Bali.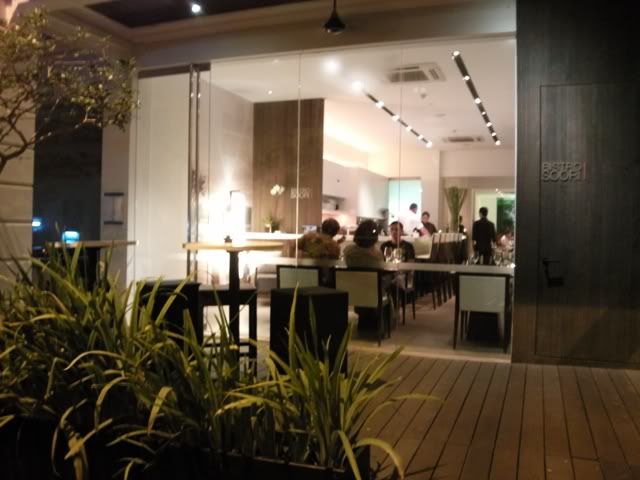 Valet parking is available, so no problems with the crowded roads within the Bukit Pasoh shophouses area.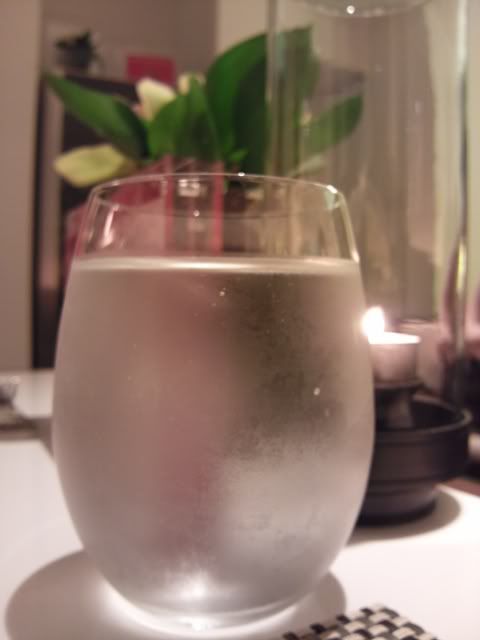 Iced water is served here to al diners.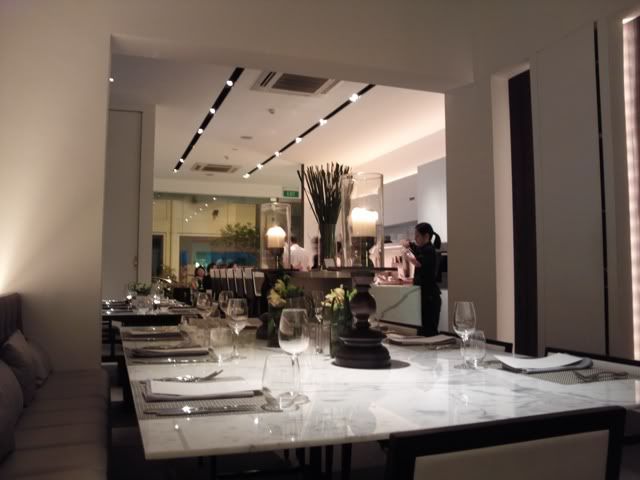 There are 2 sections in Bistro Soori. One is the proper sit down area, the other is the counter top area. To fully enjoy the actions in the kitchen, I will recommend diners to sit at the counter top. The ventilation system is very good and you won't smell like your food after coming out of the restaurant.
The creamy and hearty Leek Soup (S$19) was filling. Our only complain was that the soup was not warm enough for us. Would have preferred to be pipping hot.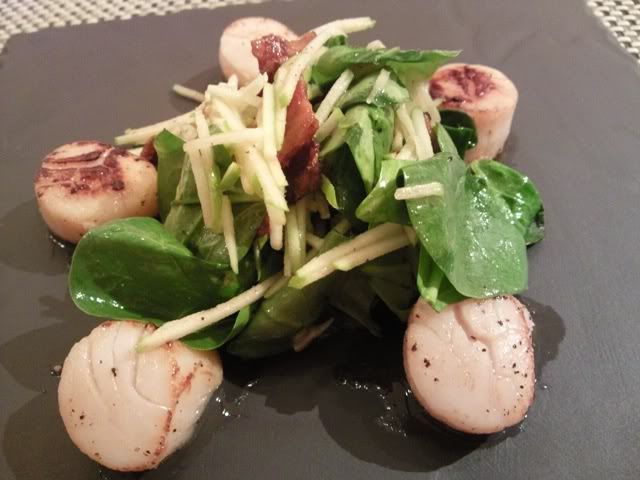 The combination of Scallops (S$22) pan fried with bacon is never wrong. Even the chef knows this too! No complaints about the scallops as they are fresh and sweet. It has some nice shreds of fruits to add some tropical taste to it.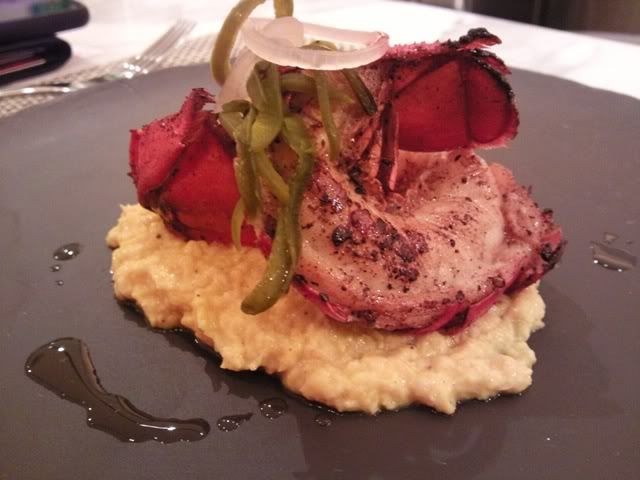 Our Grilled Lobster (S$48) was juicy and crunchy, and it was how a lobster should taste like. One thing about Bistro Soori is that their seafood are fresh.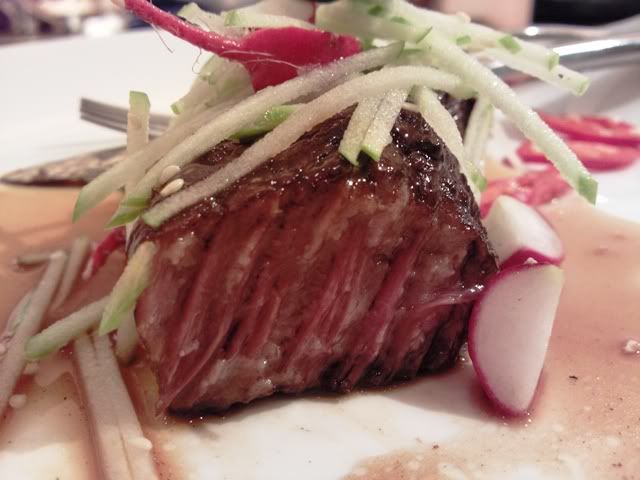 We were quite surprised by how familiar the Braised Wagyu Short Ribs (S$44) tasted like. It reminded us of braised pork, just that the meat here is switched to beef. The beef was so tender that the moment your fork pierce through it, the meat immediately falls off onto the plate. We were told that the beef was braised since morning, and that explains why the beef was so tender.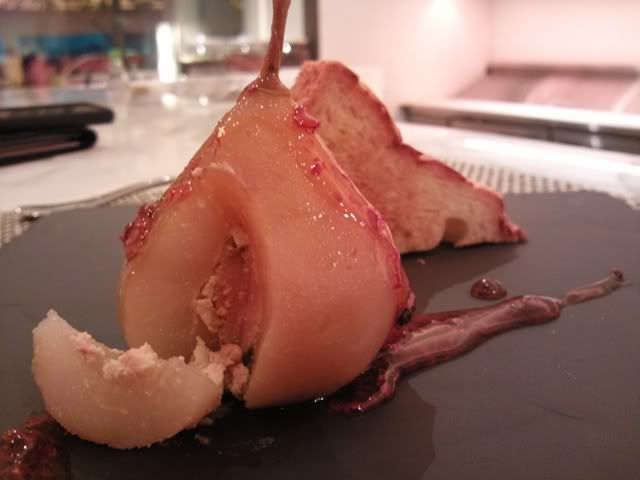 It took a long time to come, but we nearly missed out on our appetizer - the Foie Gras stuffed in Sugar Pear (S$25) with Vanilla, White Balsamic, Pink Peppercorn. When it was served, we were wondering where is the foie gras. Then we discovered that we had to slice the pear and the foie gras was actually stuffed inside.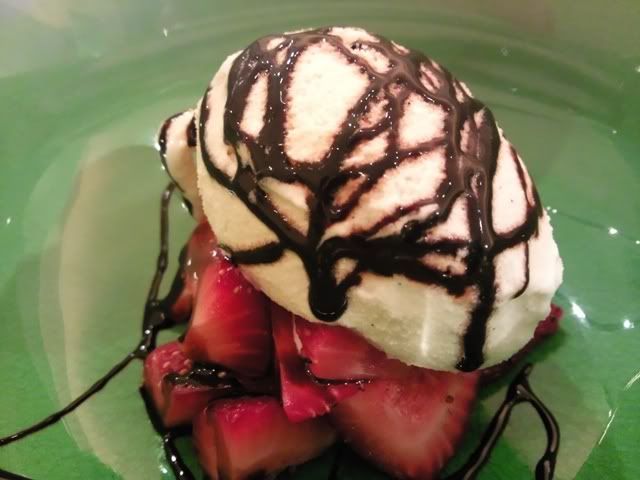 Dessert time. We were unsure how the Straberries with Balsamic Vinegar Chocolate Sauce (S$12) would turn out. Fortunately, the strawberries were not too sour, and the balsamic vinegar with choco actually complimented the berries well.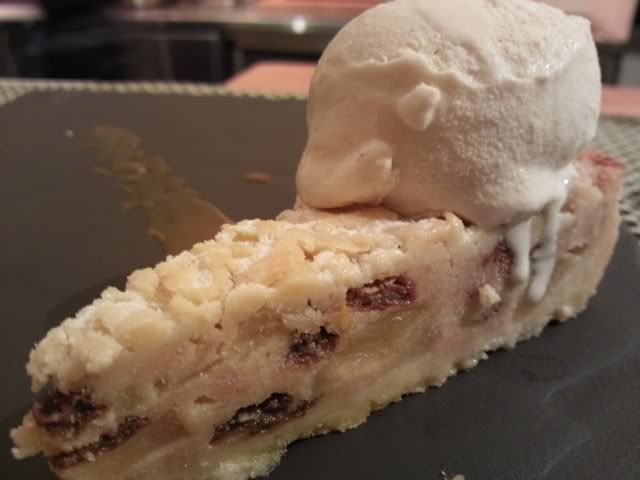 We both agree that the Apple Pie (S$14) was quite ordinary. Served with a scoop of vanilla bean ice-cream.
Bistro Soori
2 Teck Lim Road