38 Martin Road, which is a short walk from Killiney Road, has recently transformed into a new F&B plus wellness hotspot. Located in this 2 stories building are 2 restaurants Graze and Kha, a European provision ship named Provisions, plus a high-end gym at the top floor.
We came here on a Saturday afternoon. Initially we wanted to lunch at Graze, but it was full and we were told we had to wait for 20 minutes before a table is available. So we decided to pop by next door at Kha, which is totally empty. Weird.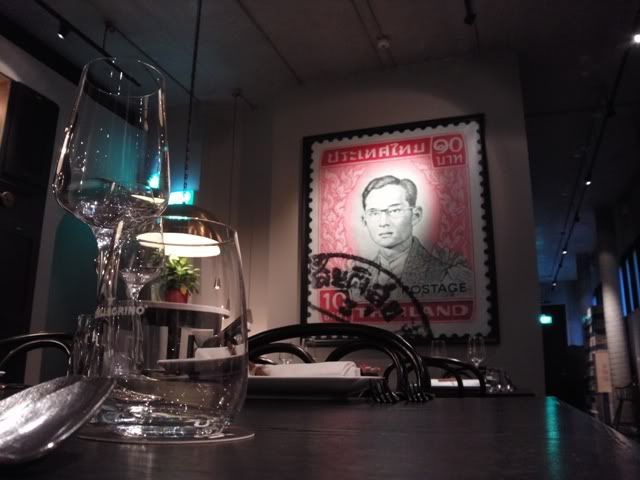 The first thing that strikes you when you enter the restaurant is this huge poster of a stamp featuring Thailand's most beloved King Bhumibol. Kha is not a new restaurant. It is opened by the owner of Graze, and was formerly located at Hortpark.
The menu looks interesting as it is "printed" in the form of an old Thai newspaper.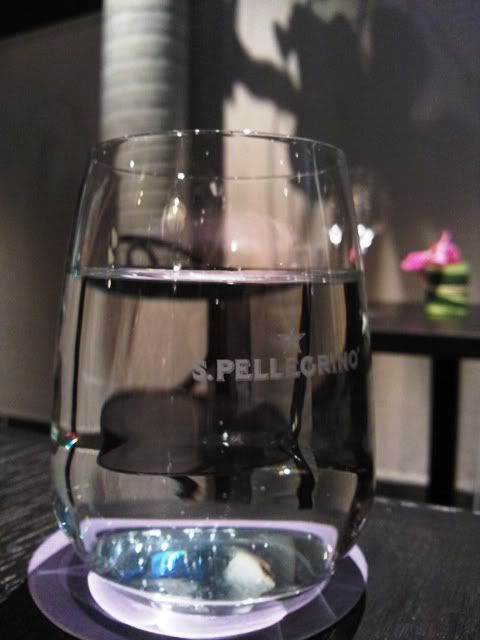 Iced water is served here. In fact, they mixed some lemongrass inside the bottles, but we could not taste much.
A must order dish for me at almost all Thai restaurants is their Thai curries, be it red or gree. Today, we ordered the Chicken Green Curry (S$27). It's flavourful and cooked with boneless thigh meat, apple, pea eggplant and coconut flesh. However, the best version is still the Thai Green Curry from Thai Thai.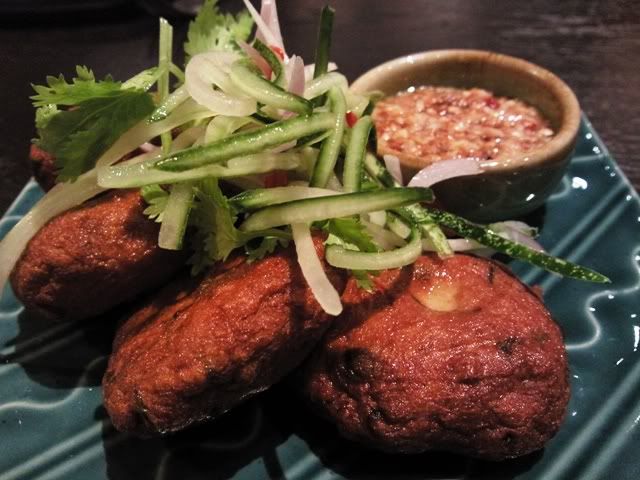 Thai Fish Cakes (S$17) with Kaffir lime and cucumber relish.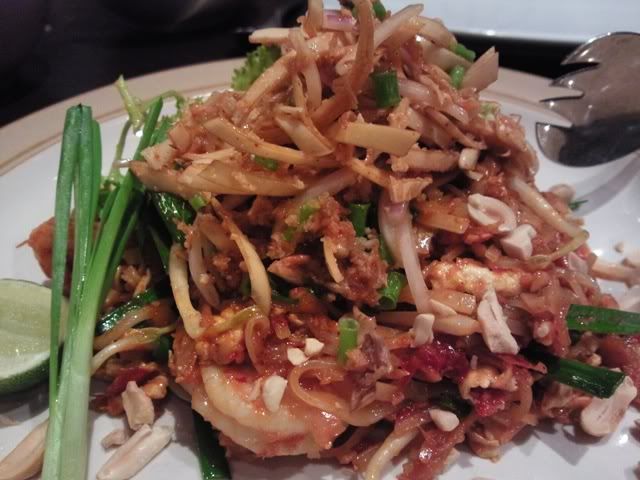 Phad Thai (S$16) _ Stir Fried rice noodles with banana blossom salad, poached prawns and prawns. Kha's version of Phad Thai was not as oily as other phad thai I have tried before. Good wok hei.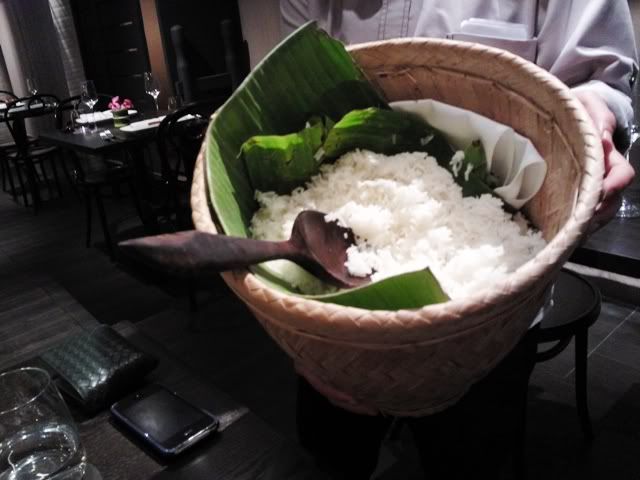 If you order White rice (S$4 per person), the service staff will come around with a huge basket to scoop rice onto your plate. And it's free flow.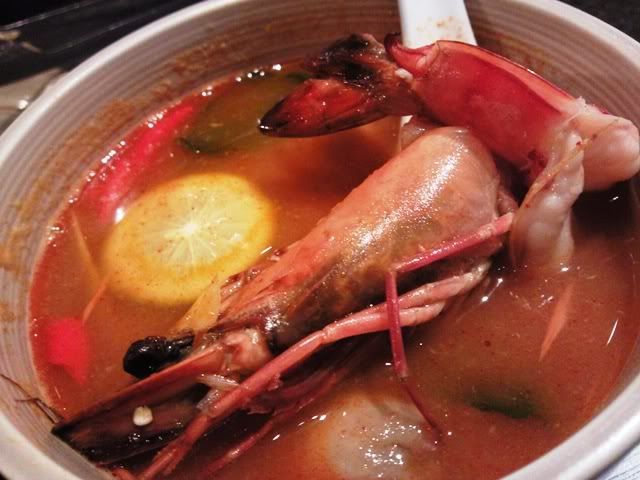 We also ordered 4 bowls of Tom Yum Goong (S$18 per person). The soup is quite spicy, but chokeful of seafood and Thai spices. Portion is good for 1 big or 2 small eaters.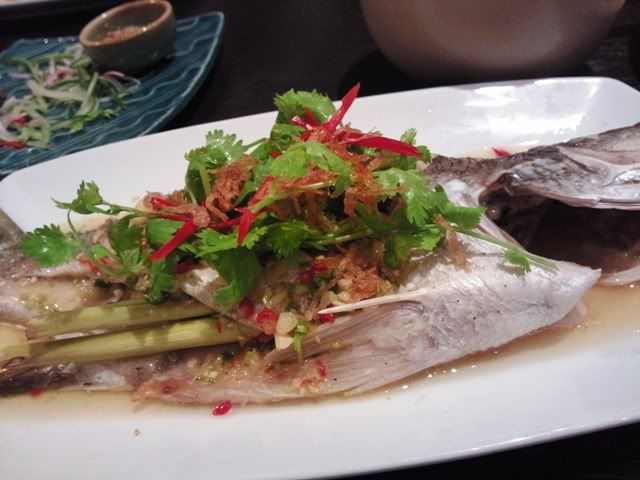 Kha's Steamed Sea Bass (S$26) was a steal at this price. Fish meat was reasonably fresh, and laced with Thai spices. Those who cannot take spicy food might want to alert them to remove the chilli padi.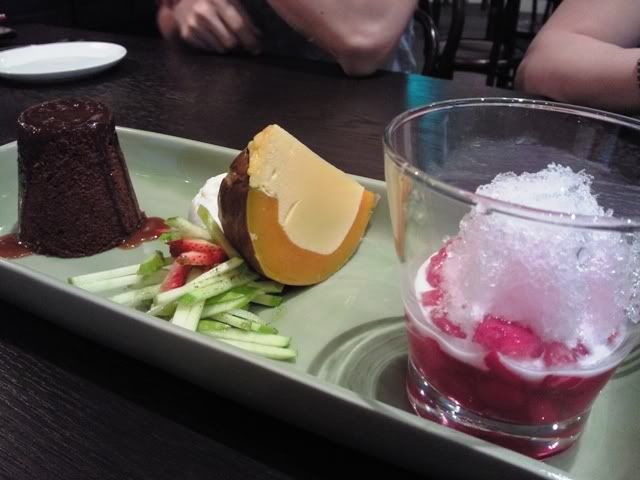 We did not know which dessert to order, so ended up ordering the Dessert Trio (S$22). 3 mini version of their most popular Thai desserts. The one that left an impression was the pumpkin dessert. Creamy pumpkin paste, which taste almost like ice-cream, was added into a slice of real pumpkin.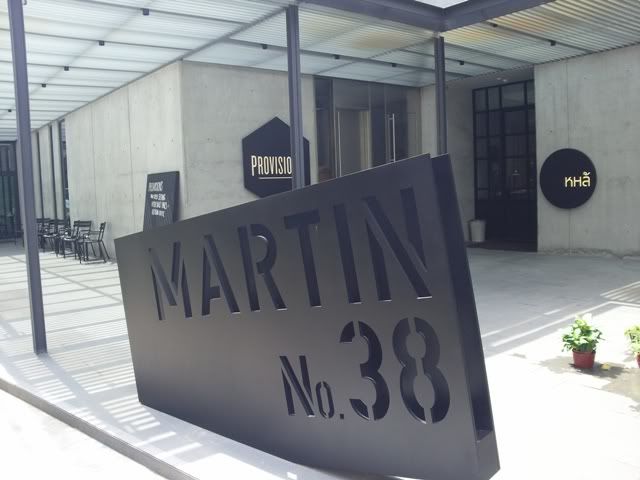 A nice and quiet place to have Thai food in Singapore. Next up, a review of Graze which is just next door to Kha.
Kha
38 Martin Road