After Raffles City basement completed its basement renovation a few months back, Canele has moved from next to the old Ben & Jerry's ice cream, to the current spot near the entrance of the escalator.
Felt like having some fresh fruit juice instead of the ordinary ice water or soda, so ordered the refreshing and cooling Watermelon, Apple and Cucumber juice (S$7.50)
One of our favourite dish at Canele is this Braised Beef in Red Wine (S$18.00), which we have ordered quite a few times. The description says it is a classic country-style braised beef in red wine served with homemade breads, and this description is 100% accurate. I like to soak up the thick gravy with their freshly baked bread.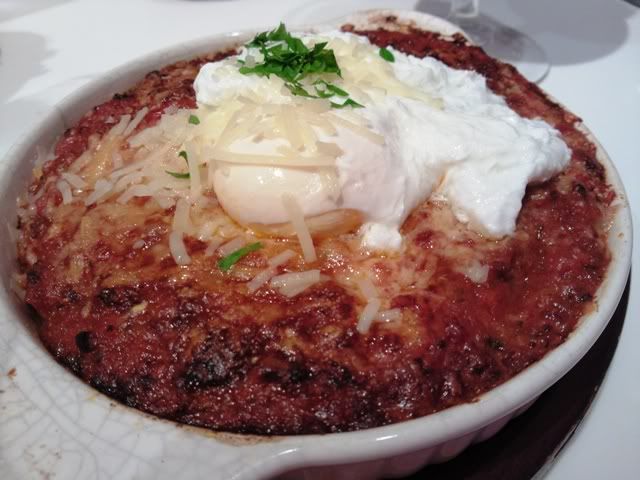 Another popular dish is their baked rice, and we chose the Traditional Bolognaise Baked rice in casserole & poached egg with Parmesan cheese and a light creamy cheese sauce (S$16)
Canele is famous for its cakes and desserts. We had something sweet yet with a tinge of citrus taste, which is the Tart Citron (S$6.00) - Almond tart filled with lemon cream, torched Italian meringue and candied lemon peel.
And not forgetting one of my favourite cakes from Canele - Le Royale (S$7.00). It is made of Chocolate mousse 66% layered with hazelnut feullitine, almond success and chocolate genoise with rum.


Canele Patisserie Chocolateria
Raffles City Shopping Centre
252 North Bridge Road,
#B1-46/47