The opening of Malaysian based Oversea Restaurant in Singapore has been greeted with much enthusiastic fans here. We have been told that it is necessary to book days in advance, and to pre-book the char siew too. Well, we did what we were told.
I am not an expert of Oversea Restaurant, and I have never visited their KL main shop before. But from what I know, many Singaporeans eat at Oversea in KL and the die die must try dish is their char siew.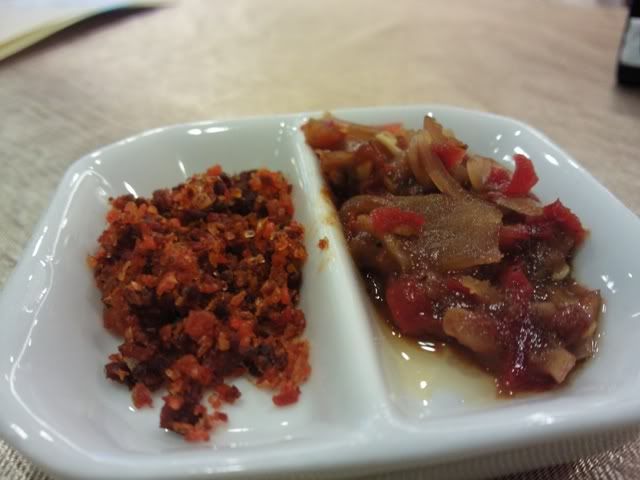 Service here is mixed. Initally, one of the little boy who served us didn't really serve us much. Like this twin chilli dish placed on each table with tiny bits of Chilli Hae Bee and caramelized onions similar to those of BBQ stingray. Nobody told us whether we were suppose to eat it on its own or was meant to go with specific dishes. But then, towards the end of our meal, one very friendly Singaporean aunty took over the service and we felt that we were finally "served" by their staffs.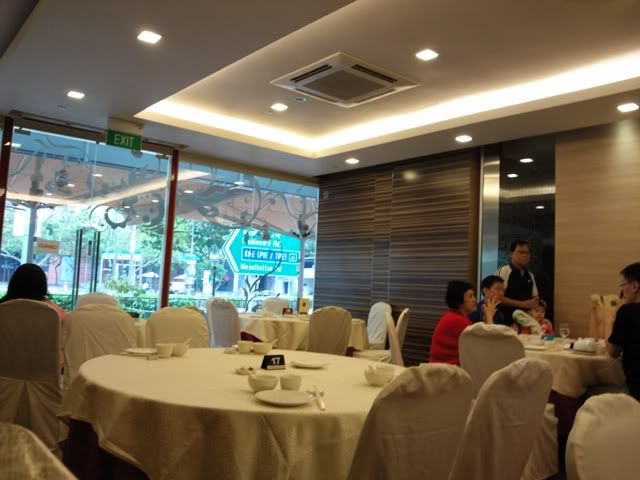 We came on a Saturday lunch time, and made reservations 1 week in advance. But when we came here, there are quite a few empty tables. We saw diners walking in without any reservations. So I think that reservations may not really be required after all. And, there were still many servings of char siew hanging outside the restaurant too.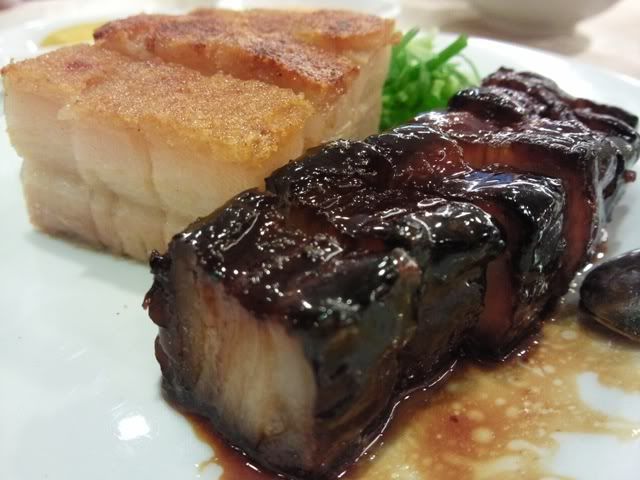 Moving on to their food. The signature Barbequed Pork (Char Siew) and Roast Pork Platter (S$20 for small) was quite a small serving. But what they lack in quantity, they made it up in quality. The Char Siew was not your usual Singapore char siew. It's almost black due to no red colouring used. The outside is slightly charred and crisp, while the inside is meaty and porky. For the roast pork, although it's not the best I have tried, but it's still good enough.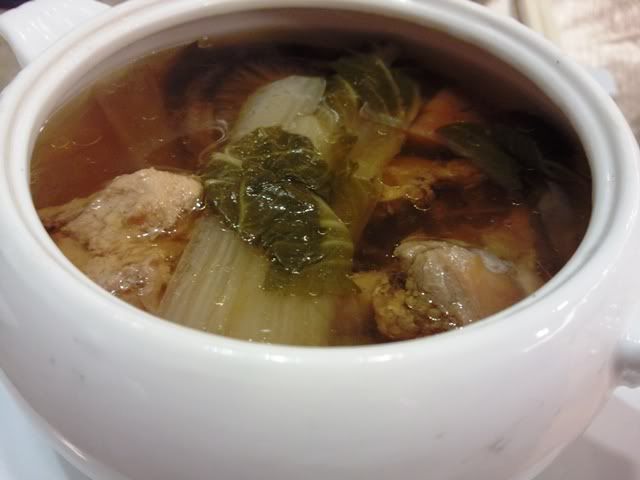 Their soups were a letdown. This Chicken Soup with Scallops (S$8) taste pretty average.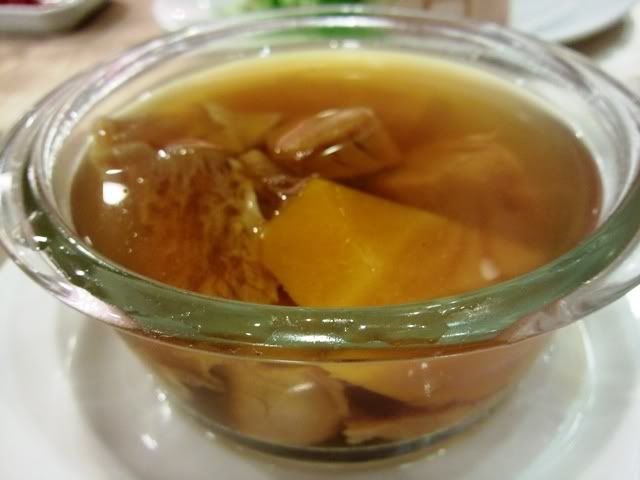 Paid quite a premium for this Pumpkin with Shark's Fins Soup (S$38), but turns out the soup base was pretty bland. Totally not recommended.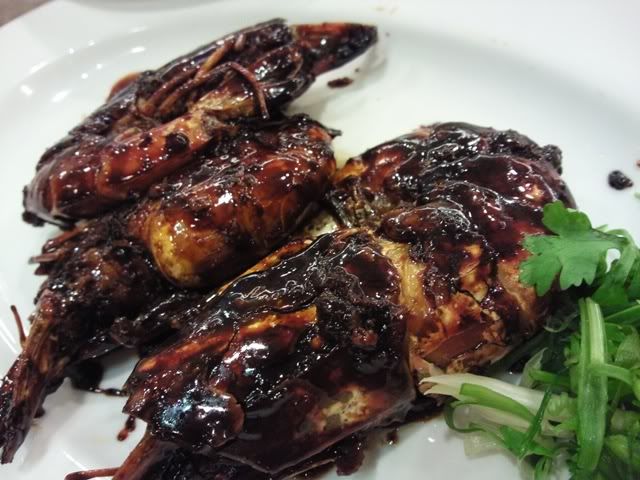 The Crystal Prawns (S$27.50 for 250g) is fresh prawns seared with dark soya sauce till caramelized. Prawns were crunchy and sweet.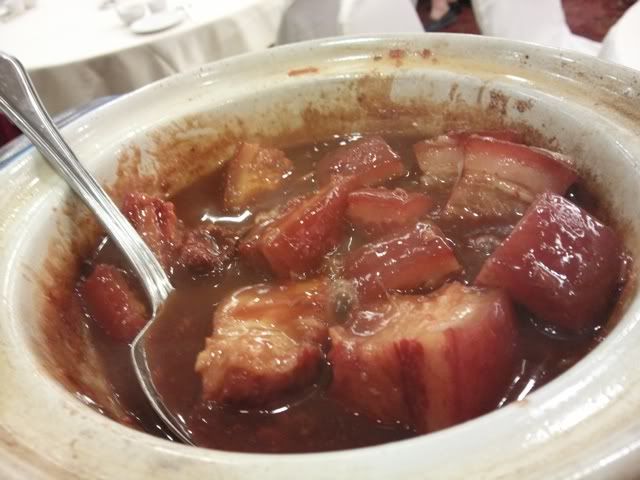 The best item for the day was actually their Dong Po Meat (S$30 per claypot). According to the waitress, this is a special item and is not offered everyday. The large chunk of pork was stewed for hours in a large claypot. When brought to the table, the pork was cut into smaller chunks, hence the juice of the meat was retained. The gravy was tasty, and pork was amazingly tasty with melt-in-you-mouth pork fats.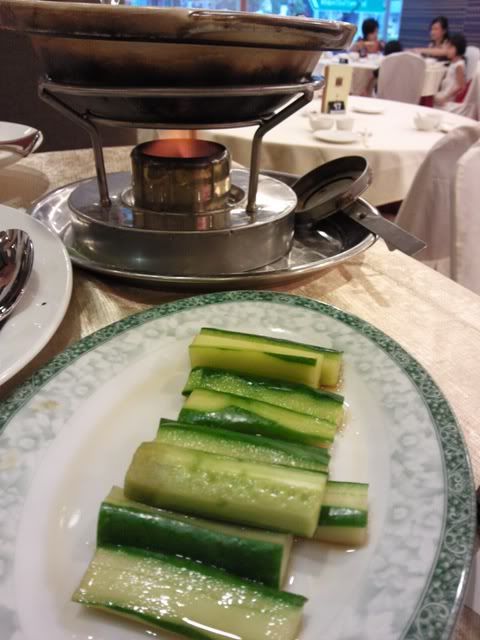 Taking a cue from how Peking ducks are served, these cucumbers drizzled with Maggie Seasoning help to add some crunch to the Dong Po Pork.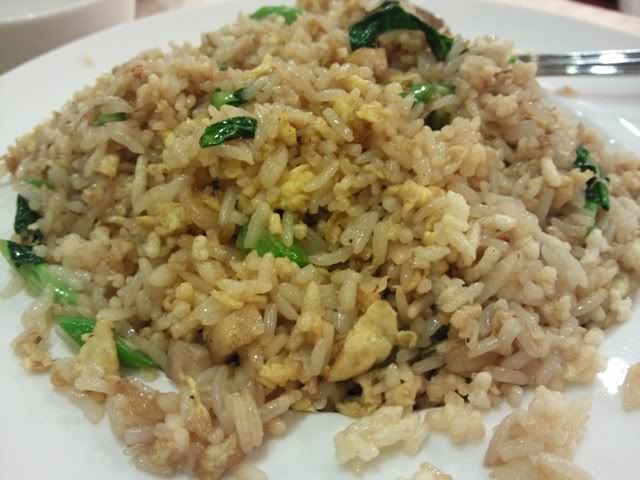 We love fried rice with good wok hei. A scan of their menu shows they have this premium Oversea Special Fried Rice (S$12). So how special was this as compared to the normal Yang Chow Fried Rice? This had bits of crispy rice added, plus diced pork (not char siew). Although slightly a bit more oily than usual, but I am guessing this was fried in pork lard. Very sinful and yummy.
Oversea Restaurant
100 Beach Road,
#01-27
Shaw Leisure Gallery,
Shaw Towers