What started as just a spin off of its retail shop Project Shop Brothers has now become one of the main money makers for the company. PS Cafe, where the PS means Project Shop, is now one of Singapore's top lifestyle cafe serving cakes, main meals and desserts in some of the hottest and coolest spots in Singapore.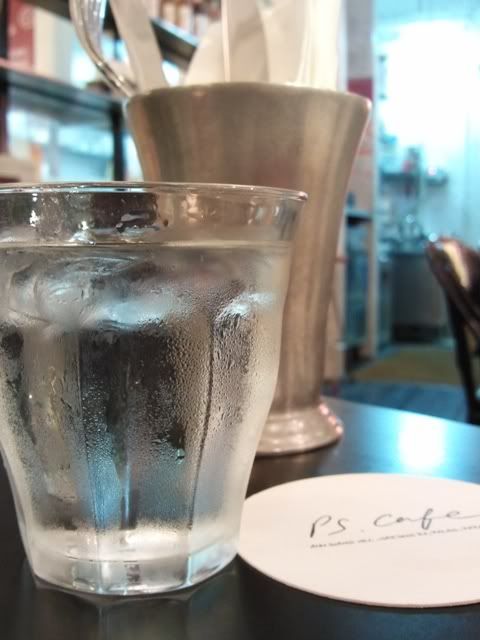 We had a late Sunday dinner at one of their first few locations - Paragon. I noticed that the jugs of ice water had some vegetables and herbs in it, but we wondered how much of the vegetables "taste" will be infused in the ice-water.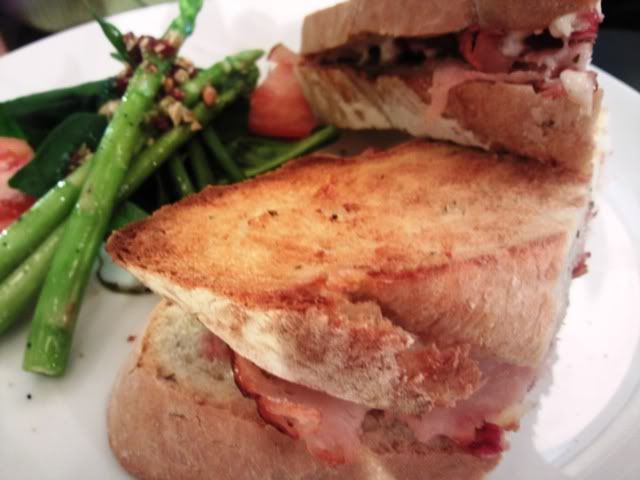 Our main course - PS Turkey Cranberry (S$21) - Toasted bread with smoked turkey, grilled cheese, bacon, mayo, cranberry jam, served with Flinders mixed salad & cranberry pumpkin seed pesto. I would say that the bread was a bit dry for me. Fortunately, the jam and sauces helped balance out the "dryness".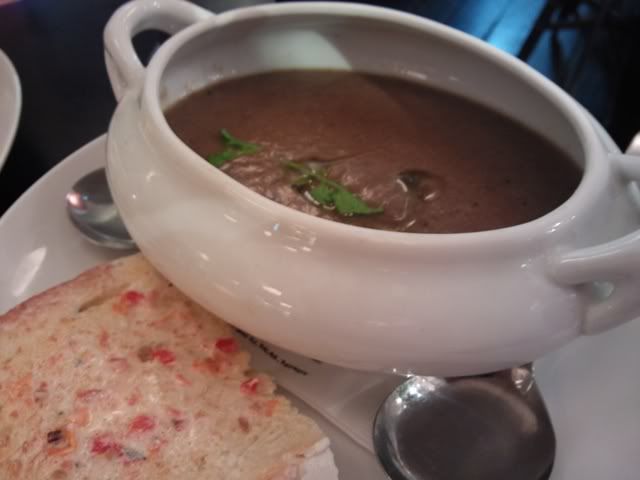 A rather hearty portion of the Truffled Portobello Mushroom Soup (S$14) with watercress and truffle oil. We wished that they would serve the soup pipping hot instead of the lukewarm version we were given.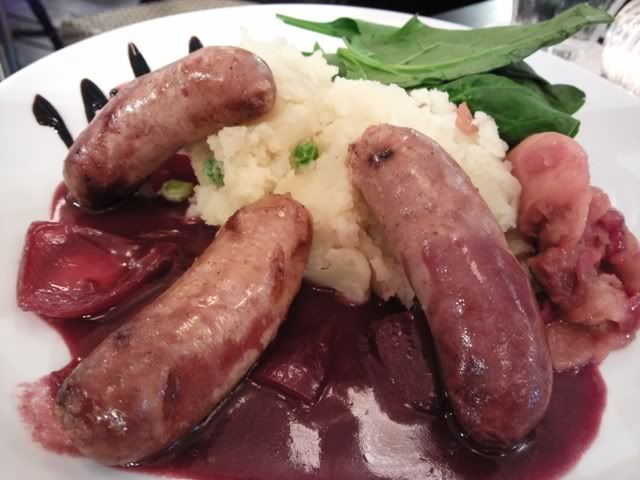 The other main course we had was the Bangers & Cauliflower Pea Mash (S$23) - Char grilled pork sausages & cauliflower pea mash with red wine gravy, apple cranberry chutney, honey balsamic tomatoes & flinders mixed salad. I thought I will not like the cauliflower mashed because I am no fan of this vege. But PS Cafe had done a good job of making this mashed smooth and buttery without the "raw" taste of the cauliflower.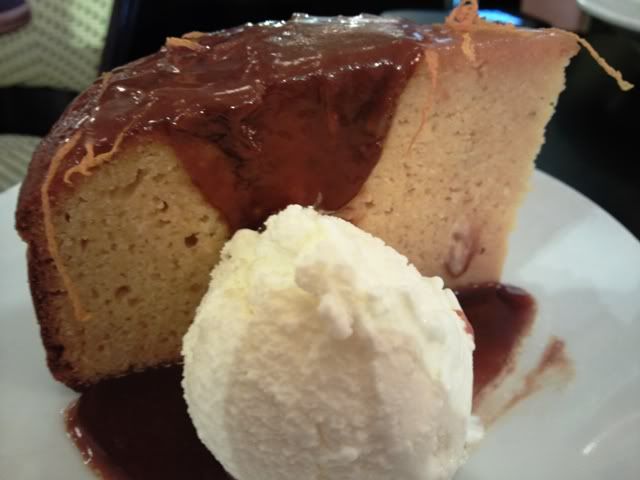 Next comes our favourite part of the meal - desserts! First up was their famous Flourless Orange cake with vanilla ice-cream (S$14.90). It was dense, moist and I like the shreds of orange peels.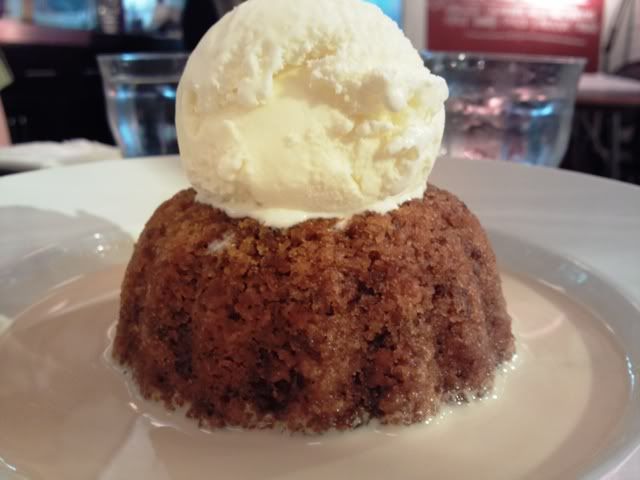 But the best was this Steam Ginger Pudding with Vanilla Ice-cream (S$12.90). It was something different from the famous pudding from Marmalade Pantry. The aroma from the ginger and the creamy moist pudding plus the vanilla ice-cream complimented each other well.
PS Cafe
290 Orchard Road,
#03-41/44
The Paragon