I am not a gambler, but Resorts World Sentosa definitely know how to earn my money with all the wonderful restaurants with famous chefs from all over the world.
Back at Kunio and ordered the Kaiseki Sakura course which costs S$750. However, business was quiet on a Tuesday afternoon and I was the only diner there.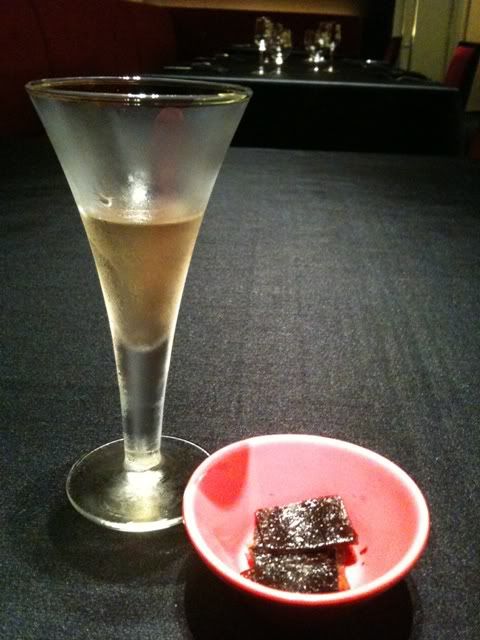 Umeshu (plum wine) and kelp (seaweed).
I noticed the summer menu is largely base on the previous season's menu with some minor changes.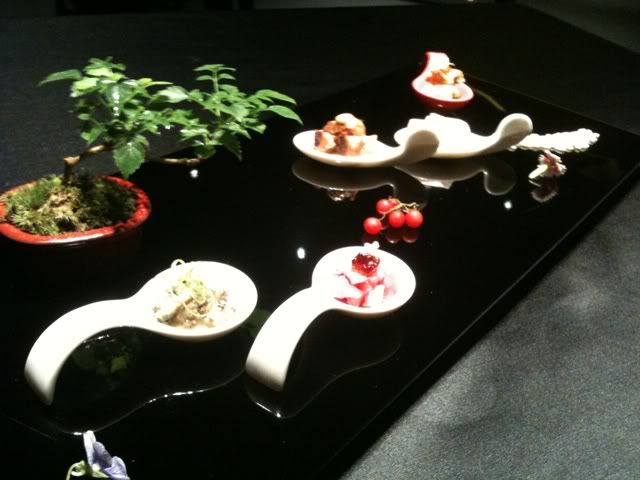 Superior assorted appetizers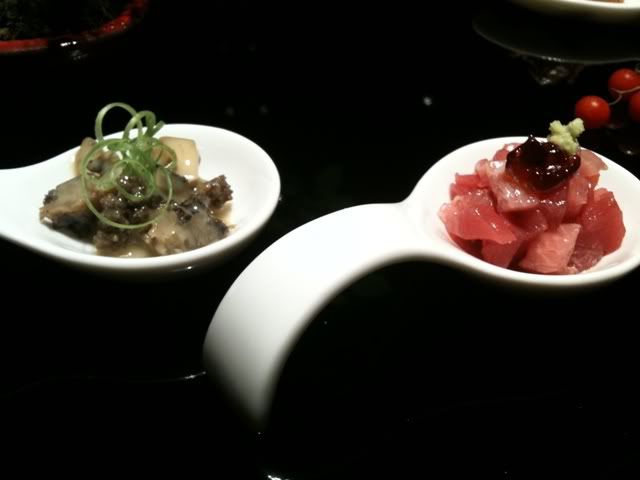 Abalone and toro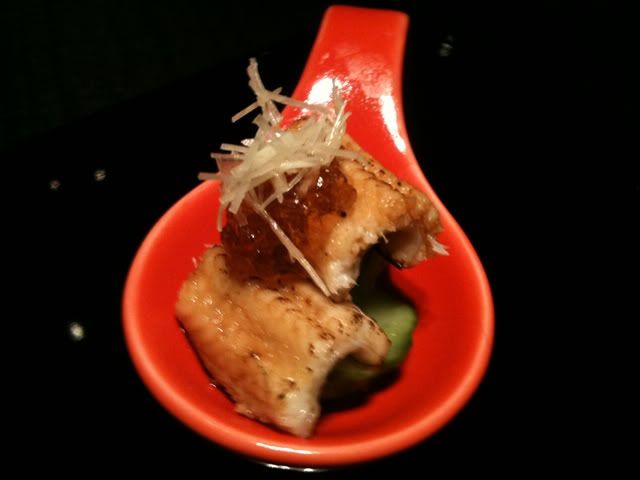 Sea eel.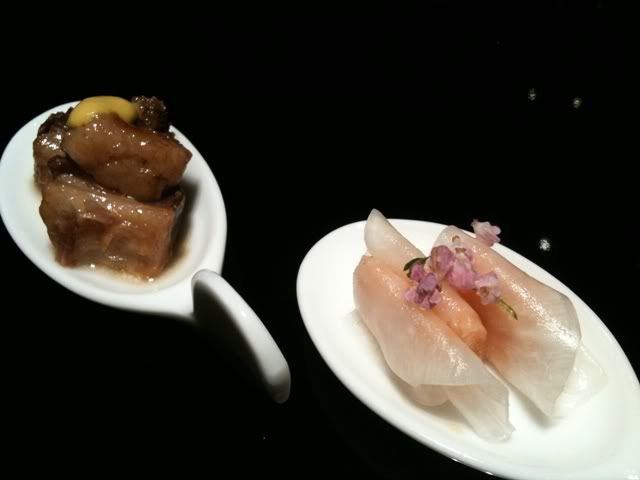 Kurobuta pork and salmon with radish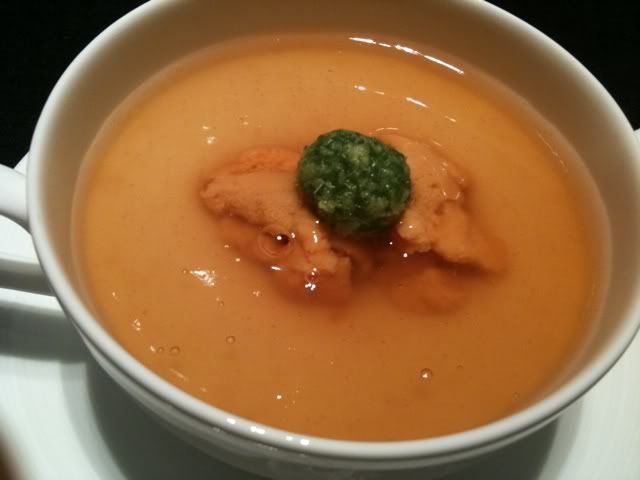 Sea urchin chawanmushi with unique silken topping made from special rooted vegetable specially flown in from Japan.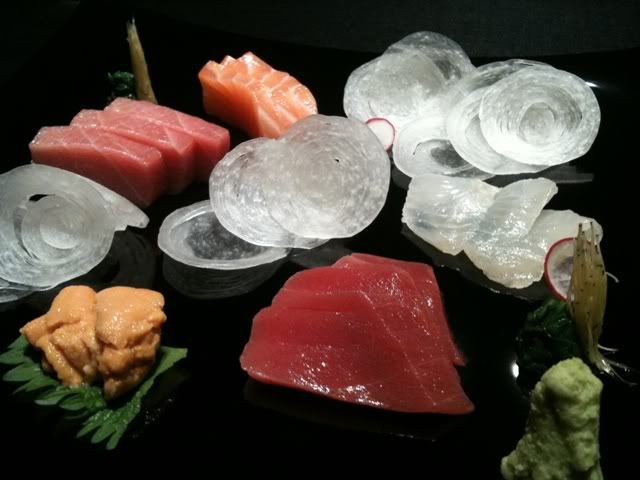 5 kinds of sashimi (Clockwise from top: Salmon, Korean flatfish, Maguro, Sea Urchin, Chu-Toro
)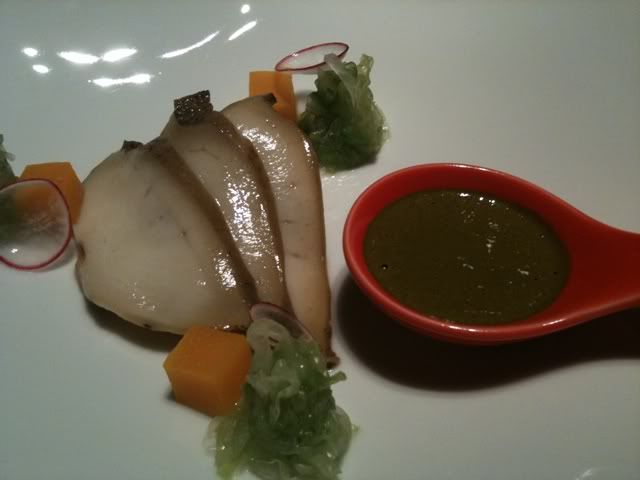 Raw abalone thinly sliced accompanied by an abalone liver sauce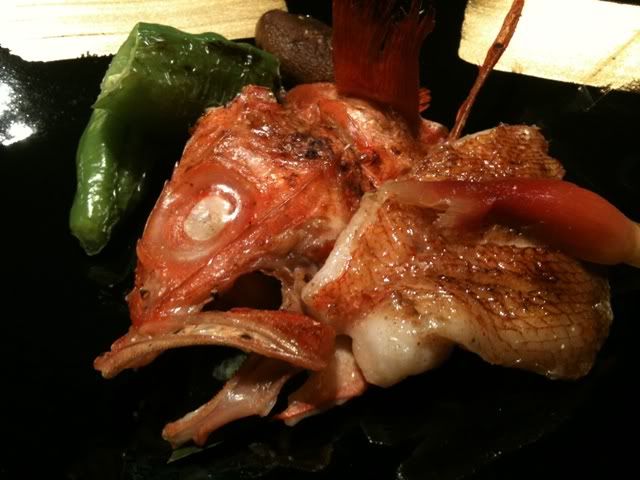 Charcoal grilled kinki fish, which is a type of rare rockfish from Hokkaido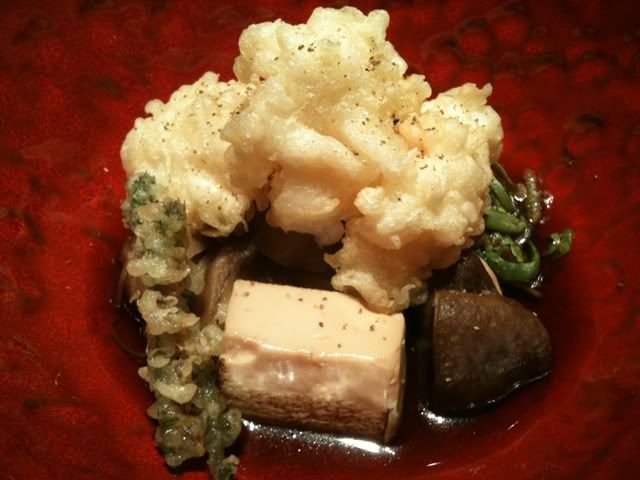 Ise lobster (Japanese spiny lobster) tempura served with vegetables such as Japanese basil, burdock and mushroom.
Kitcho Teioh sake (S$65 per glass).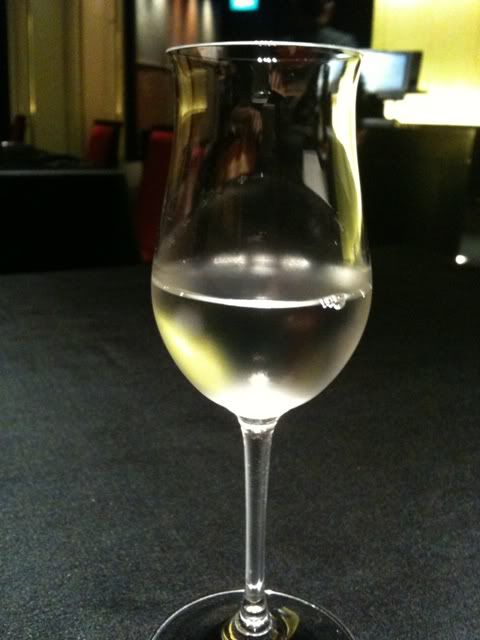 According to the service manager, this Sake is only offered exclusively in Singapore. Teioh is actually the name of Kunio's grandfather.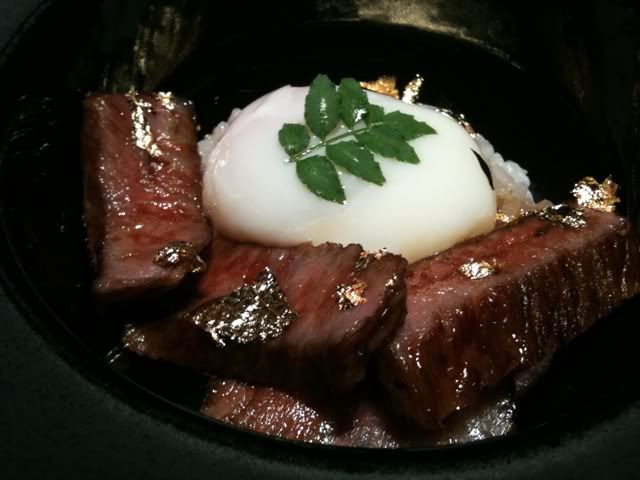 Charcoal grilled wagyu beef rice bowl with gold leaf garnish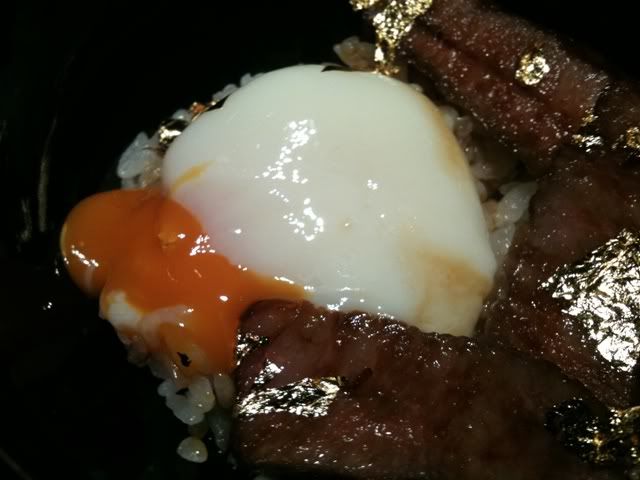 Above the beef was an onsen egg with rich creamy yolk oozing onto the grilled beef and pearly rice.
3 kinds of dessert - Sweet jellied bean paste with cacao powder, Orange sorbet with amber flower, Seasonal fresh fruit (skinned kyoho grapes, pink cherries & mango)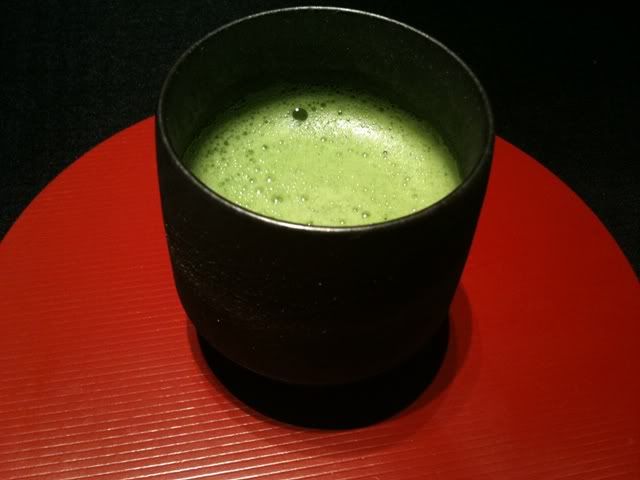 Freshly grind and brewed Kyoto matcha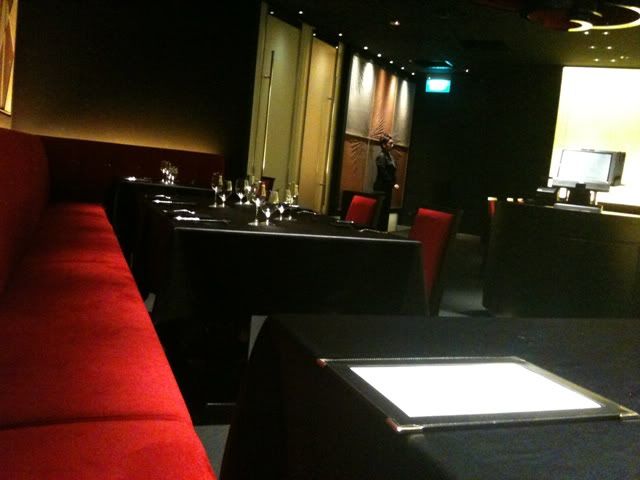 Even though Chef Kunio is not in Singapore yet, I was very impressed by the consistency of quality of food and service.
From 9th Aug to 14 Aug, Chef Kunio will be in town and a new autumn menu will be introduced at his restaurant. Fans of Kunio should not miss this chance.
Kunio
26 Sentosa Gateway,
#02-139,
Crockfords Tower
Lobby Level