Was in Hanoi, Vietnam recently for some meetings. Meetings are boring, and what's worse is that the Convention Centre is our "jail" for almost 5 days. From morning till evening.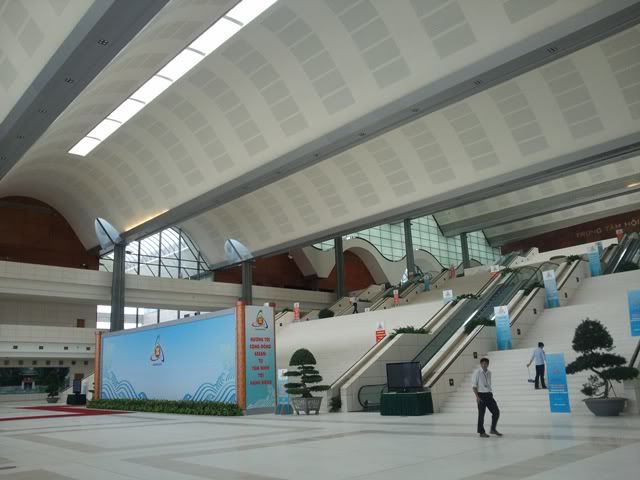 I was told the centre was designed with the world famous Dalong Bay in mind. The roof looks like the waves along the bay.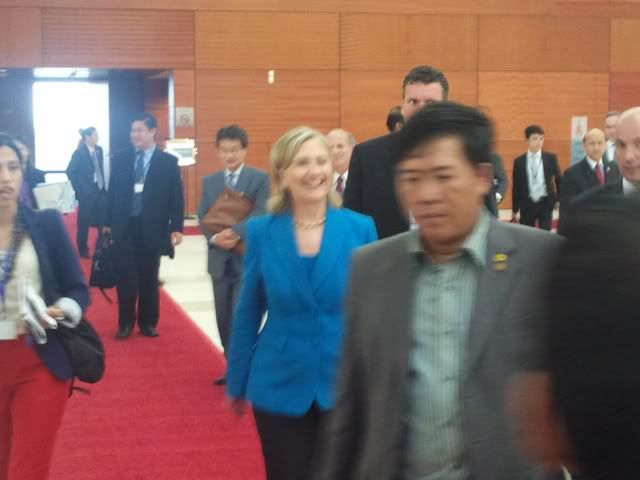 Oh, managed to take a photo of Mrs Clinton as she walked passed us with her secret service agents. She's a real head turner.
It's well known that the former First Lady turned State Secretary is the most powerful woman in America, and probably around the world.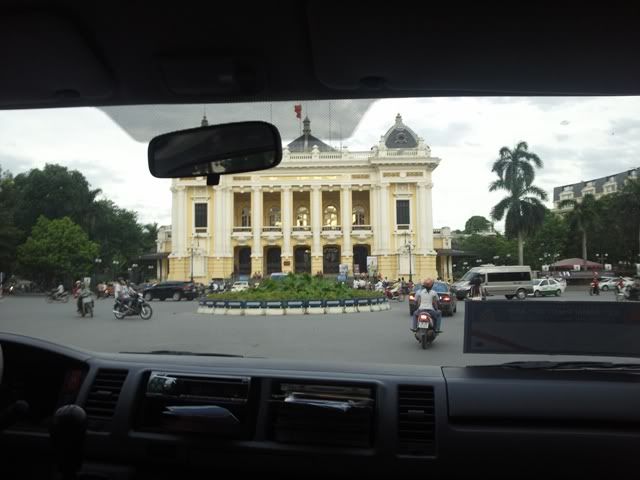 The only tour we had was in our mini bus. Round and round the Opera House, numerous lakes and rows and rows of shophouses.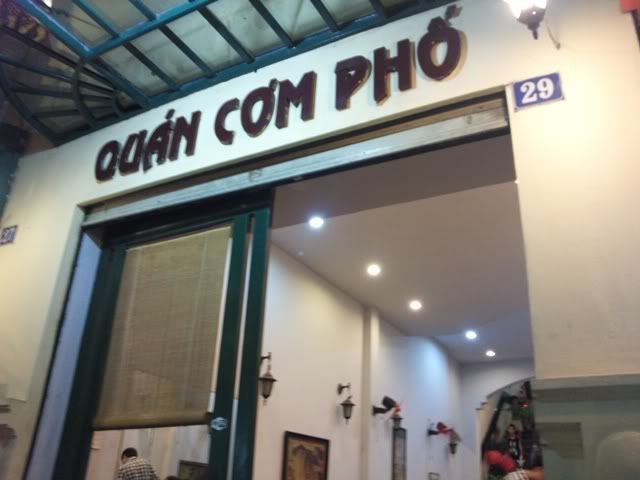 But of course, we managed to sneak out one night to enjoy an authentic Vietnamese dinner. It was through recommendations that we came to this very clean and quiet restaurant in Vietnam.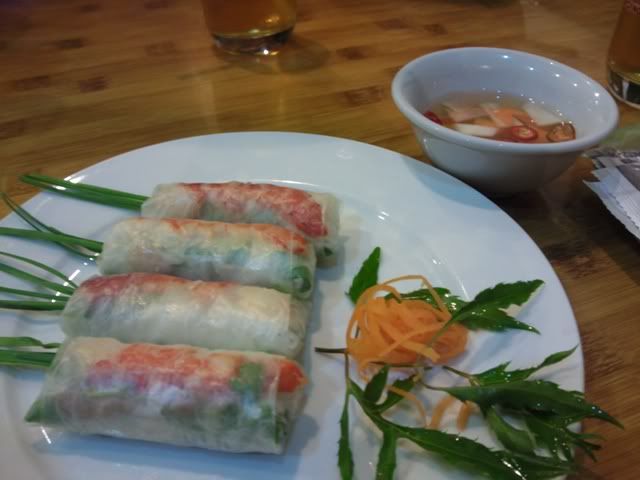 Compare to the ones served at hotels, the Vietnamese Spring Rolls here are amazingly light, sweet and juicy. Something so light can actually taste so good. And it's light years ahead of what we have here in Singapore.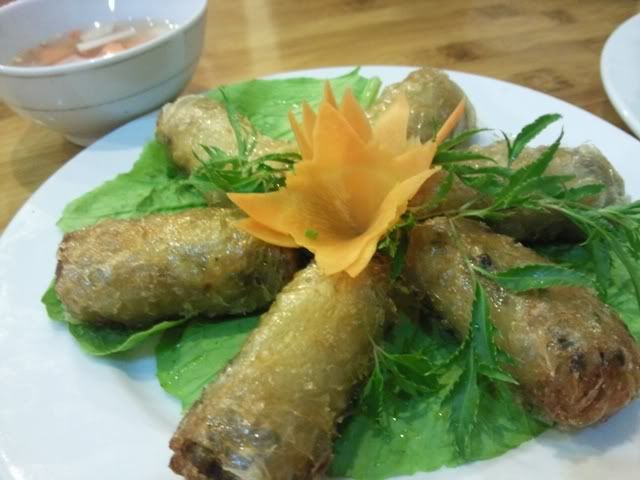 Vietnamese "Ngoh Hiong" with pork and some veges. The skin is a mixture of beancurd skin and rice rolls. It's crispy and juicy.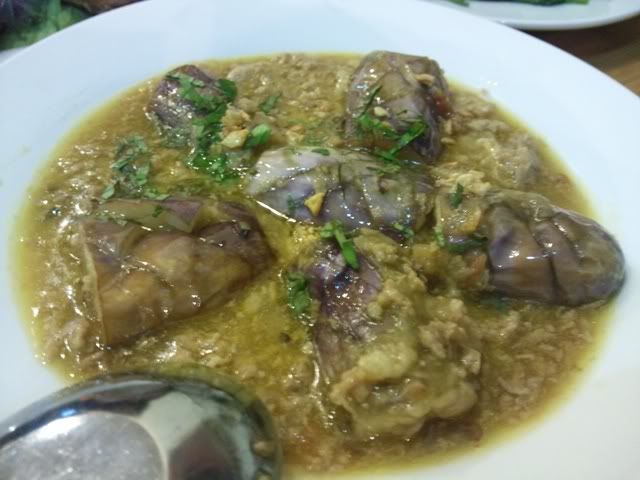 Braised Brinjal. Nothing special. The sauce resembles those of the Hotplate Tofu we have here.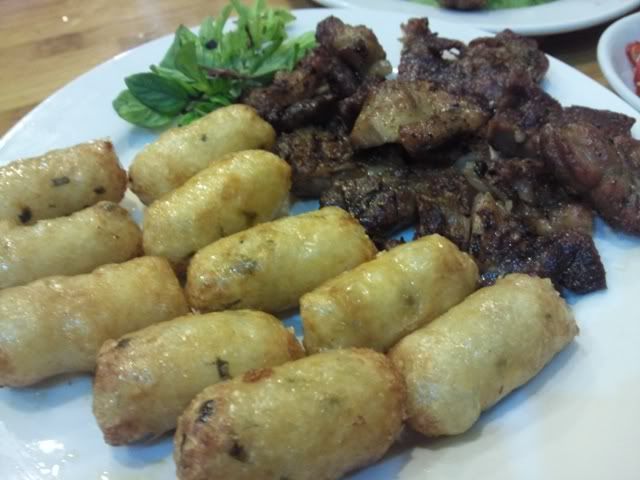 The signature dish - Grilled Pork with crispy rice rolls. The rice rolls are a bit salty and is rolled into a ball and deep fried. The result is crispy in the outside and chewey inside. The pork was also very good. No porky smell and taste here. This could be a meal by itself with meat and rice. A must order.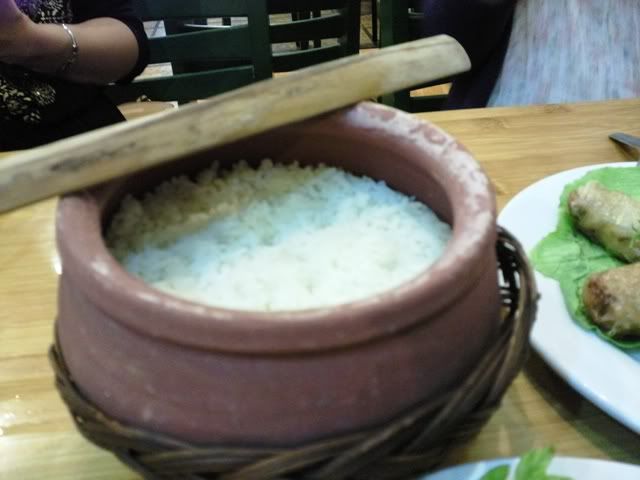 Each pot of rice is cooked in ceramic bowls over charcoal. Each pot is suppose to be shared by 2, but the portion is good enough for 4.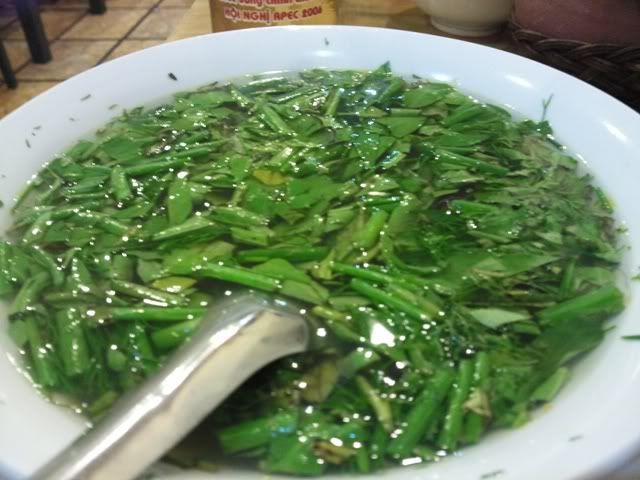 Forgot what this vegetable soup was. It was quite tasteless.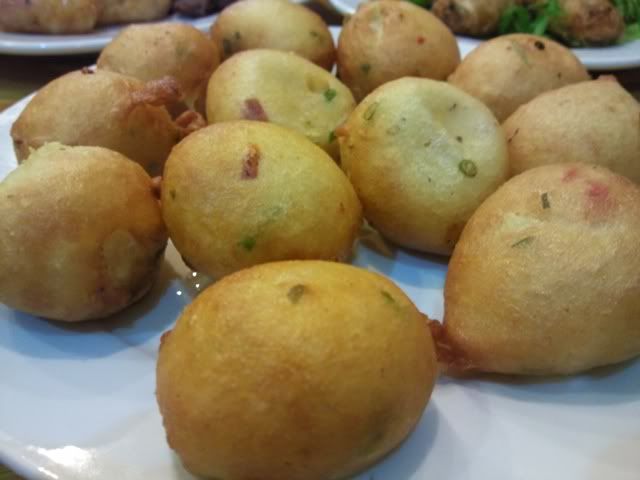 I like this a lot too. Crispy tofu balls. Tofu is mashed and some herbs are added before batter dipped and fried till crisp.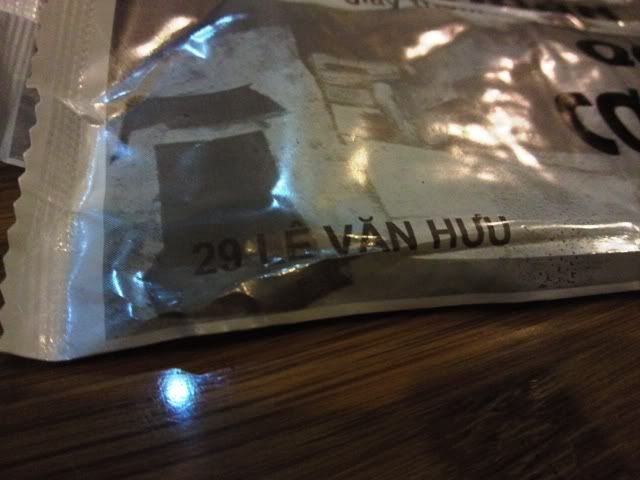 It's amazing that compared to the other more expensive meals we had in Hanoi, this was the one which surprised me the most. Pretty cheap and big portions. And everything here is clean too.
Quan Com Pho
29 Le Van Huu
Hanoi,
Vietnam