How high is high in Singapore?
Singapore Flyer
- 165m
Skypark @ Marina Bay Sands
- 200m
Equinox @ Swissotel The Stamford
- 226m
UOB Plaza One & Republic Plaza
- 280m
Therefore, at
282m
high, 1-Altitude at One Raffles Place (formerly known as OUB Centre) is now crowned as the highest bar (L63) / restaurant (L62) / sports bar (L61) in Singapore. The extra 2 meters was because they added glass parapet at the peripheral as safety measure.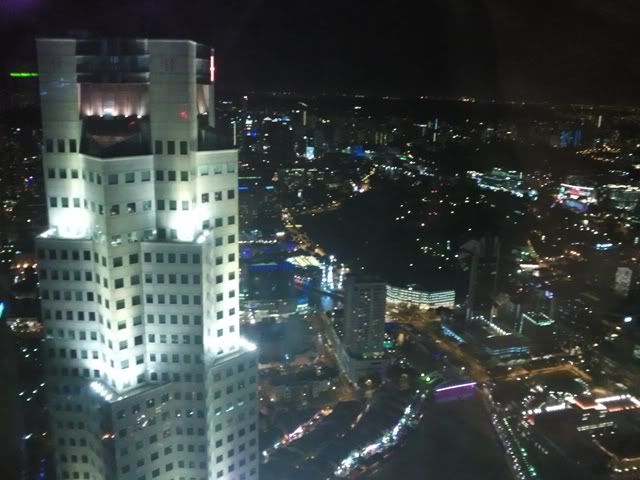 It's easy to be totally distracted by the view outside. For once, I could not keep my eyes off the panoramic view of the Singapore skyline here at Stellar, the newly opened F&B outlet by One Rochester group.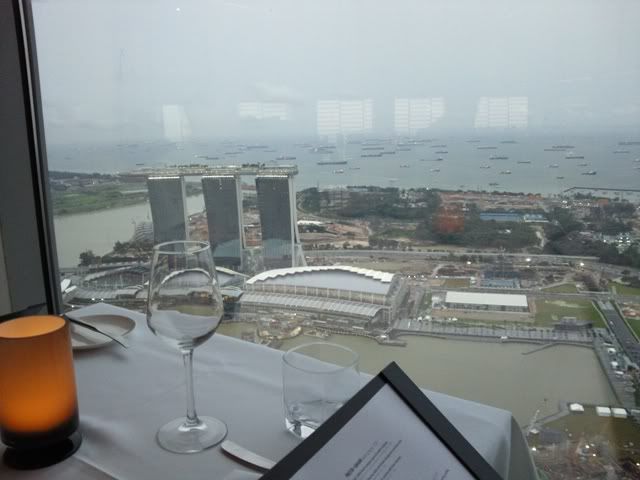 Our latest attraction at Marina Bay Sands now seems so small and short when seen from the top floor of OUB Centre.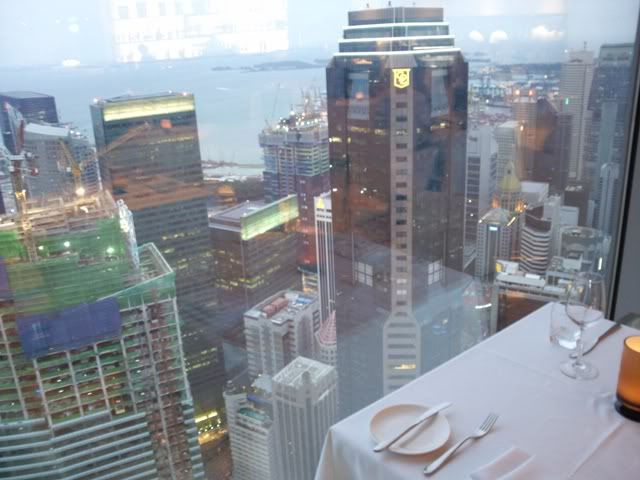 The One Rochester group has made a name for good fuss free food, especially its roast meats and seafood. And you will find their signature roasts here at Stellar as well.
With such a commanding view and location, it's not surprise that here they don't serve free tap water. So we settled for a bottle of Fiji still water (S$10).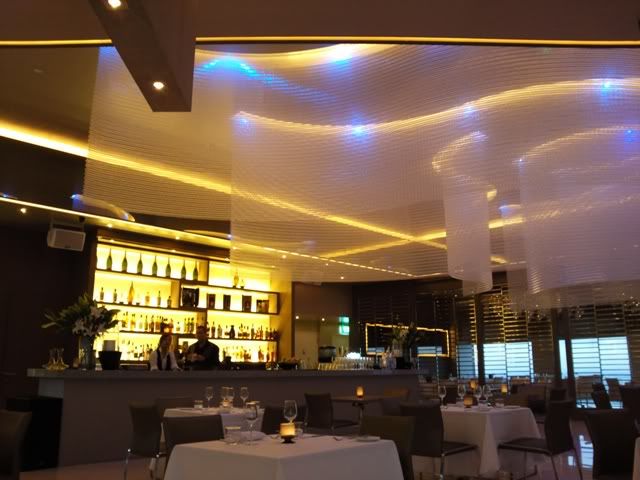 The lights changes every minute from gold to blue. As you can see, it's very very spacious inside.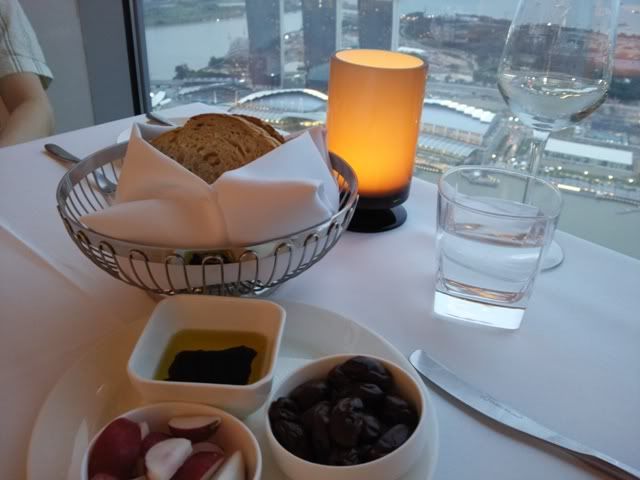 Started off with Warm rustic bread (S$8) with olives, radish and olive oil + vinegar. I don't really like the bread, too dry.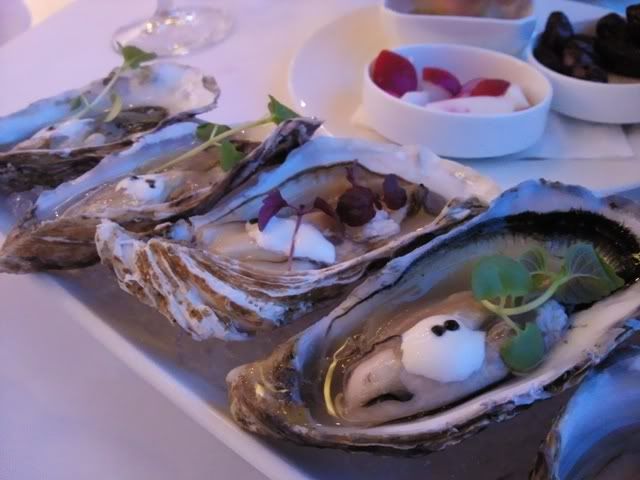 Half dozen oysters (S$35) with condiments of two caviars, sakura and sevruga (S$7.50). The oysters had a very fishy taste to it. And it only got better after we added some lemon juice to it. Maybe it's only that particular batch of oysters. But still I will avoid ordering their oysters the next time we are there.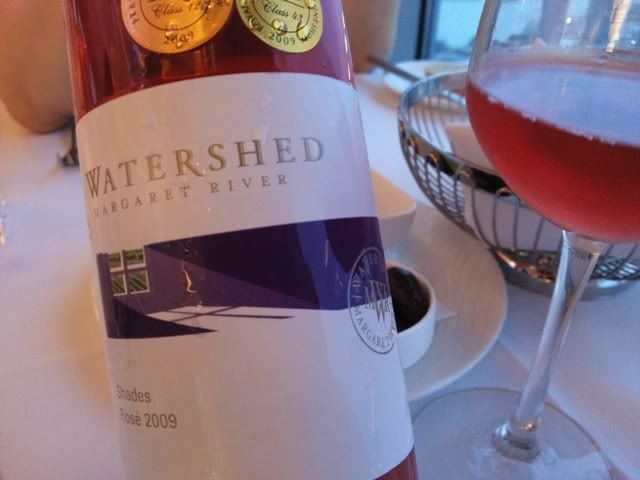 Watershed Shiraz Rose wine 2009 ($78) from Australia - The easy to drink rose wine went well with most of the food served here. Highly recommended.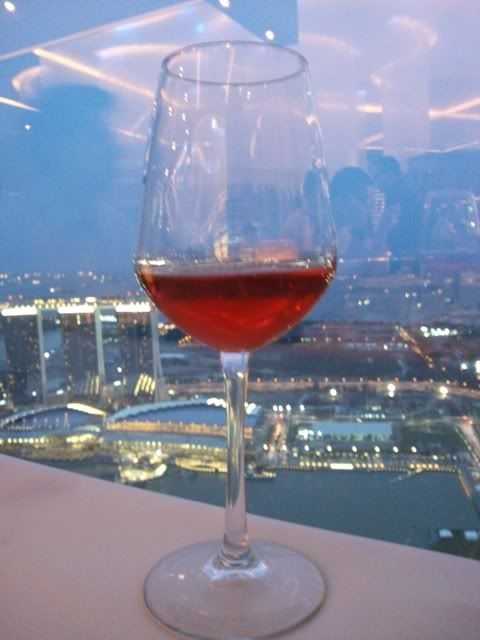 And so we drank from evening...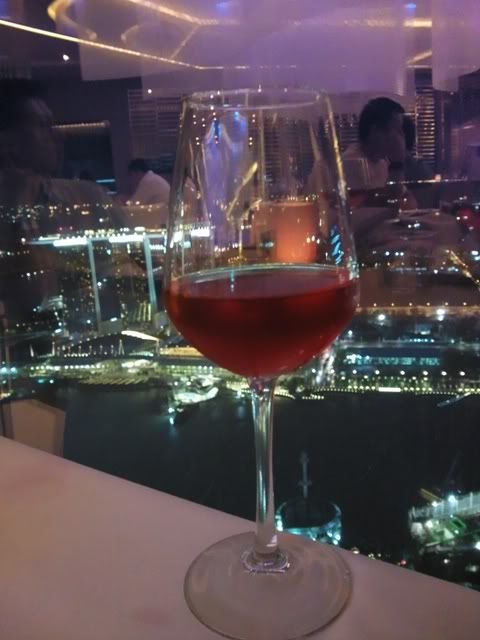 ... all the way to night time when the view changed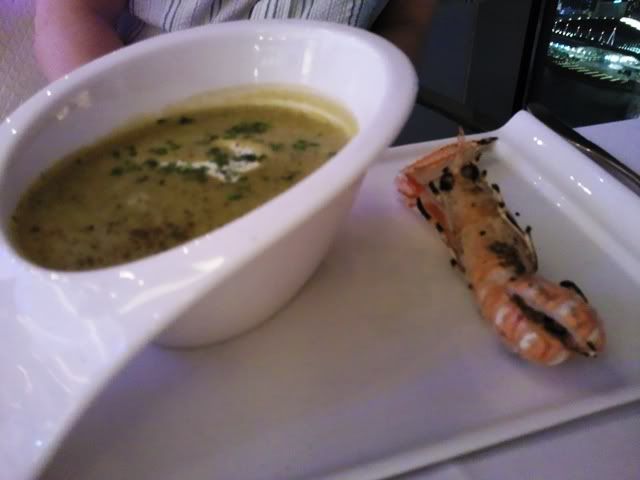 Hot leek and potato Vichyssoise with grilled Langoustine (looks like a small lobster). Vichyssoise is a pureed soup made from stock, leeks and potato.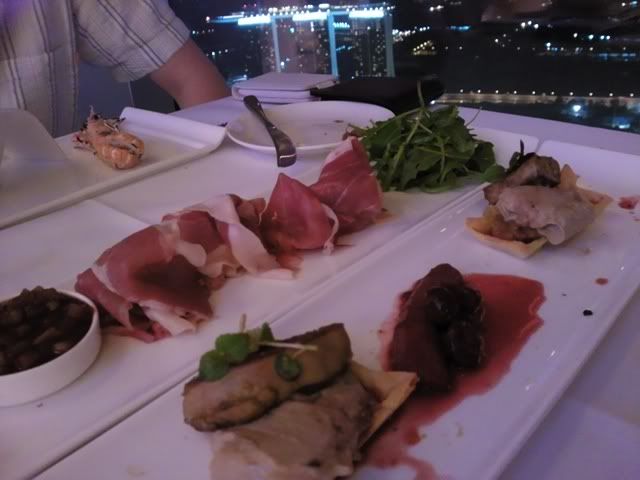 Left to right: Proscuitto de Parma 20 months (S$18 for 50g) and Croustades of foie gras and TWG Chamomile (S$28). The Parma went very well with the sweet pickled pear, while the foie gras was of good quality and came with a sweet sauce infused with our very own TWG Chamomile.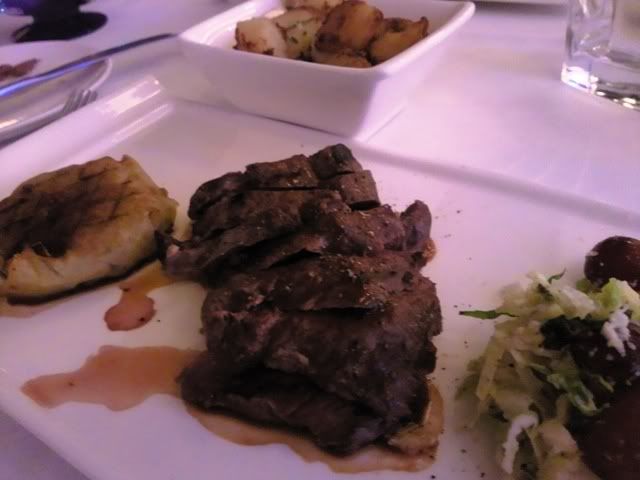 We were surprised by the size of the juicy and tender Juniper crusted saddle of venison, spiced pigeon bisteeya pastry, grape salad and verjuice (S$48). It was big. The grape salad was a surprise hit too together with the succulent venison.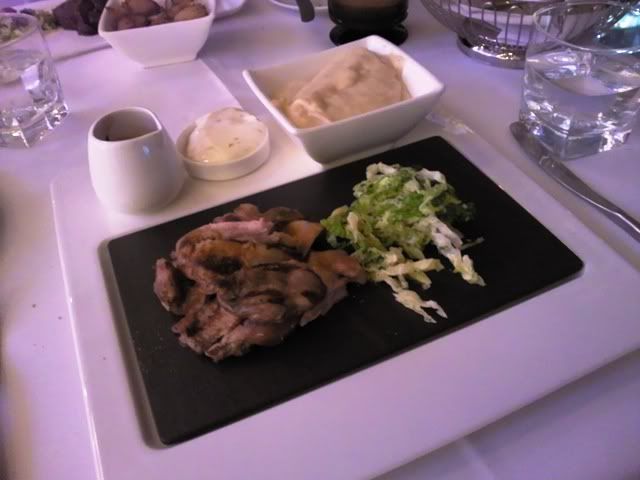 The Spatch-cocked boneless quail (S$36) served with cabbage and parmesan salad, Paris mashed potato and Rosemary potatoes was another winner. Although the quail was slightly more gamey than chicken, but it was still acceptable to me, and the juicy tender flesh made up for it. I also thoroughly enjoyed the Rosemary potatoes. In fact, the rosemary potatoes was one of the best versions I ever had.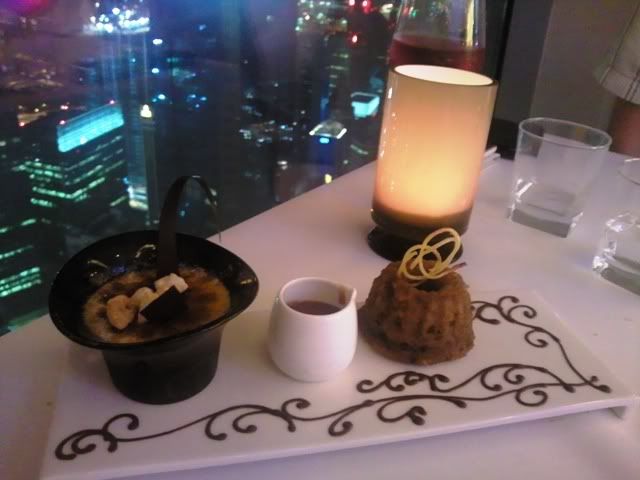 Although we were too full after the dinner, we still managed to squeeze in a Macadamia Creme Brulee + Sticky Date Pudding (S$14 for two desserts). Here, the minimum order if 2 desserts per order. The highly recommended Creme Brulee was indeed creamy with a crisp layer of burnt sugar. Also good was the sticky date pudding with warn caramel sauce, but the version at
Marmalade Pantry is still the best.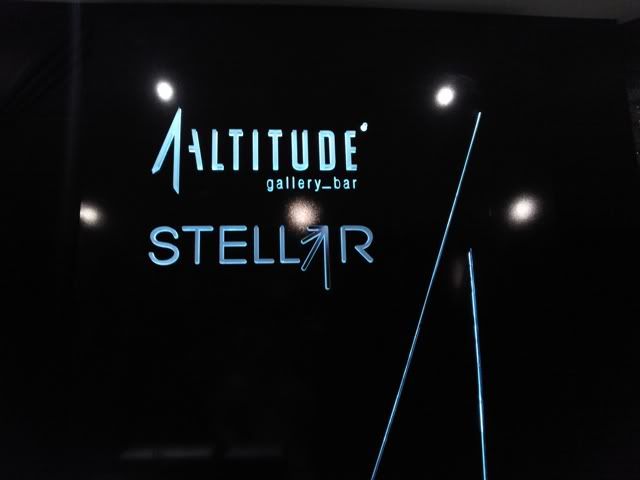 So after a shaky start, the dinner got better and better. I would highly recommend their mains and desserts here. Although price is not cheap, but the quality of food here is very good and not pretentious.
Stellar
1 Raffles Place
Level 62
One Raffles Place (formerly OUB Centre)