In Resorts World Sentosa, the only place you can get a meal for less than 5 dollars is inside the casino where the food are sold at discounted prices (for example a bowl of Braised Beef Noodles costs only S$3.50 after discounts inside the casino). Outside, it's another story.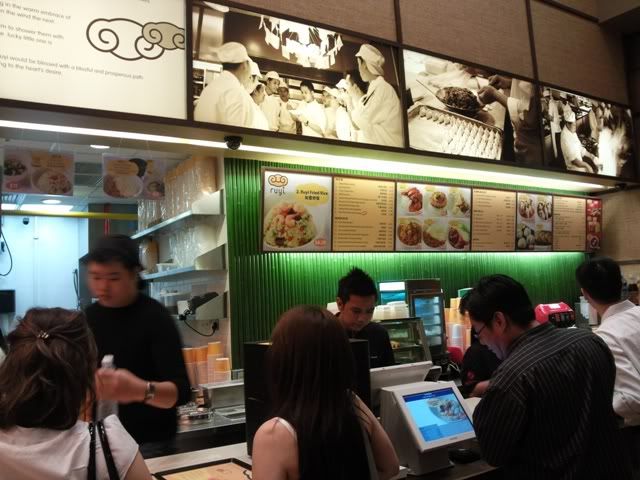 The 2nd cheapest option available here is Ruyi, a new fast food themed Chinese eatery opened by the Tung Lok Group. It is located just outside of the casino, so non-gamblers can also access this eatery.
Ordering is just like how McDonald's operates - Queue up, order, pay and wait for your food all at the same counter.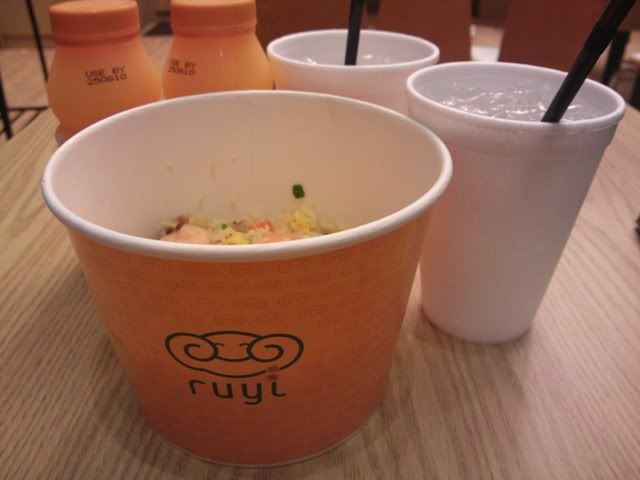 No ceramic bowls and spoons here. Everything is just like what you expect from a takeaway counters, except that here there are seats. The same paper containers are used for soups and rice/noodles, but portions are quite small for one serving of rice and noodles.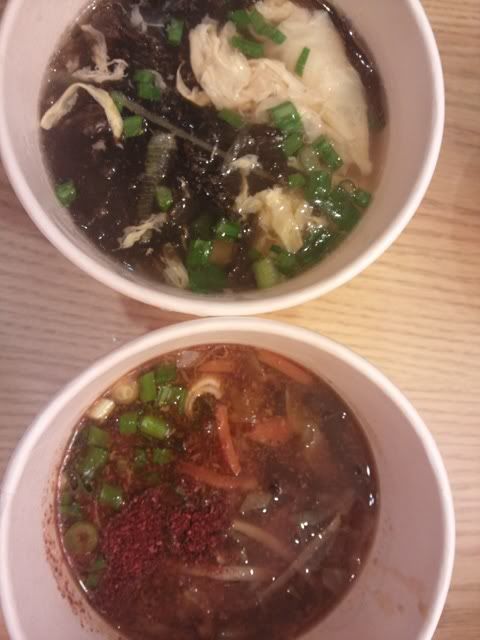 Seaweed Egg Flower Chicken Soup S$3.90 (left) and Hot & Sour Soup S$3.90 (right). We like the latter much better due to its tanginess and spiciness. The Seaweed soup was a bit too mild.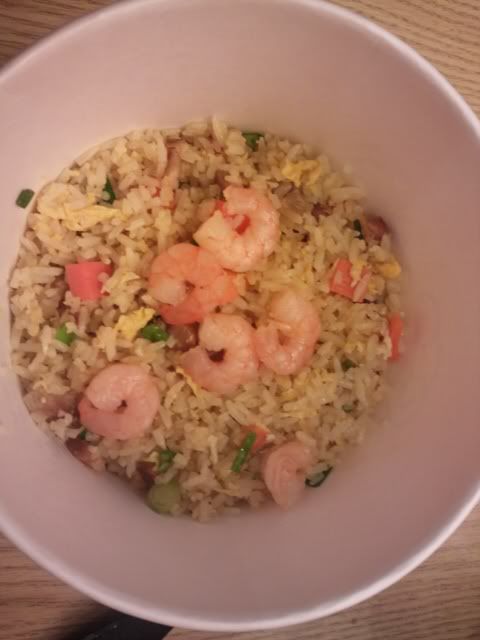 Ruyi Fried Rice S$6.20 was good and would satisfied most hungry diners.
A surprise hit was this Zha Jiang Mian (Stewed Minced Pork Noodles) S$6.90. I had tried some pretty bad versions in food courts and restaurants, but this was one of the rare few times where I actually enjoyed this mainland China staple.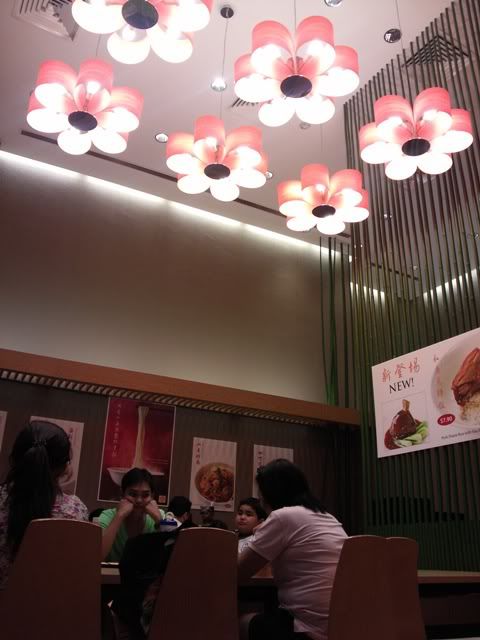 The eatery is small, and quite crowded during meal times.
Do try the Zha Jiang Mian next time if you were to visit this fast food chain.
Ruyi
Resorts World Sentosa
Festive Walk,
26 Sentosa Gateway
#B1-222/223
http://ruyi-anytime.com/index.php