I have been to Florence in Italy, but I never saw Procacci while there. Maybe it's the Christmas season and they were closed for that week.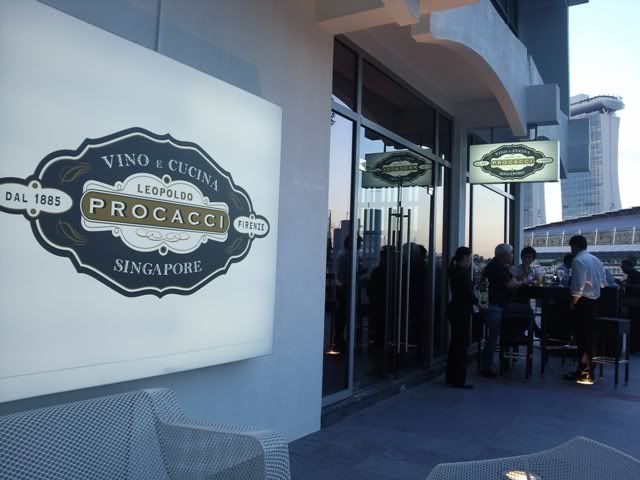 Procacci has a looong loooong history. Opened in Florence in 1885, Procacci is one of the few gourmet shops in Italy which specialised in truffle. But what made them famous was their panini tartufati – soft rolls smeared with fragrant truffle salsa. Unfortunately, it's still not available here in Singapore.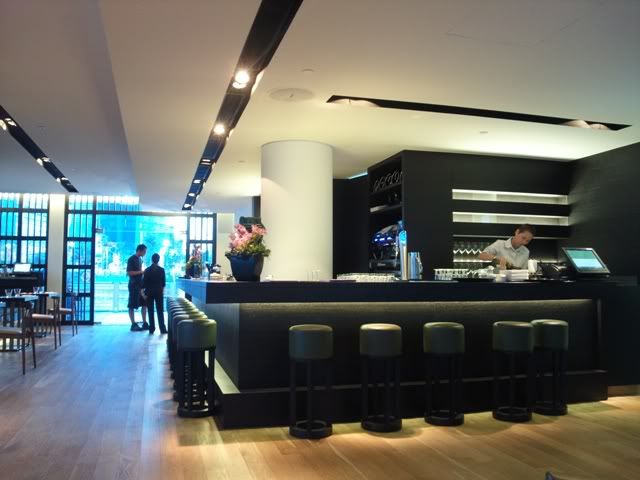 Sitting al-fresco is a good idea when there is no noisy YOG concerts or when the weather is cooler. The view outside is also better. However, we chose to sit inside as it was more quiet and cooler during a warm Wednesday evening.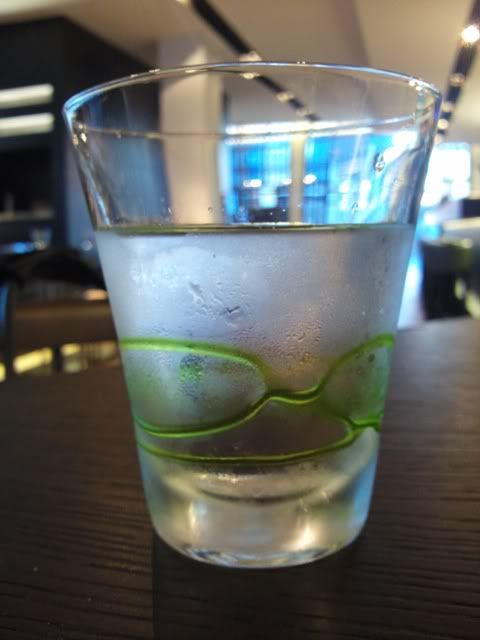 Free iced water is served here. This is Procacci's first ever shop outside of Europe. And Singapore's outlet actually follows their one and only Italian full restaurant in Vienna, Austria and no their gourmet shops concept in Italy.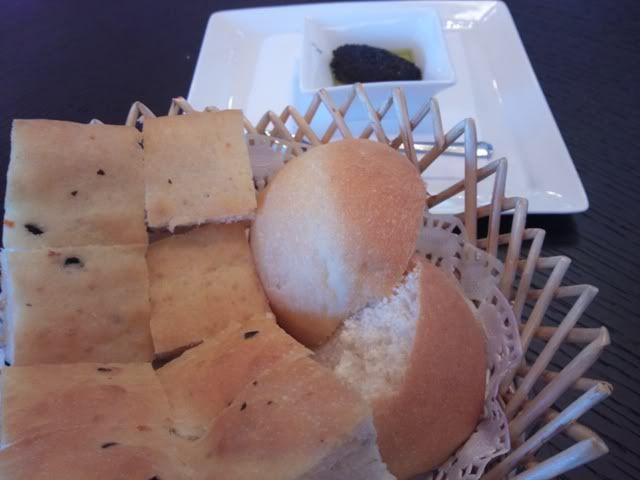 The bread is quite dull, but as I was hungry, had no problems finishing it. The olive dip was really good.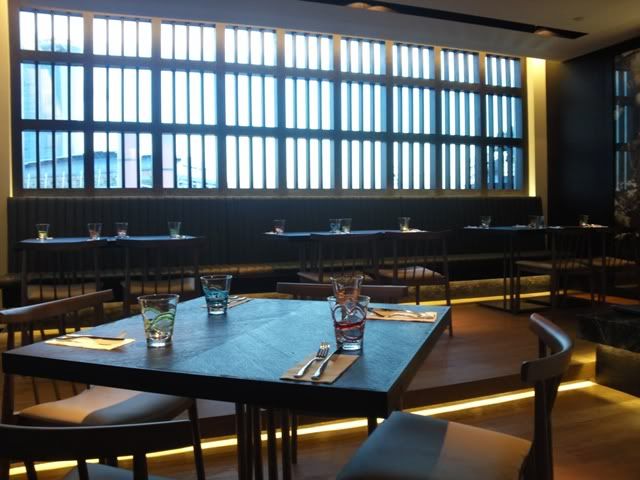 The restaurant was pretty quiet in the inside, but was already full and reserved outside.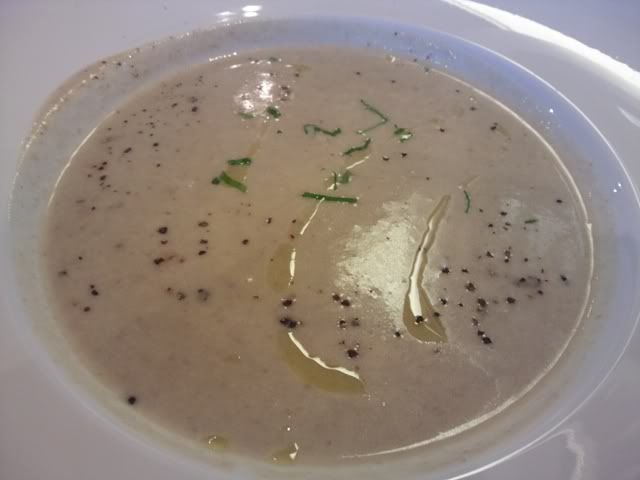 Had a serving of Truffled Potato Soup (S$15) . The soup may taste ordinary, but I was hungry and cold that day, so I was pretty much satisfied with this warm soup. The restaurant did not stinge on the truffle oil. Quite robust.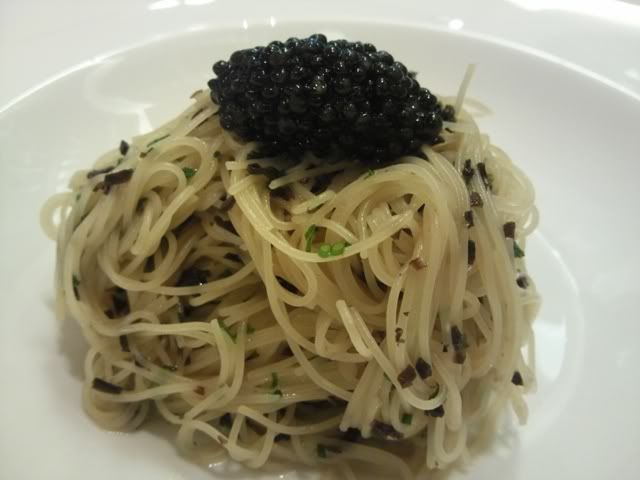 Capellini, caviar, truffle oil (S$50) - Chilled pasta with caviar and truffle oil. Gunther's still make the best version, but Procacci has almost double the portion of Gunter's. Taste was good.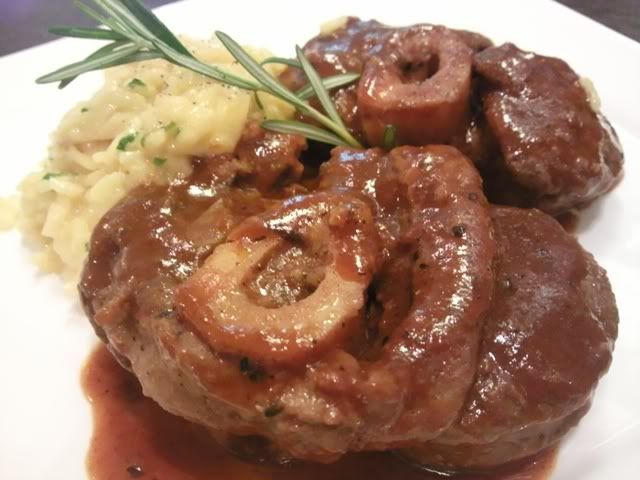 Classic Osso Buco, saffron risotto (S$35) - The big bone is the bone marrow and is from the veal's shank bone. Very very tender and flavourful. This was recommended by the serving staff. The risotto was also nicely executed together with the aroma of the saffron.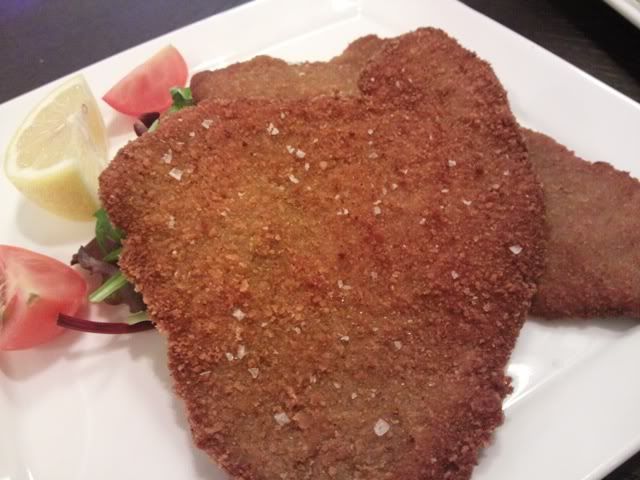 I didn't quite like the Milanese-style breaded veal (S$30) . No doubt the veal is tender, but I think the chef over fried the crumbs till there was some "burnt" smell and taste to some part of the veal.
Price is not cheap, but the food is quite good. I am waiting for them to introduce their panini tartufati which made them famous in the first place. Menu is limited now as they will only have a full menu in September.
Procacci
1st Floor
Customs House,
70 Collyer Quay