On a sleepy weekday afternoon, we went to Meritus Mandarin for lunch. Till now, I am still confused with all the Meritus and Mandarins. There is a Meritus Mandarin (formerly Mandarin Hotel), Meritus Marina and Mandarin Oriental (formerly Oriental Hotel). It was only in recent years when I start to go to these hotels for meetings, that I finally get all their names correct.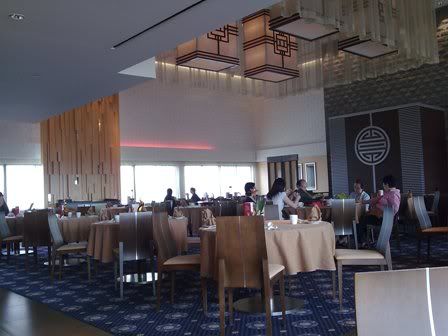 Pine Court, an established Chinese restaurant in the heart of Orchard Road, has recently undergone a revamp. They now serve a buffet brunch on weekends, but standards seem to go down when they are serving brunch buffets. So perhaps it is better to come on weekdays where only the ala-carte lunch is offered.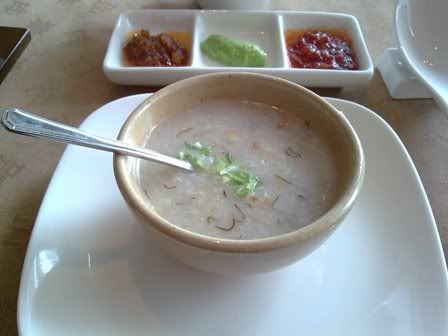 Complimentary appetizer of oyster porridge. This got to be the best porridge I ever tried. It is sweet, savoury and full of dried seafood goodness. Pity that it is available only in a small appetizer bowl.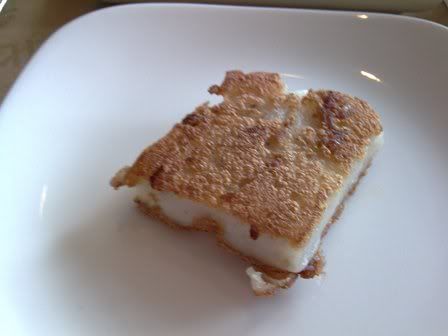 Crispy pan fried carrot cake
Steaming hot Crystal prawn dumplings - prawns are crunchy and sweet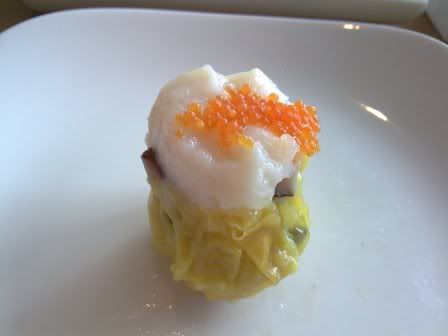 Prawn and pork Siew Mai with roe - Lot's of prawns goodness!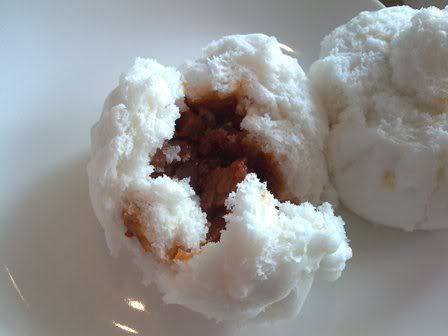 Fluffy char siew bao - Really fluffy skin. This is the "open end" version of the Char Siew Bao.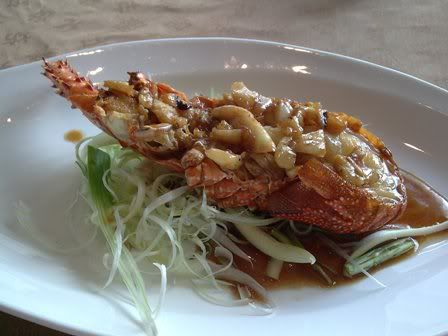 Pan fried lobster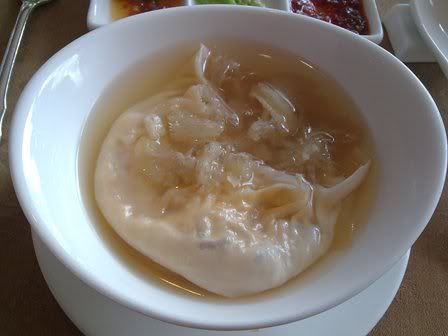 Sharks Fins Dumpling soup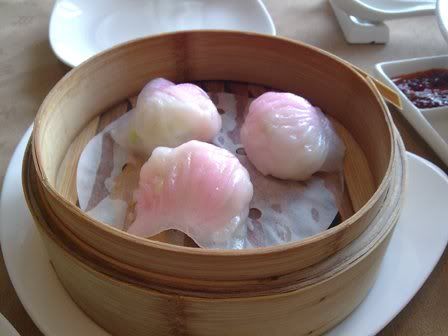 Har Gow with asparagus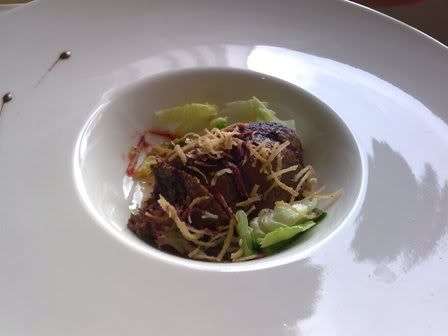 Special duck meat dish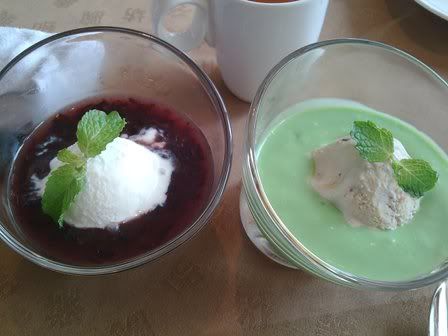 Desserts
Pine Court
35th floor, Meritus Mandarin, Orchard Road