Wakashachiya is a popular curry udon chain in Japan and it originated from Nagoya city.
A specialty is their cheese + curry. Upon hearing it, most people will feel that cheese + curry is a bit too heavy for local taste.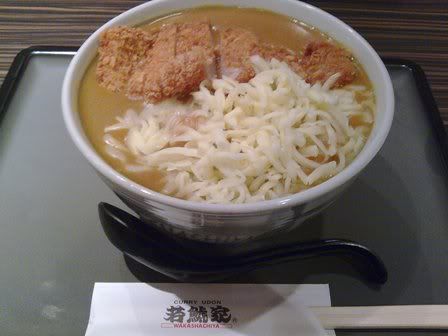 I was hesistant when I tried it first. But I was sold because the cheese goes very well with the Japanese curry!
It made the curry thicker and also more fragrant. I don't know how they do it, but the 2 ingredients go very well together.


Wakashachiya
#03-93/95 The Central,
6 Eu Tong Sen Street