Whenever the restaurant Yan Ting is mentioned, most people who reads The Sunday Times will never forget the 2 reviews written by food reviewer Wong Ah Yoke.
The first review was terrible, and I think it was the worst review ever given to any classic chinese restaurant.
However, the restaurant revamped its food and the 2nd review was definitely much better.
Yan Ting is situated on the 2nd floor of the 5 stars hotel St Regis along Tanglin Road.
It now serves a sunday brunch during the afternoon lunctime session to all diners.
There were lot's of choices, from Dim Sum to Cantonese cooked dishes to desserts.
Decor is pretty classy.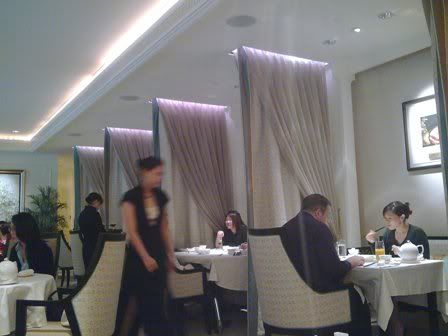 Ordered assortment of Dim Sum such as Prawn Dumplings, Char Siew Bao and Duck Egg and Cream Bao. Like the Duck Egg Yolk and Cream bun the best due to unique sweet and salty taste. The skin was also fluffy and soft.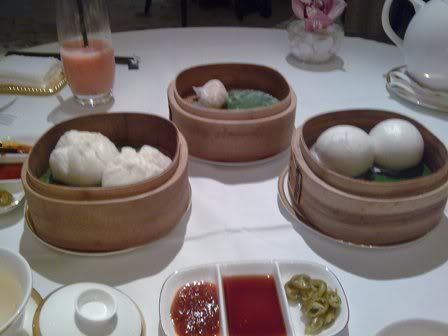 1 serving each of Shark's Fin Soup. Pretty good and intense.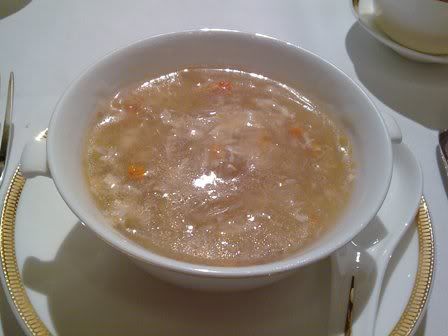 Here is the double boiled soup. Notice the waiter already seperated the ingredients such as the pork ribs and peanuts at a side.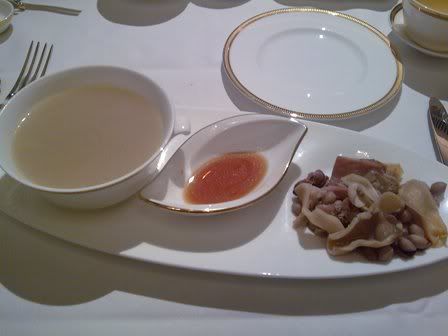 Roast Meat Trio - Roast duck, char siew and crispy roast pork. The cha siew was really flavourful and tender. Roast pork was crunchy too.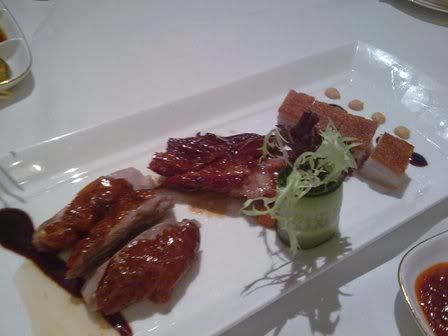 Lobster pan fried - Fresh lobster meat with savoury gravy. Very fresh and sweet.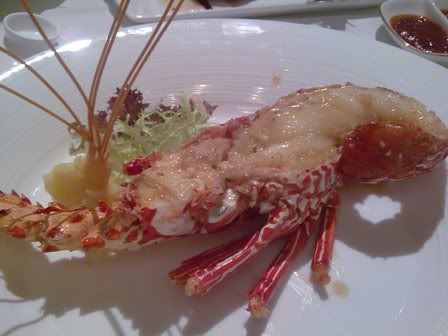 Cereal fish. Quite special as this is the only place which sells cereal fish. It basically taste like cereal prawns, but minus the prawns and replaced with fish.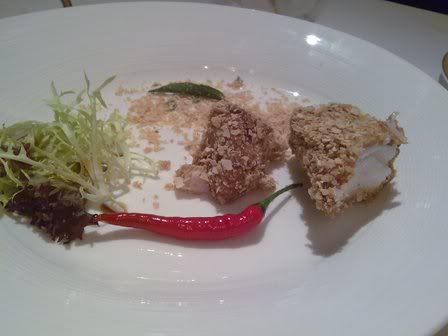 Pan Fried King Prawns - I am a prawn lover, and love anything with prawns. The prawns are pan fried with some mushrooms and tangy kung pao sauce. Prawns are very fresh and crunchy.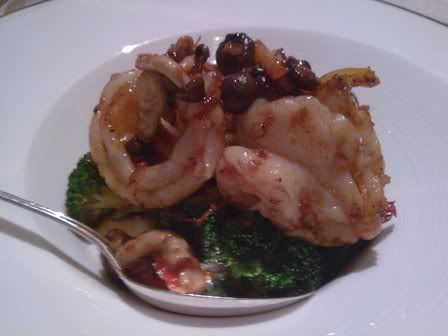 "Moonlight" Beef Hor Fun - Quite good, but unfortunately not much "wok hei" in the kway teow.
Pan fried pork slices - I think they must have marinated it with some marmite or special vinegar, which gives it a special taste.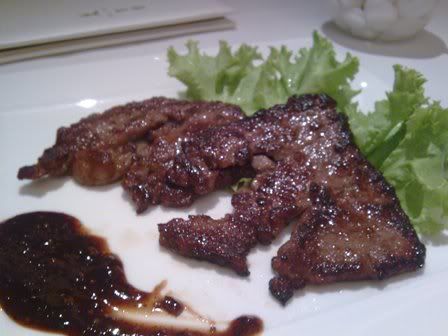 Sweet & Sour pork - The usual taste. But is one of my favourite dish in any chinese restaurant.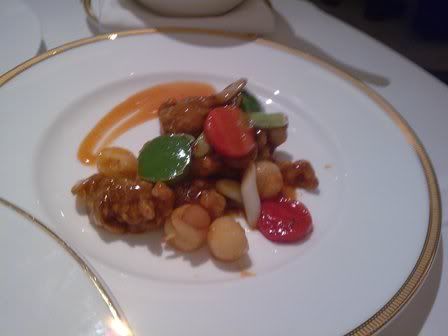 Mango and Pomelo Sago - Cooling dessert after a heavy brunch.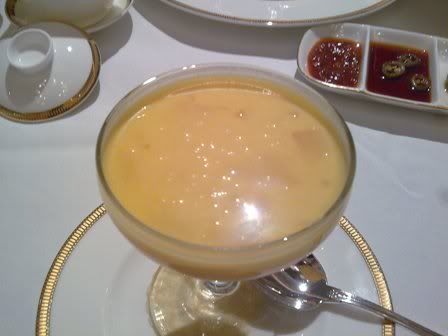 Food is good, service is also good. Reservations highly recommended.
Yan Ting
2nd floor, St Regis Singapore
Tanglin Road