Prosperity Kitchen was opened last year by 3 Hong Kong TVB stars with much fanfare, and is situated along Mohd Sultan Road inside a shophouse.

However, Prosperity Kitchen is also your typical Hong Kong cafe. Serving Hong Kong treats such as thick toast with peanut butter, Yuan Yang drink, and other tze char dishes.
Had dinner there not too long ago.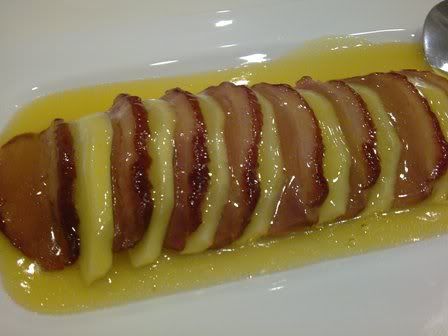 First dish is the roast duck with mango. The roast duck is pretty tasty and juicy. Goes well with the fresh pieces of mango and the sweet and sour sauce. Do order this dish with either fried rice or noodles, because it is quite weird to eat this with plain rice.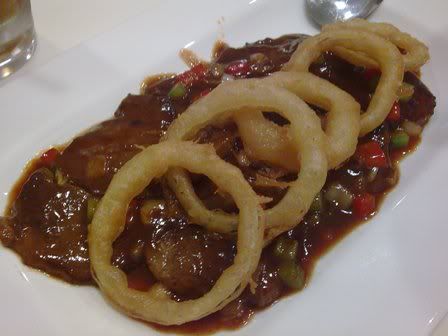 Black Pepper Pan Fried Beef with crispy onion rings. Beef is tender, and onion rings always go very well with beef and black pepper. A great dish to go with plain white fluffy rice.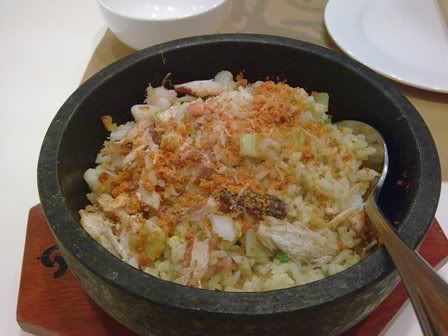 Crab meat fried rice in Korean hot stone pot. Quite tasty as the rice is filled with crab meat. The restaurant was considerate enough to serve the fried rice in a hot pot, as fried rice can become pretty oily when cold.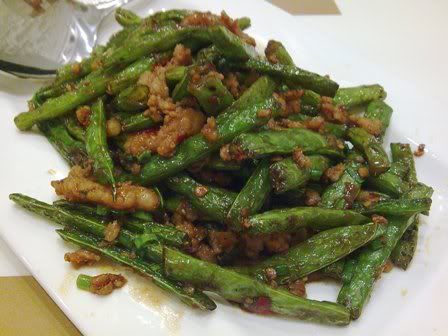 One of my favourite vegetable dish. Stir fried beans with minced pork and chilli.
Prosperity Kitchen
15 Mohamed Sultan Road