Few people would have thought that 7atenine is actually from across the causeway. First opened in Kuala Lumpur in 2006 by the owners of a sports bar and restaurant in KL, 7atenine made its debut in Singapore in 2008.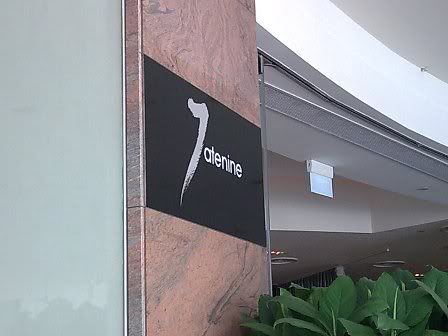 One of the restaurant's most popular item is the Lunch Unlimited special costing S$37++. daily from noon to 2:30pm. No menu is given and diners will be served as much food as they want, based on the chef's recommendations.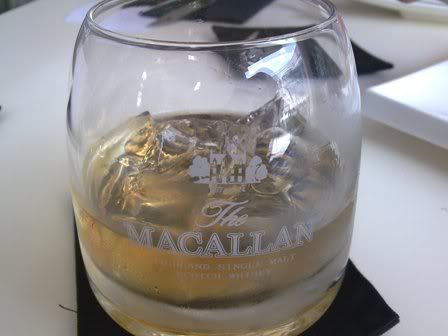 Started off the lunch buffet with a small glass of whisky. Outdoor seating can get unbearably hot, so it is best if you can try to get an indoor seat.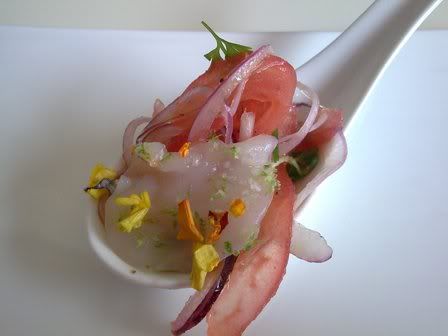 No menu is given, so every dish is a surprise. First is a scallop starter. There are bits of dried flowers being scattered on the scallop, which adds texture to the dish.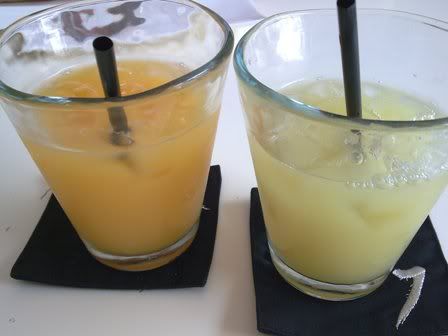 Unlimited servings of fresh juice with Lunch Unlimited.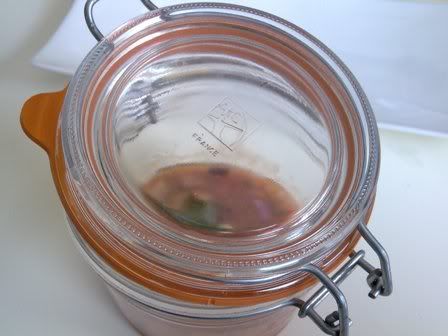 The cold salsa tomato soup, served in a jar.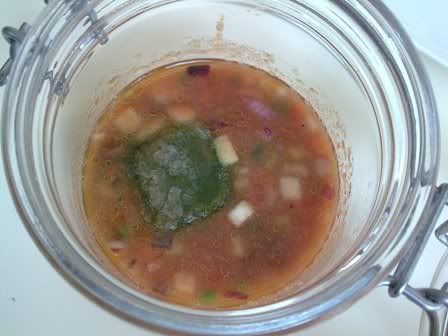 Initially, I thought I would not get used to a cold soup. But the was went well with the sweltering heat. And it was a nice touch that they made a ice-cube out of some vegetables concentrate.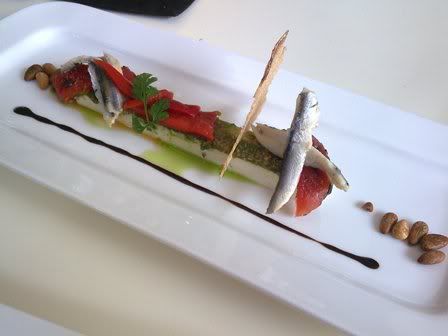 This is a very special dish of Mozzarella Cheese with anchovies. Didn't know anchovies go well with cheese.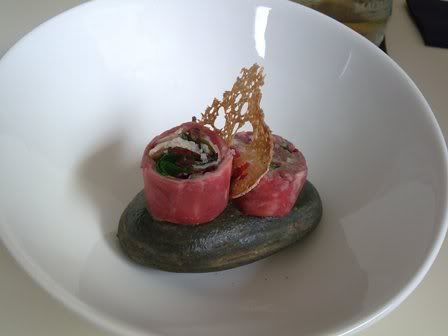 Beef roll on hot stone. I am not sure how hot the stone was, but it wasn't smouldering hot.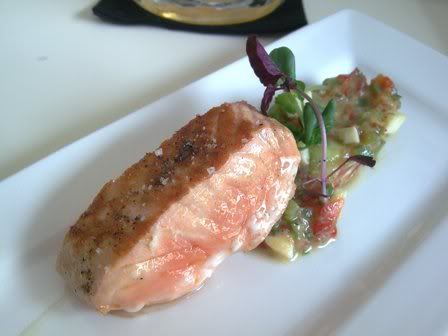 Pan seared salmon with side serving of tangy vegetables. The seafood served here is quite fresh.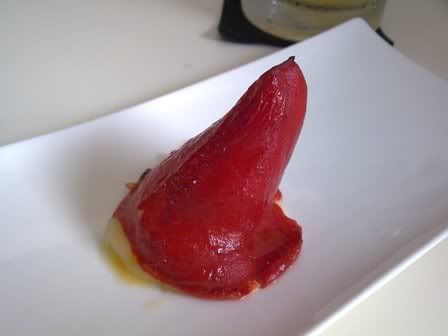 I like this dish. Is a whole roasted and peeled red pepper, with butter mashed potato inside.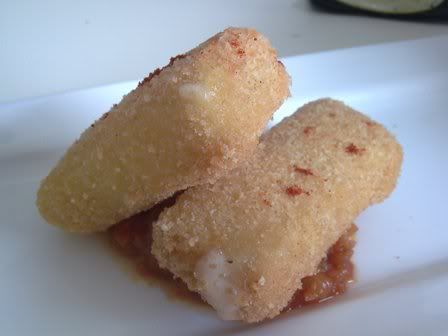 Mozzarella cheese stocks. Pretty cheesy and creamy, and the salsa is there to prevent the "jelek" feeling.
Roasted pork "coins" with baked baby potatoes, olive oil and balsamic vinegar. Simple dish, but taste pretty good!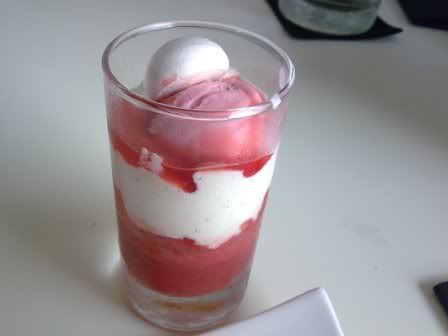 I enjoy this dessert of strawberry dessert, cream and fresh berries.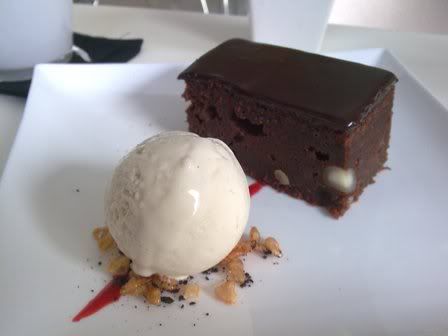 Brownie with vanilla ice-cream. Brownie was a bit dry, but goes well with the ice-cream.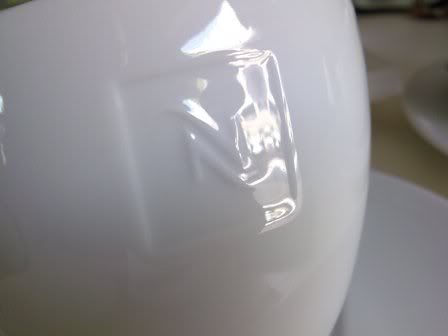 Here, they serve Nespresso coffee. Nespresso is he latest high-end coffee maker from Nescafe which uses their special Nespresso coffee capsules. My first time trying Nespresso, and I must admit that coffee never tasted so good!
One point to note, is that the staffs do not serve the same food to everyone who orders the Lunch Unlimited, which may results in some diners having this while others did not get that particular dish. Think it will be better if a menu is available to allow diners to see what food they will be served, since everyone is paying the same for the buffet lunch.


7atenine
#01-10/12 Esplanade Mall
8 Raffles Avenue
TEL: 63380789