Geylang is not only famous for foreign talents, it is also where some hidden gems are located. Along Geylang Road (towards Bedok) is this small eatery Old Mother Hen. It sure sounds rude in Hokkien dialect. haha
The eatery is air conditioned, and the menu is actually a photo album. All the food items are photographed, catalogued and arranged in a photo album for ordering.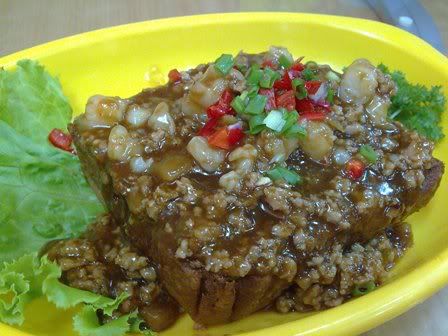 This is the MUST ORDER dish. Special Tofu. It is a big piece of home made tofu which is deep fried, and drizzled in a savoury minced por sauce full of crispy pork lard goodness. Calories will shoot up, but well worth it.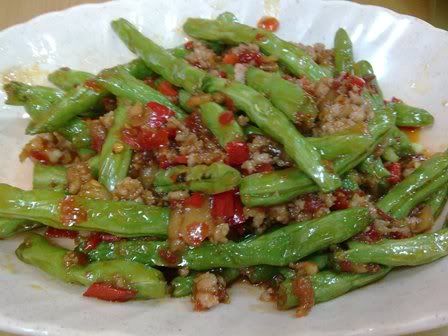 Crunchy french beans with minced pork and chilli. Great with rice.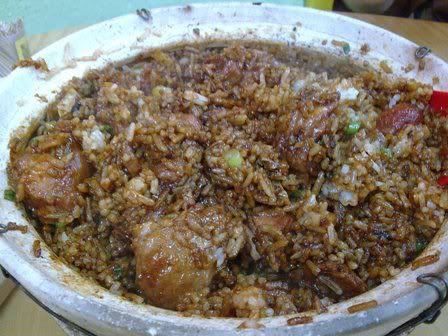 Claypot rice - What is unique here is that you have to wait 20 minutes for the claypot rice. The owner cooks the rice from scratch. This is different from other shops where they simply add in cooked white rice into the claypot. Therefore, you get to taste the really fragrant rice in the clyapot with crispy burnt bits. I love the dried preserved salted fish and eggs they add to the rice. Very traditional.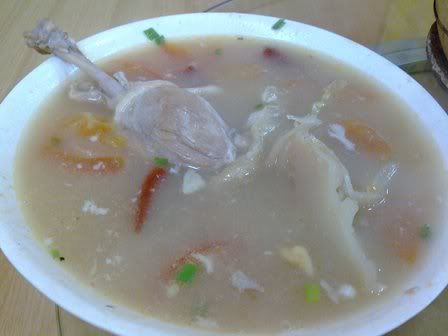 Salted Duck Soup - Quite nice. They give the entire duck thigh and drumstick. Meat is tender and flavourful.

Overall, food is tasty and price is affordable. But parking can be a headache.

Old Mother Hen Restaurant
136 Sims Avenue