Chef Philippe Etchebest, who received 2 Michelin Stars, recently guest starred at Hilton's Habour Grill & Oyster Bar.
This was my first visit to the Habour Grill, and find the place charming. Service was attentive but not intrusive.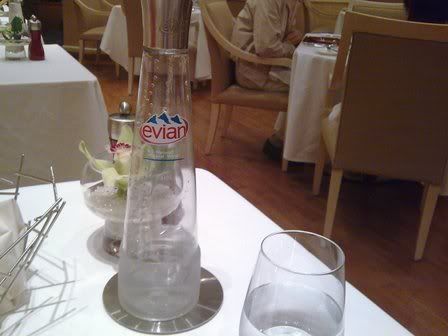 We had the Evian still water, and this special edition bottle in only served at selected places in Singapore.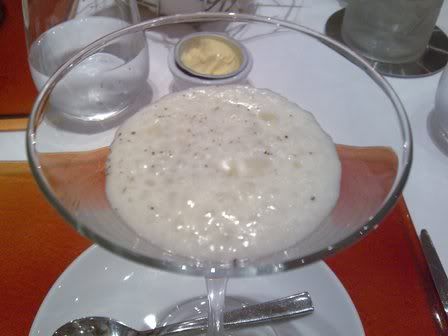 Started off with the Amuse Bouche, which means is a bite sized appetizer served according to the chef's selection.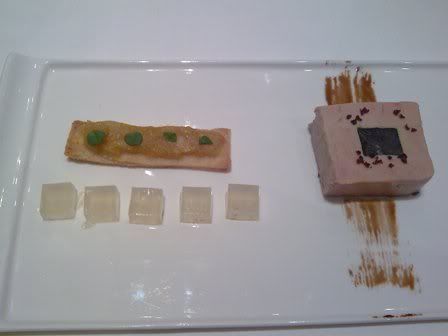 This is a unique appetizer. The large square cube on the right is actually Foie Gras.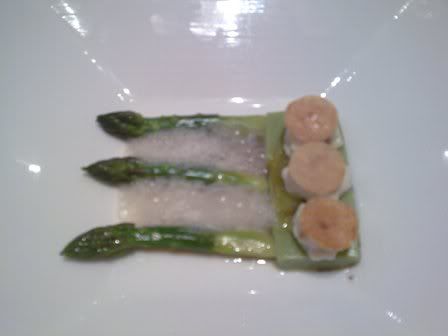 Another appetizer is codfish brandade with asparagus. By now, I am quite impressed by the arrangement of food by the Chef.
The pumpkin seafood soup actually came in a jar, with the ingredients such as seperately served on a soup bowl. The waiter then poured the soup from the jar into the bowl.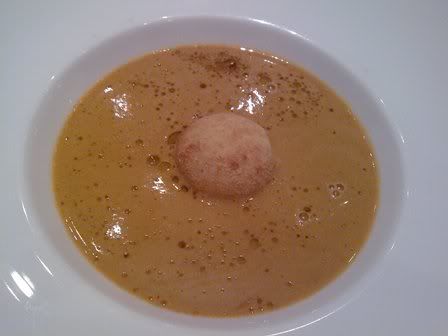 Lobster Bisque. Again, the soup was poured into a bowl of lobster meat.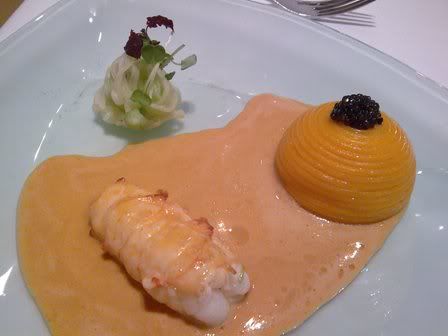 This is an interesting main dish. The pasta was swirled into a dome and topped with caviar. Crunchy fresh lobster meat companies the pasta.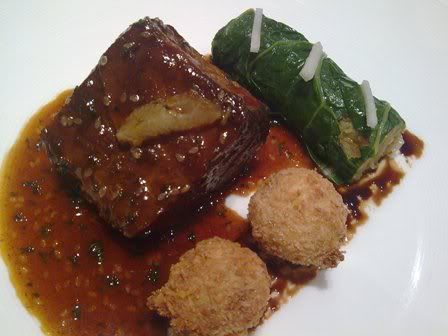 Another choice of the mains include the braised lamb that was tender and moist.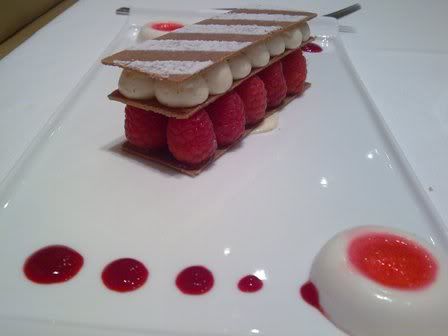 Dessert was Mille-Feuille of raspberries and creme. Mille-Feuille actually means thin pastry with cream or fruits in between. The dessert was very enjoyable, with alternating rasberries and crispy pastry layers.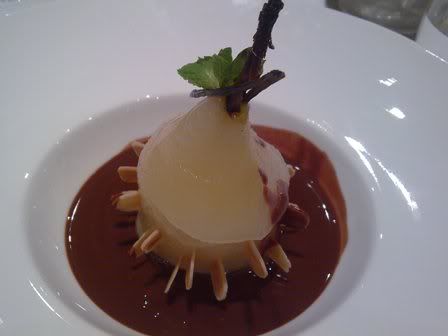 I was quite amazed when this was served. A fully shaven pear with slices of almonds decorating the pear slices, accompanied by a thick chocolatey sauce as the base. Looks like a spaceship!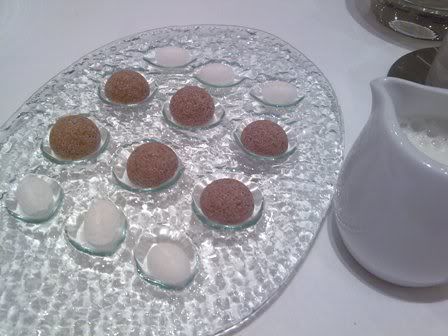 Nowadays restaurants love to find creative ways to present white and brown sugar. Here, the sugar spheres were served in a specially designed glass platter.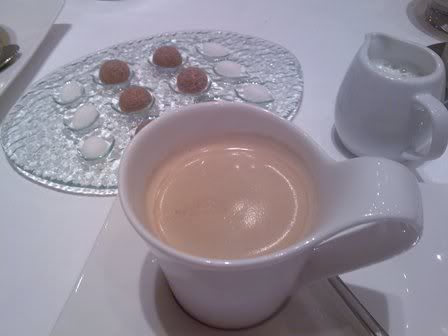 A cup of cuppa to end the meal. And of course...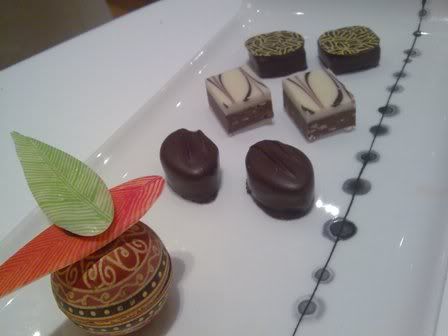 Petit Four of chocolates to company the coffee. Everything here was edible, even the round decorative sphere and the coloured creme leaves.
Habour Grill & Oyster Bar

3F Hilton Hotel
581 Orchard Road
Tel: 6730 3393