da Mario Pizzeria is a small pizza eatery located within the Quayside. It may be quite difficult to locate it if you are unfamiliar with the vicinity. However, if one can locate the colourful bridge along Robertson Quay, then you should be able to see (or smell) where the pizzeria is.
Limited air con seats are available, as most of the seats are al fresco.
There is a nice pizza oven and real italians making the pizza, so you can be sure of the authenticity of the pizzas here.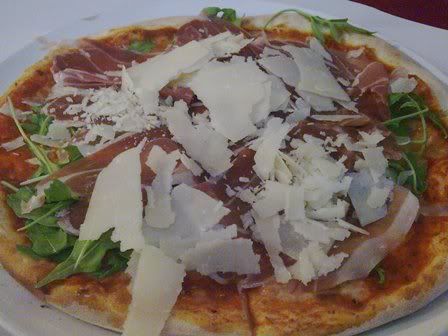 Sole Mio - Tomato, cheese, rocket salad, Parma ham, shaved parmesan cheese. I like the balance between the rocket leaves and salty parma ham. Crust is not too thick not too thin, just the right balance.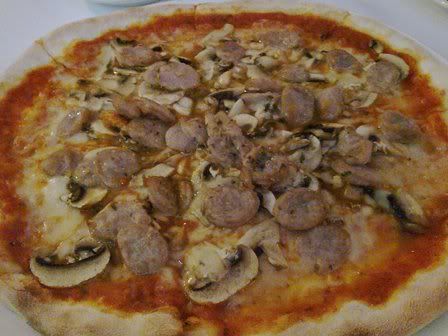 Rustica - Tomato, cheese, Italian pork sausage, button mushroom. Love the italian pork sausage. Makes the pizza very tasty. Find it better than the former pizza.
da Mario Pizzeria

60 Robertson Quay
#01-10 The Quayside
Tel: 62357623