Before I start this, let me say this: Molly Malone serves the BEST Fish & Chips in Singapore. The fish and chips here are of a sizable portion, and served in an authentic Irish pub. Staffs are friendly too!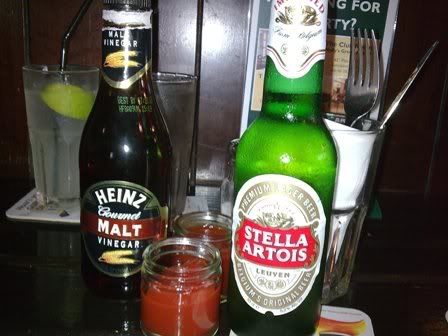 The pub serves Heinz Gourmet Malt Vinegar with the fish and chips. Noticed that it is getting more and more popular in Singapore, all thanks to the British. The ketchup and chilli sauces are served in small jars. At the side is my bottle of Stella Artois, which is very light and tasty.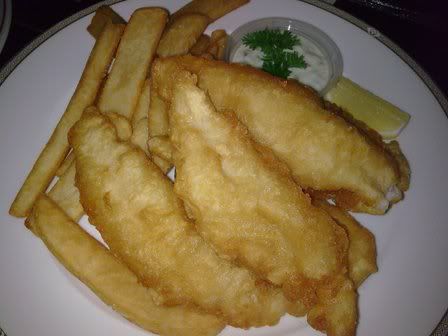 4 large pieces of beer-battered fish and chips. Fish is fresh, batter is crispy and not oily, and fries are hand-cooked. Strongly recommend everyone to order this, but not that portion is huge.
Molly Malone's

56 Circular Road
Tel: 6536 2029