Was recommended to Ming Kee by a good friend. Had pass by this restaurant a few times, but never knew that it actually serves great seafood at affordable prices. Not too long ago, the famous food blogger Chubbyhubby blogged about this place. Soon, it became quite popular for its good tasting seafood dishes and attractive prices.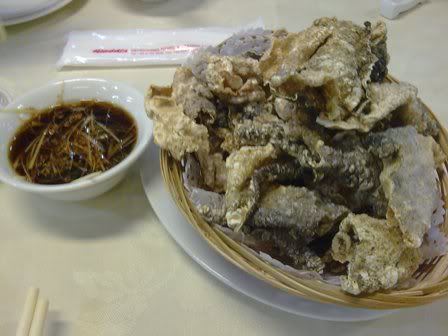 Crispy fish skin. My first experience with this dish was at Shatin Kitchen @ Geylang. I always wonder how the chef slice the skin, and fry it till so crispy. But the dipping sauce at Ming Kee is a bit too salty, so go easy on the sauce.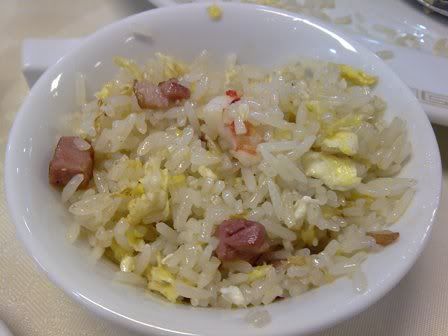 Yang Chow Fried Rice - great wok-hae. As you can see, each grains of rice is fried till they are seperate, and appears golden in colour with the egg yolk.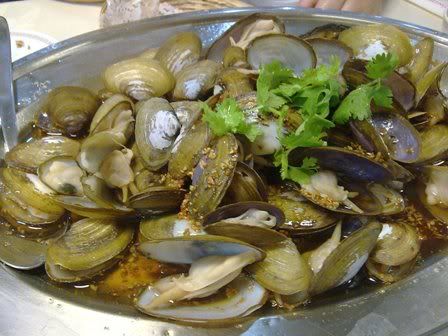 Garlic steam mussels. The mussels are extremely fresh, but the sauce is a bit too salty. I believe the sauce is same as the fish skin sauce. I think Ming Kee serves one of the best version of steam mussels with garlic.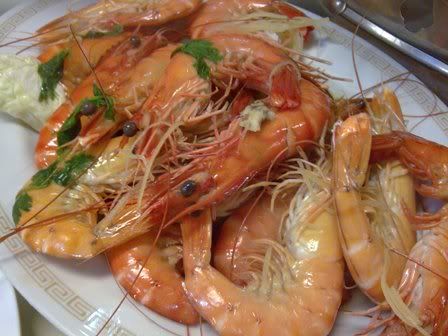 Drunken prawns. We saw the waitress cooked the drunken live prawns in a hot pot next to us. The prawns is indeed very fresh, and the prawn stock is quite potent as it is brewed with chinese traditional herbs such as red dates and dang gui.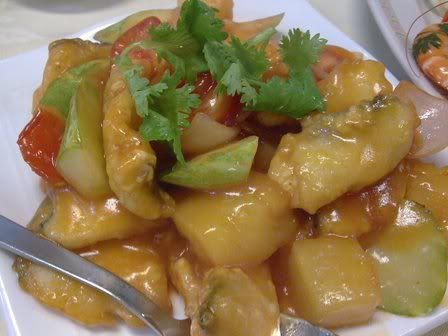 Finished off the meal with sweet and sour fish. Many restaurants usually use day old fish to cook this dish as they hope that the sauce will cover the "fishy" taste. However at Ming Kee, I am pleased to say that they use equally fresh fish for this dish. One of the better versions of sweet sour fish I have eaten.
Service is very good. But limited seating space in the air con area. So if you are coming here, it is best to reserve an indoor air con seat, especially with the current heatwave in Singapore.
Ming Kee Live Seafood
556 Macpherson Road
Tel: 6747 4075