The area around Bukit Pasoh near Cantonment Street has slowly established itself as an up and coming leisure district. With the opening of Andre Chiang's new restaurant in the area this month, the Bukit Pasoh district looks set to be another mecca for food lovers here.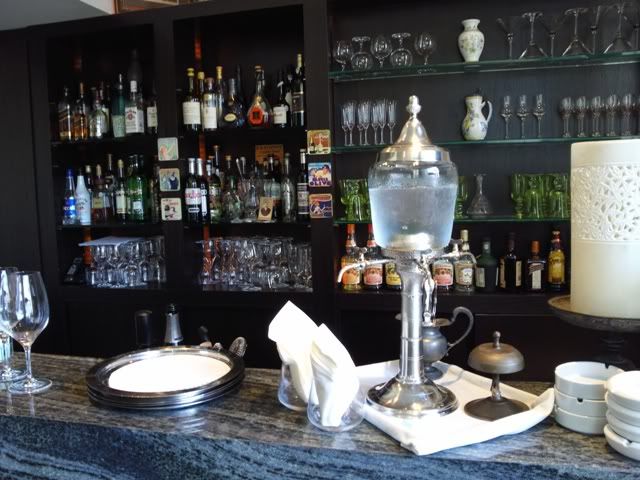 The restaurant got its name from this really high alcohol level drink, and thus this beautiful Absinthe slow drip fountain at the bar counter.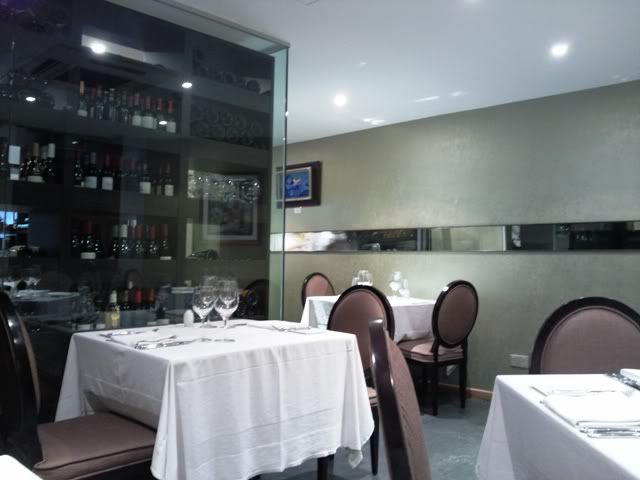 It's rare that we got time on a weekday for lunch, so we went straight for their Set lunch (S$38++) . To be away from the main dining area, I would recommend sitting behind their one and only private room. Of course, it's also a challenge to get the attention of the service staff from here as it is blocked by the dining room.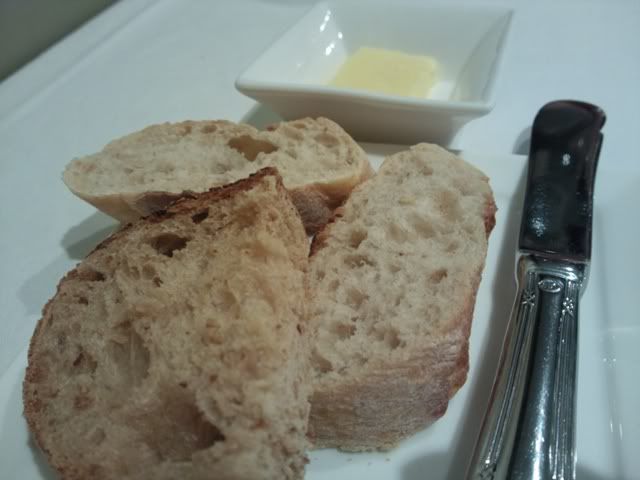 The staff served us some warm bread and butter.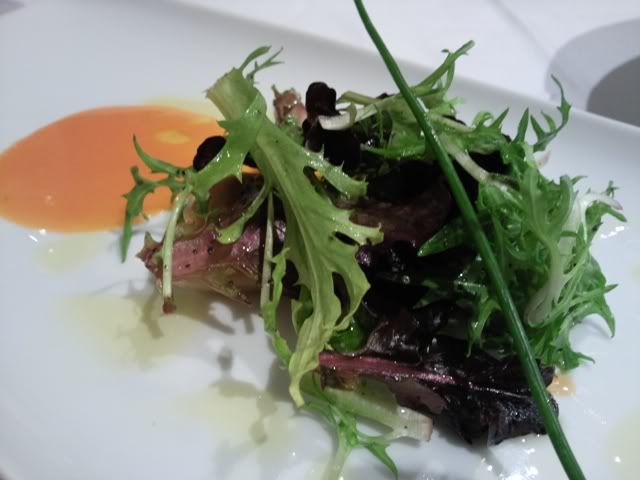 Crispy duck rilette parcel with Mesclun Salad and Tomato Coulis was our appetizer for the set lunch. The "parcel" was hidden under the salad. First bite and I love the crispy shell and the tender flavourful duck rilette inside.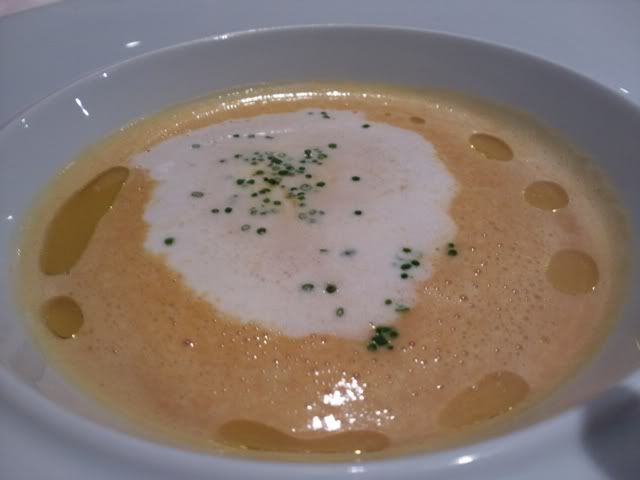 Another starter to choose from was their Soup of the day (Pumpkin Soup). The bright orange coloured soup was creamy and had nice hints of truffle taste. Great for a cold rainy day. Portion was good too.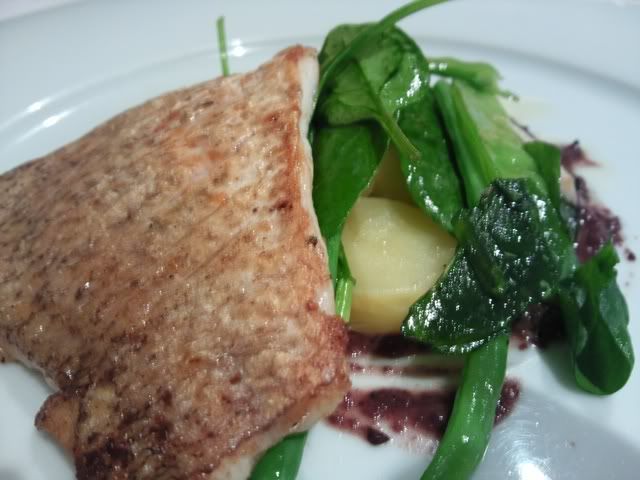 The Grilled Sea Bream with Warm bean salad and olive tapenade fared well. My guess is that the fish was grilled in pure butter, hence the buttery taste over its crispy fish skin. Flesh was sweet. And the accmpanying bean salad tasted crisp and fresh.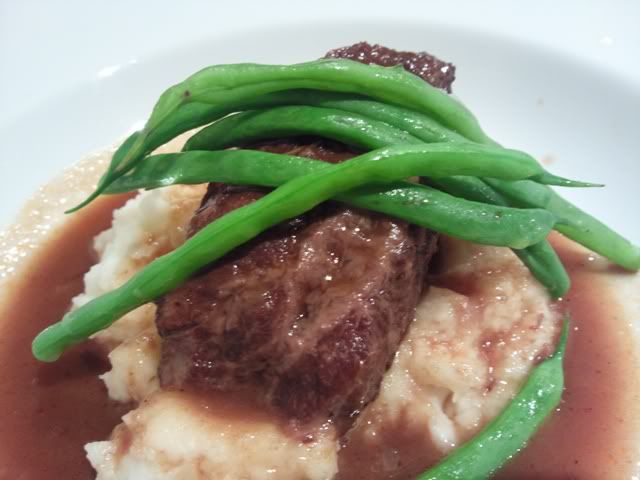 Also worth a mention was the Braised beef cheeks in red wine with mashed potatoes and green beans. Without losing its shape, the braised beef cheeks was tender and not too oily to the taste. I can also taste bits of real potatoes in the mashed potatoes, evidence that they really mashed their own potatoes from scratch.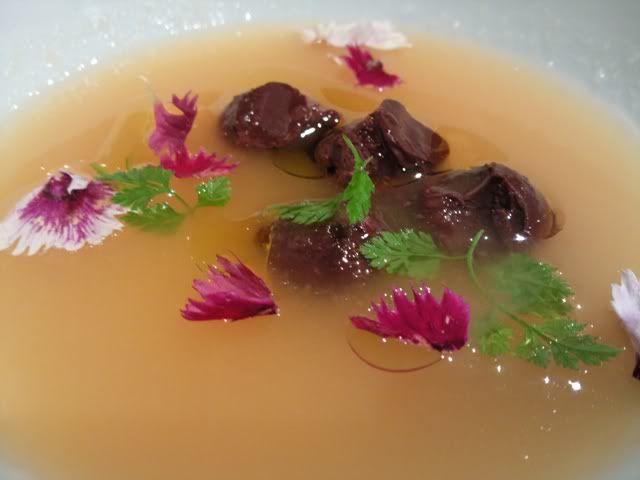 The only thing I didn't really like was this Chilled philibon melon soup with Chocolate Ganache. Maybe for me, I still don't really like having cold soup as dessert. But I must say the melon soup was refreshing after a heavy meal.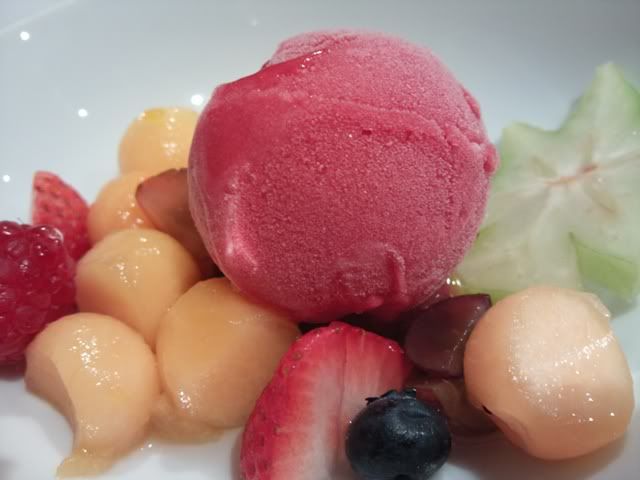 The "summer" dessert of Chilled seasonal fruit salad with Raspberry sorbet fared better for me. Just looking at the rainbow colours made me feel happy. Fortunately, the berries and fruits were sweet too.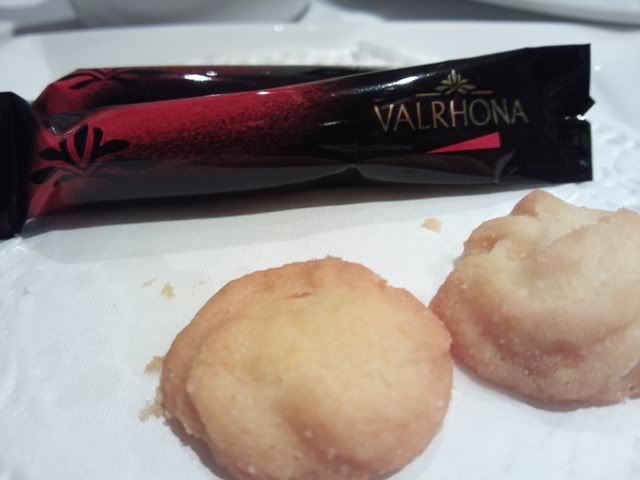 Ended our meal with Petits Fours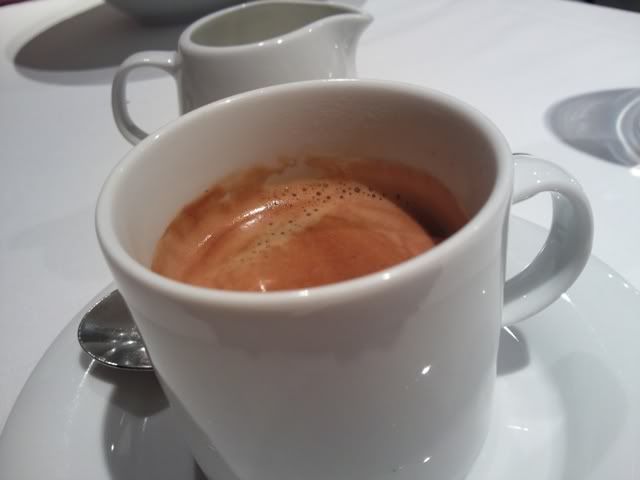 and a cup of Coffee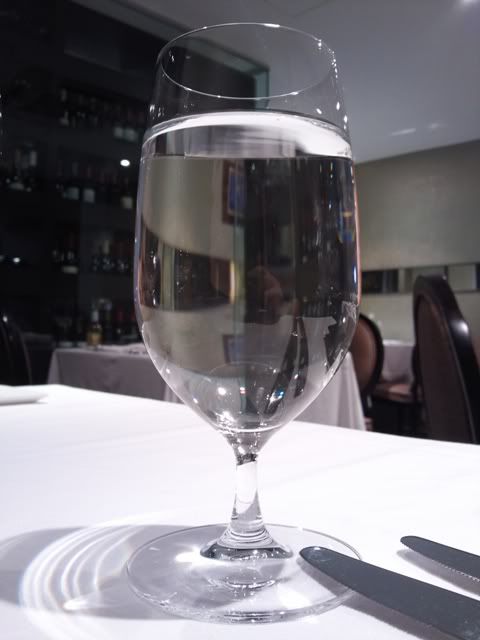 Here, the restaurant also serves Free flow tap water if you do not want to order wines or other drinks.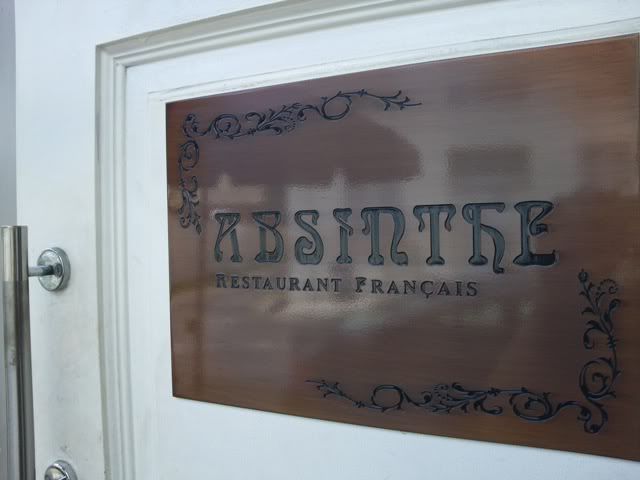 For this price, the lunch was worth every cents. From the taste, presentation, service and overall experience, Restaurant Absinthe is a restaurant worth many many repeat visits in the future.
Restaurant Absinthe
48 Bukit Pasoh Road