In French, Fou de Fafa literally means "crazy". Opened by the former shareholder of Oomphatico's at Tanglin Mall, this small bakery and cafe is located right below Capital Tower facing the CPF building.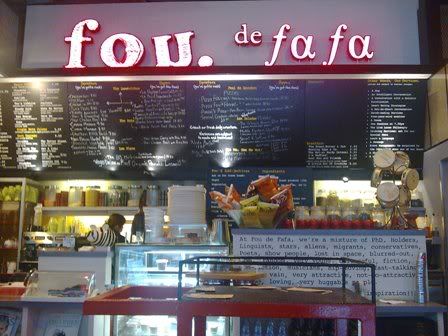 Had lunch there once before and ordered the bacon eggs and ham sandwich which was good. One of the best sandwich I ever had. So during my 2nd visit, ordered the Spicy Chicken Wrap (Thai), which was recommended on an internet website.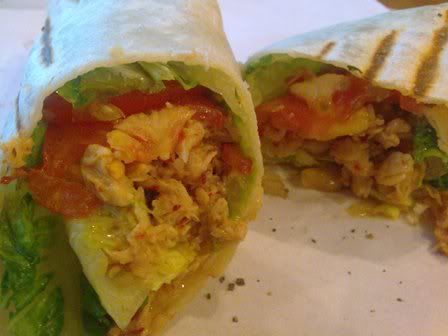 Ineed, the chicken wrap was bursting full of flavours. The moist and juicy chicken was marinated in Thai chilli sauce. The fresh vegetables and warm toasted wraps went well with the juicy chicken. Very appetizing.
There are lot's of quirky food on the menu. I think it is a great place to relax and enjoy our limited 1 hour lunch in the busy CBD district.
Fou de Fafa
#01-05 Capital Tower
168 Robinson Road